Daily Prelims Notes 10 October 2021
October 10, 2021

Posted by:

admin1

Category:

DPN

Daily Prelims Notes
10 October 2021
Table Of Contents
Subject – Environment
Context – Preventing Forest loss on private land can aid elephant conservation: Paper
Concept –
Elephants prefer areas close to forests, with high vegetation cover and low human population densities.
Preserving forest cover on private land can aid elephants to travel between habitats, in turn, helping to conserve their increasingly isolated populations.
Connectivity is critical for the Asian elephant, India's Natural Heritage Animal. They range widely, sometimes over the space of hundreds of kilometres, to meet their immense food and water requirements.
Identification of corridors for the Asian elephant can potentially aid the movement of other animals, such as tigers or hog deer, as well.
About Elephants
Asian Elephants:

There are three subspecies of Asian elephant which are the Indian, Sumatran and Sri Lankan.
The Indian subspecies has the widest range and accounts for the majority of the remaining elephants on the continent.
Global Population: Estimated 20,000 to 40,000.
IUCN Red List: Endangered.
Wildlife (Protection) Act, 1972: Schedule I.
CITES: Appendix I
African Elephants:

There are two subspecies of African elephants, the Savanna (or bush) elephant and the Forest elephant.
Global Population: Around 4,00,000.
IUCN Red List Status:

African Savanna Elephant: Endangered.
African Forest Elephant: Critically Endangered

CITES: Appendix II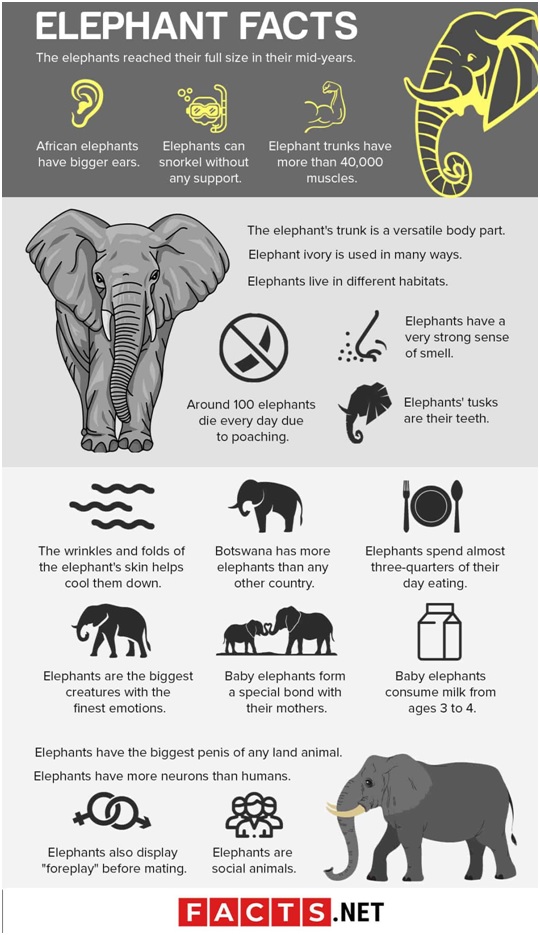 Subject – Economy
Context – Over $1-billion slide in currency assets pulls down reserves
Concept –
Falling forex reserves may cause issues for the government and the RBI in managing the nation's external and internal financial issues.
Higher reserves are a big cushion in the event of any crisis on the economic front and enough to cover the import bill. Higher reserves also help the rupee strengthen against the dollar.
To know about Forex Reserves, please click here.
3. Clean healthy and sustainable environment a universal right
Subject – Environment
Context – Clean, healthy and sustainable environment a universal right: UN Human Rights Council
Concept –
The United Nations Human Rights Council October 8, 2021, unanimously voted for recognising a clean, healthy and sustainable environment as a universal right in Geneva, Switzerland.
If recognised by all, the right would the first of its kind in more than 70 years since the Universal Declaration of Human Rights was adopted by the UN General Assembly in 1948.
The right to a clean environment was rooted in the 1972 Stockholm Declaration. It was greatly encouraging to see it formally recognised at the global level five decades later.
The resolution emphasises "the rights to life, liberty and security of human rights defenders working in environmental matters, referred to as environmental human rights defenders."
To know about UNHRC, please click here.
4. Free Trade Agreements (FTAs)
Subject – Economy
Context – Exports on track for FY22, aim $450-500 bn next year: Piyush Goyal
Concept –
A free trade agreement is a pact between two or more nations to reduce barriers to imports and exports among them.
Under a free trade policy, goods and services can be bought and sold across international borders with little or no government tariffs, quotas, subsidies, or prohibitions to inhibit their exchange.
The concept of free trade is the opposite of trade protectionism or economic isolationism.
Major FTAs of India: India ASEAN Trade in Goods Agreement, South Asia Free Trade Agreement (SAFTA), India Korea CEPA, Japan India CEPA, India Singapore CECA, Indo Malaysia CECA and so forth.
India is negotiating free trade agreements (FTAs) with various countries and blocs, including the United Kingdom, Oman, Australia, Canada, Russia, the United Arab Emirates, the European Union, and the Southern African Customs Union comprising Botswana, Lesotho, Namibia, South Africa, and Swaziland.
Economic Integration –
Preferential trade agreement

A preferential trade agreement, is a trading bloc that gives preferential access to certain products from the participating countries.
This is done by reducing tariffs but not by abolishing them completely.
A PTA can be established through a trade pact. It is the first stage of economic integration.
Examples – Asia-Pacific Trade Agreement (APTA), India-Mercosur Preferential Trade Agreement (PTA)

Free trade agreement

A free-trade area is a trade bloc whose member countries have signed a free-trade agreement (FTA), which eliminates tariffs, import quotas, and preferences on most (if not all) goods and services traded between them.
Examples – Evolution of SAPTA to SAFTA (South Asian PTA to FTA)

Comprehensive Economic Cooperation Agreement (CECA)

When the countries go beyond FTA and agree for a greater degree of economic integration which includes improving the attractiveness to capital and human resources, and to expand trade and investment, it would result in CECA or CEPA (Comprehensive Economic partnership Agreement).
While CECA comes first with elimination of tariffs, CEPA comes later including trade in services and investments. CEPA has a bit wider scope than CECA.

Customs Union

An agreement among countries to have free trade among themselves and to adopt common external barriers against any other country interested in exporting to these countries.
Examples – Gulf Cooperation Council (GCC)

Common Market

A type of custom union where there are common policies on product regulation, and free movement of goods and services, capital and labour.

Economic Union

An economic union is a type of trade bloc which is composed of a common market with a customs union.
The participant countries have both common policies on product regulation, freedom of movement of goods, services and the factors of production (capital and labour) and a common external trade policy.

Economic and monetary union

When an economic union involves unifying currency it becomes a economic and monetary union.
Example – Euro.
Subject – Environment
Context – Himachal getting less snow: study
Concept –
The hill State of Himachal Pradesh has been gradually witnessing less snow in the past decade and the area under snow is also decreasing.
The trend triggered by climate change has alarmed environmentalists, considering the importance of seasonal snow cover as a major input in controlling the hydrology of the river basins in the ecologically fragile State.
All major river basins, including the Satluj, Ravi, Chenab and Beas, have witnessed an overall decrease of 18.5% in area under snow in 2020-21 winters in comparison to 2019-20
The results also show that there is a gradual shift in the snowfall occurrence pattern as well. The snowfall in peak winter is reducing slightly and, in fact, is shifting towards the late winter months or even the early summer months.
The climate pattern at the global level is changing. Rapid deforestation, extensive construction and unregulated activities are the contributing factors.
Subject – Defence and Security
Context – Malabar exercise phase­-II to be held next week
Concept –
This is the first military engagement among the Quad partner countries since Australia, the U.S. and the U.K. unveiled the AUKUS initiative to deepen cooperation on a range of "emerging security and defence capabilities" which includes equipping Australian with at least eight nuclear powered submarines (SSN).
The exercise will be held over three days, beginning October 12, in the Bay of Bengal.
Phase-I of Malabar, also its 25th edition, was hosted by the U.S. and held off Guam from August 26-29.
The Malabar exercise commenced in 1992 as an India-U.S. exercise. In 2015, Japan joined as a permanent member, and Australia was included in the 2020 edition.
Subject – History
Context – Sabarmati Ashram to get a ₹1,200 cr. revamp
Concept –
The Gujarat government has embarked upon an ambitious project to redevelop Mahatma Gandhi's Sabarmati Ashram and expand it from its present five acres to approximately 55 acres.
The redevelopment will involve restoring all heritage buildings that were built during the Mahatma's time in 1917, relocating families that live there and bringing to life Gandhiji's philosophy and message for those visiting the Ashram.
The State government has emphatically held that the redevelopment project, also known as the Gandhi Ashram Memorial and Precinct Development Project, will be done in a manner that is respectful of the original ashram's ethos as it will retain the values that Gandhiji preached — austerity, simplicity, and authenticity.
The revamp project has been conceptualised by leading architect Bimal Patel, who is also involved in the revamping of the Central Vista project in the national capital.
As per the details, the original Ashram was approximately 120 acres when it was first established in 1917. During Mahatma's lifetime in the Ashram from 1917 to 1930, there were 63 buildings built within the Ashram's area. Today, only 43 of the original buildings remain.
About the Ashram –
Sabarmati Ashram (also known as Gandhi Ashram) is located in the Sabarmati suburb of Ahmedabad, Gujarat, adjoining the Ashram Road, on the banks of the River Sabarmati, 4 miles (6.4 km) from the town hall.
This was one of the many residences of Mahatma Gandhi who lived at Sabarmati (Gujarat) and Sevagram (Wardha, Maharashtra) when he was not travelling across India or in prison.
He lived in Sabarmati or Wardha for a total of twelve years with his wife Kasturba Gandhi and followers, including Vinoba Bhave.
The Bhagavad Gita was recited here daily as part of the Ashram schedule.
It was from here that Gandhi led the Dandi march also known as the Salt Satyagraha on 12 March 1930. In recognition of the significant influence that this march had on the Indian independence movement, the Indian government has established the ashram as a national monument.
History –
On his return from South Africa, Gandhi's first Ashram in India was established in the Kochrab area of Ahmedabad on 25 May 1915.
The Ashram was then shifted on 17 June 1917 to a piece of open land on the banks of the river Sabarmati. Reasons for this shift included:

he wanted to do some experiments in living eg farming, animal husbandry, cow breeding, Khadi and related constructive activities, for which he was in search of this kind of barren land;
mythologically, it was the ashram site of Dadhichi Rishi who had donated his bones for a righteous war;
it is between a jail and a crematorium as he believed that a satyagrahi has to invariably go to either place.

The Sabarmati Ashram (also known as Harijan Ashram) was home to Mohandas Gandhi from 1917 until 1930 and served as one of the main centres of the Indian freedom struggle.
Originally called the Satyagraha Ashram, reflecting the movement toward passive resistance launched by the Mahatma, the Ashram became home to the ideology that set India free.
Sabarmati Ashram named for the river on which it sits, was created with a dual mission. To serve as an institution that would carry on a search for truth and a platform to bring together a group of workers committed to non-violence who would help secure freedom for India.
By conceiving such a vision Gandhi and his followers hoped to foster a new social construct of truth and non-violence that would help to revolutionize the existing pattern of like.
While at the Ashram, Gandhi formed a school that focused on manual labour, agriculture, and literacy to advance his efforts for self-sufficiency.
It was also from here on the 12 March 1930 that Gandhi launched the famous Dandi march 241 miles from the Ashram (with 78 companions) in protest of the British Salt Law, which taxed Indian salt in an effort to promote sales of British salt in India.
This mass awakening filled the British jails with 60 000 freedom fighters. Later the government seized their property, Gandhi, in sympathy with them, responded by asking the Government to forfeit the Ashram.
Then Government, however, did not oblige. He had by now already decided on 22 July 1933 to disband the Ashram, which later became asserted place after the detention of many freedom fighters, and then some local citizens decided to preserve it.
On 12 March 1930 he vowed that he would not return to the Ashram until India won independence. Although this was won on 15 August 1947, when India was declared a free nation, Gandhi was assassinated in January 1948 and never returned.
Over the years, the Ashram became home to the ideology that set India free. It aided countless other nations and people in their own battles against oppressive forces.
Present architecture of the Ashram –
The ashram now has a museum, the Gandhi SmarakSangrahalaya.
Nandini: This is an old ashram guest house where visitors from India and abroad are accommodated. It is situated on the right hand side of HridayaKunj.
VinobaKutir: This cottage is named after Acharya Vinoba Bhave who stayed here. Today It is also known as Mira Kutir after Gandhiji's disciple Mirabehn who later lived there, following Gandhi's principles. She was the daughter of a British Rear-Admiral.
Upasana Mandir: This is an open-air prayer ground, where after Prayers Gandhiji would refer to individual's questions and as head of family would try to analyse and solve these queries. It is situated between HridayaKunj and MaganNivas.
Magan Niwas: This hut used to be the home of the ashram manager, Maganlal Gandhi. Maganlal was the cousin of Gandhi who he called the soul of the ashram.
Subject – Environment
Context – Natural gas prices are soaring around the world
Concept –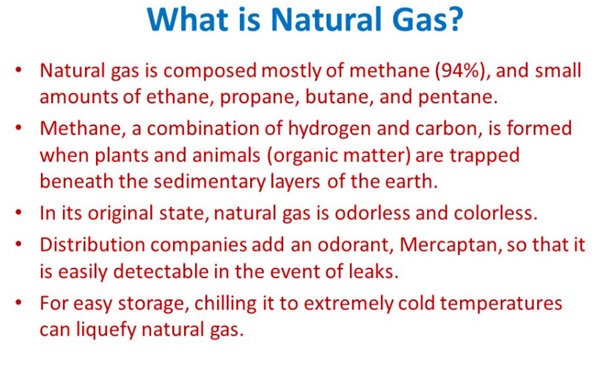 To know more about Natural Gas, please click here.
Its formation –
Natural Gas Resources –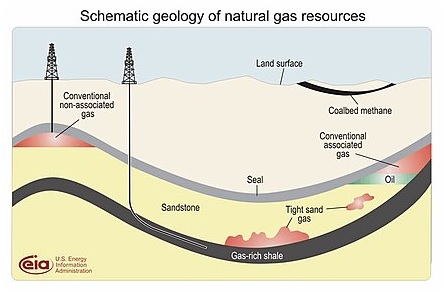 Natural Gas Reserves –
9. Myocarditis and Pericarditis
Subject – Science and Tech
Context – Three countries have paused Moderna vaccine
Concept –
Myocarditis causes inflammation of heart muscle which can limit the organ's ability to pump blood and can cause changes in heartbeat rhythms.
Pericarditis causes inflammation of the outer lining of the heart.
10. China's Chang'e-5 Lunar Mission
Subject – Science and Tech
Context – Lunar samples brought by Chinese mission studied
Concept –
Remnants of solidified lava brought back by a Chinese lunar mission were 1 billion years younger than material acquired by other missions decades ago, according to an article in Science, suggesting the moon cooled down later than thought.
Samples brought back by U.S. and Soviet missions were more than 2.9 billion years old. The samples acquired on China's Chang'e¬5 mission late last year were around 1.96 billion years old suggesting volcanic activity persisted longer than believed.
Last December, the uncrewed Chinese probe touched down on a previously unvisited part of a massive lava plain, the OceanusProcellarum or "Oceans of Storms," bringing back lunar samples.
One of the main objectives of Chang'e-5, was to find out how long the moon remained volcanically active.
"The Oceanus Procellarum region of the Moon is characterised by high concentrations of potassium, thorium, and uranium, elements that generate heat through long-lived radioactive decay and may have sustained prolonged magmatic activity on the nearside of the Moon," wrote the article's authors.
The article said the heat source for the magmatic activity might also be the so called "tidal heating," or heat generated by the gravitational tug and pull of the Earth.
The Chang'e¬5 mission made China the third country to have retrieved lunar samples, after the United States and the Soviet Union, which launched the last successful mission to acquire material from the moon.
To know more about the Mission, please click here.
Subject – Science and Tech
Context – Mergers of black holes and 'kicks' that hold a key to puzzles
Concept –
Black holes form when a massive star undergoes a supernova explosion towards the end of its lifetime.
The black hole forms from the remnants of the explosion. However, there are factors that place limits on the mass of a black hole so formed.
Black holes with masses between approximately 45-135 times the solar mass are unlikely to be produced by standard stellar evolution as the pair-instability process either limits the max mass of the black hole or completely disrupts the star during the supernova explosion.
The two detectors of the Laser Interferometer Gravitational Wave Observatory (LIGO) made the first observation of a pair of binary black holes on September 19, 2014.
Since then, with other gravitational wave observatories about 40 mergers have been detected, of which nearly five have masses above 100 times solar mass.
One of the theories of intermediate mass black hole formation has to do with 'hierarchical growth'.

That is, if the black holes exist among a dense cluster of stars, the remnant (black hole) of a merger can pair up with another black hole close by to form a binary.
This can eventually merge to form a second remnant which is more massive. This process, happening in a hierarchical manner, can explain intermediate mass black hole formation.

During the mergers, gravitational waves take away energy and linear momentum, as a reaction, the remnant black hole acquires an opposite momentum. This is the "kick" it receives.

These kicks can be quite large, giving it a velocity of up to 1000 kilometres per second.
If this kick velocity is above the escape velocity of the star cluster in which the black hole is formed, it literally escapes from the environment and moves out.
This prevents it from undergoing further hierarchical mergers.
The extent of the kick received by the remnant can be calculated from the masses of the merging black holes and their spin
The kick estimates help understand which mergers have the possibility of undergoing further hierarchical mergers and forming into intermediate mass black holes
To know more about Black Holes, please click here.
To know about LIGO and VIRGO, please click here.