LAQSHYA 2021 OPTIMA
Let me try to predict what would happen to most of the aspirants in next five months.
Normally an aspirant spends nearly 2 years studying the static subjects, reading newspapers daily(700+days), practice answer writing, studying Optional subject and spending  lakhs of rupees in coaching and room rents in Rajendra Nagar/ Karol Bagh. Whilst 15 days before Prelims exams the feeling of having not done enough, anxiety, fear,  lack of practice seeps in and your mind starts saying to yourself that you would give your 100% in the next attempt. This is a recurring phenomenon every year with aspirants and one would start going to Xerox shops to get mock tests and mindlessly solve them. Most of the time end up getting poor marks and getting demoralised. They start watching motivational videos of IAS toppers on YouTube and reading strategy articles being posted by coaching institutes a month before the Prelims exams to console themselves.
What is the reason for the above scenario and the REASON of one not able to clear Prelims?
The reason is that UPSC Prelims in the last five years has changed in its form and nature whereas the approach of traditional coaching institutes has remained the same. The dynamic nature of the paper testing your analytical skills has let people believe that clearing Prelims is based on luck and it is highly unpredictable.
Few over smart and over confident have the wrong   notion that only two months of sincere preparation is sufficient to clear Prelims. They rely on last minute test series which they get in the last moment in the Xerox shops.
You are intelligent enough to guess the outcome of the scenario. I don't need to tell that the chances of succeeding in this scenario is very bleak.
Many aspirants are sincere in their approach but are stuck at 85-95 marks plateau.
Here is a big challenge of civil service preparation, you can score more than you have been scoring, because you can become more than you are. That's the challenge. Of course, the other side of coin reads that unless you become you will always score as you have been scoring.
How can you overcome the uncertainty of prelims questions?
How can you elevate your prelims preparation in next 5 months?
How can you optimize your time, so that you get the best result?
These are few questions which I would like to answer in this blog.
How can you cross the 80-90 marks plateau?
These are few questions I will like to address in this write up.
I have found in my experience of preparing for civil services prelims and cracking it all 6 times that our prelims score are reflection of the quality and intensity of our preparation. There is no factor of luck at all.  If it was luck, how can I crack it six times? Prelims and GS mains are two most scientific and predictable stage of the exam. This I say because in all my 6 successful attempts I have scored different score and those score exactly reflected by ability and knowledge. When I gave my first prelims in 2011, I scored around 100 in GS 1. The score was average because my preparation in my first attempt was average. As I progressed in my attempts my knowledge and ability increased tremendously and this was reflected my scores below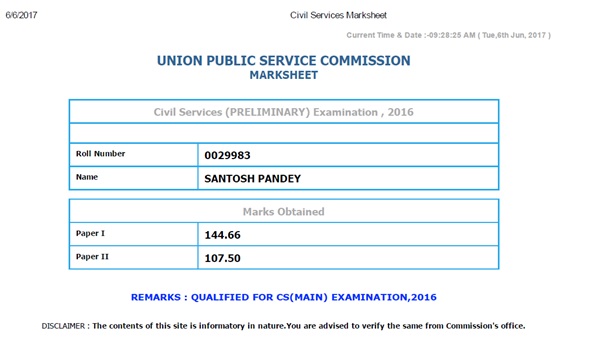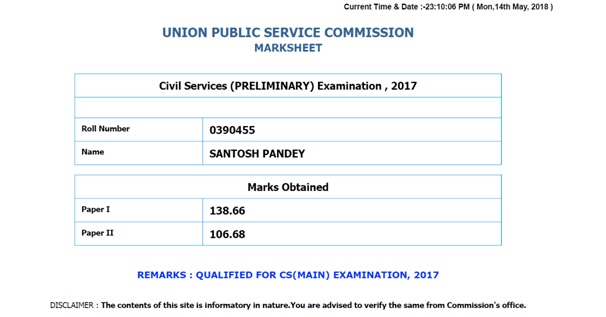 So to be frank let me tell you there is no short cut to excellence. But it is proven thing that if you apply the principles which has helped me achieve phenomenal success in prelims, you too can succeed.
To judge how I helped many in 2020 Prelims you can simply flip to Prelims OPTIMA 2020 and see that around 60 questions (120 MARKS) came directly or indirectly from OPTIMA test series and Daily Prelim Notes. The cut off for Prelims seems to be around 100 marks. You can read this for your reference: https://optimizeias.com/how-i-predicted-upsc-cse-question/
Using my experience, I have daily tried to create the forward and backward linkages in the Static and Current syllabus. This is the sole reason why I am able to predict questions and the results are seen in the high number of people who cleared Prelims using my initiatives.
Many have done that last year and have got great results. You can see their messages below. Here, I would like to share the story of a girl, who was struggling to clear prelims in her last 5 attempts, but only became lucky in her last attempt after following the OPTIMA 2020 PLAN.