OPTIMIZE EVERY FACET OF YOUR IAS PREPARATION
The Path to success is just one click away
Would you allow me to Mentor You?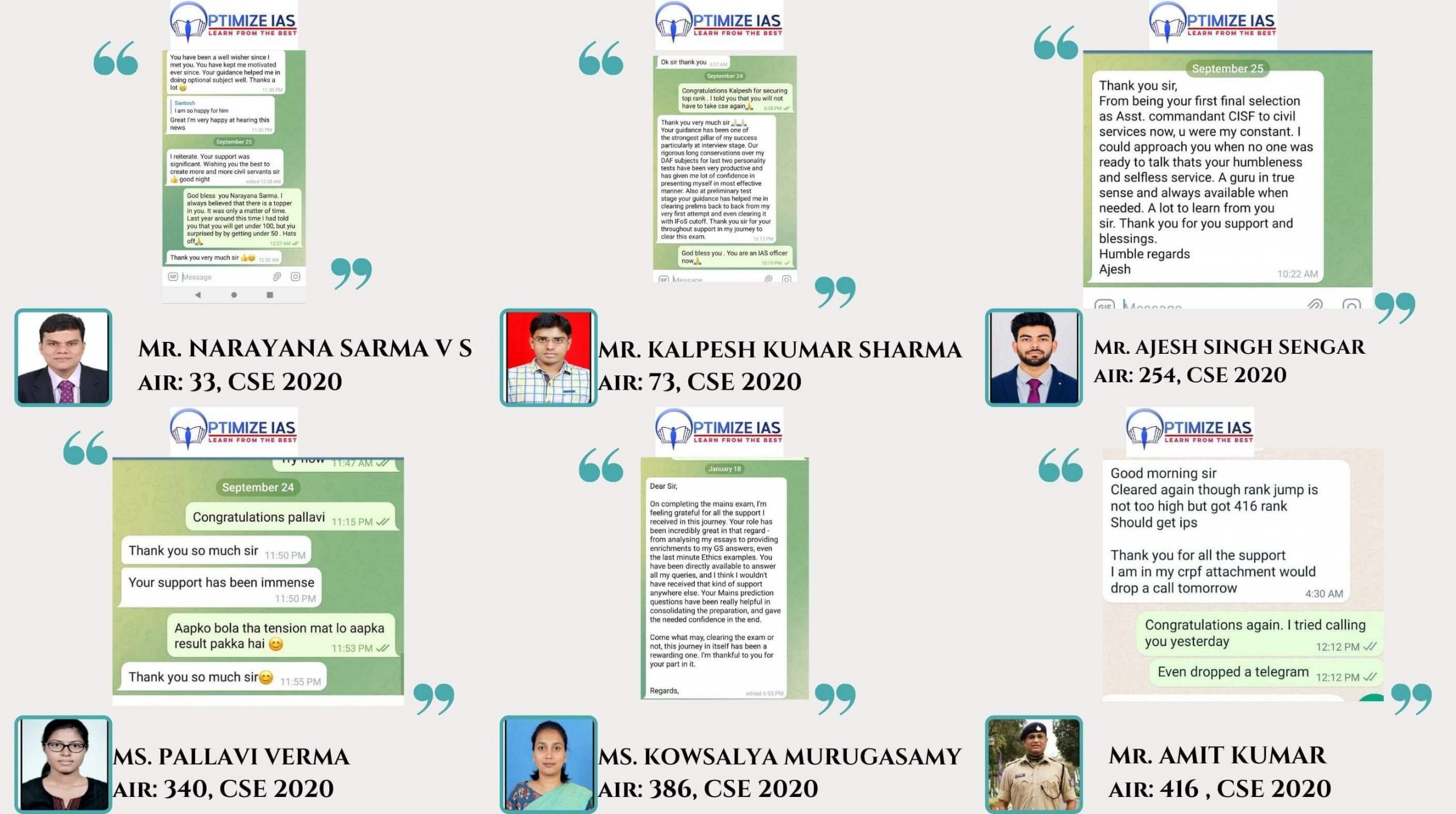 WHAT OUR STUDENTS SAY ABOUT US?
Kalpesh Kumar Sharma
AIR-5, IFoS 2020
AIR-73, CSE 2020
"Prelims OPTIMA tests are very analytical and it helped to gain confidence before the exam. Santosh Sir Prelims guidance helped me to crack IFoS cut off also."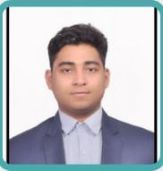 Praveen Kumar
AIR-7, CSE 2020
"I took guidance from Santosh Sir Quora answers for my Prelims preparation. The strategy suggested by him for prelims worked for me"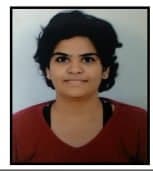 KARISHMA NAIR
AIR-14, CSE 2020
"The mock interview at Optimize IAS was an enriching experience. The learned and esteemed panel asked a diverse set of questions that also push you to think on the go which is needed for the interview. The feedback given was also very professional and nuanced. The mock increased my confidence manifold.
I am grateful to Optimize IAS for facilitating the mock interview and would recommend the mock to other aspirants as well."
Priyanka S
AIR-68, CSE 2019
"Santosh Sir has helped me in all stages of my UPSC preparation in my 2nd attempt. Daily Prelims Notes is a one-stop solution for current affairs related to prelims"
TAANYA AMBASTHA
AIR-237, CSE 2019
"My interview was in predicted lines because of DAF analysis by Santosh Sir. Sir could predict most of the questions which were asked by me in the interview. Daily Practice Sheet prepared by Santosh Sir in unparallel"
MASTER EVERY AREA OF YOUR IAS PREPARATION
Check out my free initiative to put you on your path to success.
OUR DAILY UPDATES
Daily Prelims Notes 6 July 2022
Daily Prelims Notes 6 July 2022 Table Of Contents TB in India GST exemption in Services The relentless march of FPIs to the exit gate Draft National Policy for Persons with Disabilities China's Belt and Road Initiative Nairobi flies are causing disease in Sikkim Restoring Banni grasslands, Gujarat battles invasive tree species Karakalpak […]
Three new 'exotic' sub-atomic particles discovered at CERN
Three new 'exotic' sub-atomic particles discovered at CERN Subject: Science The Large Hadron Collider beauty (LHCb) experiment — which is investigating the slight differences between matter and antimatter by studying a type of particle called the "beauty quark", or "b quark" — has observed three never-before-seen particles. It seeks to unlock the building […]
Sign Up for My personalized Tips, Motivation and Actionable Steps Today