ASSAM-MIZORAM DISPUTE
October 20, 2020

Posted by:

admin1

Category:

DPN Topics

Subject: Polity
Context: Over the last one week, residents of Assam and Mizoram have clashed twice over territory, injuring at least eight people and torching a few huts and small shops
Concept:
It spotlights the long-standing inter-state boundary issues in the Northeast, particularly between Assam and the states that were carved out of it.
According to an agreement between governments of Assam and Mizoram some years ago, status quo should be maintained in no man's land in the border area. However , people violates it which leads to dispute.
Mizoram believes the boundary should be demarcated on the basis of the 1875 notification, which is derived from the Bengal Eastern Frontier Regulation (BEFR) Act, 1873.
While Assam follows 1933 demarcation that demarcates a boundary between Lushai Hills (Assam) and Manipur and that was the point of conflict.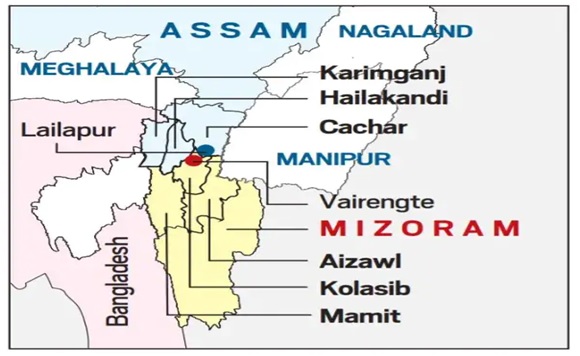 Source: Indian Express