Breathing life into a dead river
October 23, 2022

Posted by:

OptimizeIAS Team

Category:

DPN Topics

Breathing life into a dead river
Subject :Geography
Context-
A small river that stopped flowing 70 years ago in Odisha's Cuttack district is set to be rejuvenated.
This is the first serious attempt to restore a river to its original shape in Odisha by the state government following the direction National Green Tribunal (NGT).
Sukapaika river-
The Sukapaika river originated from another river, the Mahanadi, near Ayatpur village.
It flowed 27.5 km before meeting the Mahanadi again at Bankala.
In the process, it drains a large landmass comprising over 425 villages.
However, the river is undergoing sudden barrenness.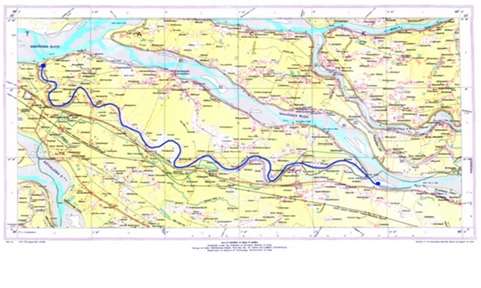 Why it dried up?
In the 1950s, the State's water resource engineers had closed the Sukapaika river mouth enabling the development of the Taladanda Canal System of the State.
This led to the river mostly drying up.
Subsequently, in 1957, two major projects — Hirakud Dam in Sambalpur district and Naraj barrage at Cuttack — were built upstream on the Mahanadi, ostensibly to control floods in it.
However, the embankment on the Sukapiaka was not removed.
This left the distributary totally dependent on rainwater. The neglect has hit the 0.5 million people residing in the villages over the next half a century.
The riverbed has suffered erosion and it is full of hyacinth.
Consequences-
Agricultural encroachments sprung up on the riverbanks.
The water table isn't getting recharged by the Sukapaika river.
Agriculture was hit and the river channel turned into garbage ground.
Rejuvenation plan-
NGT's Eastern Bench directed the State government to make budgetary provisions for the river's complete rejuvenation by March 2023.
The government has set a target to complete the renovation within 18 months with a fund allocation of ₹49.67 crores.