Insulin
October 24, 2021

Posted by:

OptimizeIAS Team

Category:

DPN Topics

Insulin
Subject – Science and Tech
Context – New light on how insulin signalling affects tissue health
Concept –
Insulin is a hormone secreted by the b cells of the pancreas.
It is commonly associated with an ability to regulate glucose metabolism.
However, later studies (from around 1949 until recently) have shown it plays a larger role and helps in growth and maintenance of tissues.
Despite years of study, fundamental details as to how differential amounts of insulin impact cells are unknown.
An important mechanism in the cell is insulin signalling, which is a series of biochemical reactions that convey information about availability of insulin and the necessity to regulate the glucose in the blood.
There are two main pathways for insulin signalling, named AKT and ERK, which together balance metabolism and growth.
These specifically control storage of glucose in the liver and also stimulate glucose transport in skeletal muscle and fat.
Abnormalities in insulin signalling thus impact health and survival itself of organisms.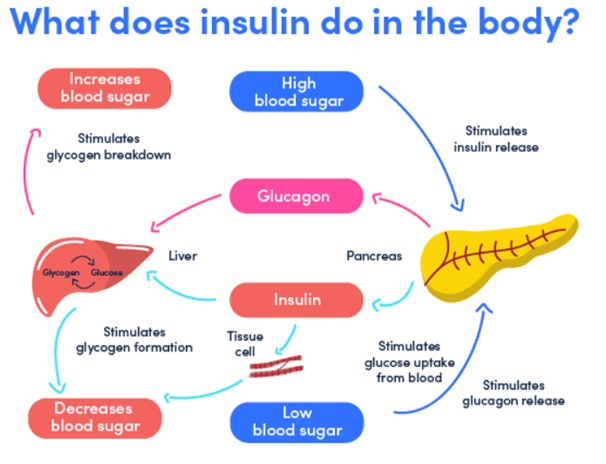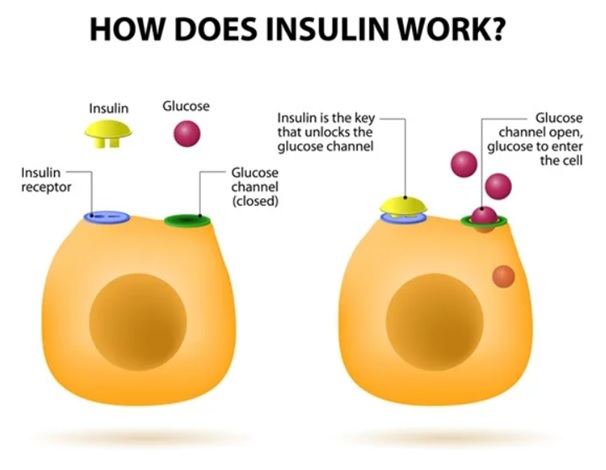 In News –
In a study that examined the effect of insulin on liver cells taken from mice, researchers have uncovered how insulin amounts shape the flow of information through the signalling network.
The study also provides insights into the degree to which major and minor components are important in keeping this signalling process intact. This knowledge can direct further studies to identify targets for therapy.
To know about Type 1 and Type 2 Diabetes, please refer to October month DPN.