International Fund for Agricultural Development (IFAD)
November 2, 2021

Posted by:

OptimizeIAS Team

Category:

DPN Topics

International Fund for Agricultural Development (IFAD)
Subject – Environment
Context – Local knowledge refined with tech & funds can help climate adaptation in Asia-Pacific: IFAD
Concept –
The International Fund for Agricultural Development (IFAD) aims to channelise $500 million in climate finance that will help 10 million vulnerable people in the Asia-Pacific region become resilient to climate change, the organisation announced.

The Asia-Pacific region is home to two-thirds of the world's poorest people. The region has the largest number of poor in the world, with about 560 million (55 per cent of the global total) living below the $1.25 (Rs 93.5)-a-day poverty line. Of these, 76 per cent live in rural areas.

IFAD is an international financial institution and a specialised United Nations agency based in Rome, the UN's food and agriculture hub.
It works to address poverty and hunger in rural areas of developing countries.
It is the only multilateral development organization that focuses solely on rural economies and food security.
IFAD works where poverty and hunger are deepest: in the most remote regions of developing countries and fragile situations, where few development agencies venture.
IFAD has 177 member states and works in partnership with the Organization of the Petroleum Exporting Countries (OPEC) and members of the Organisation for Economic Co-operation and Development (OECD).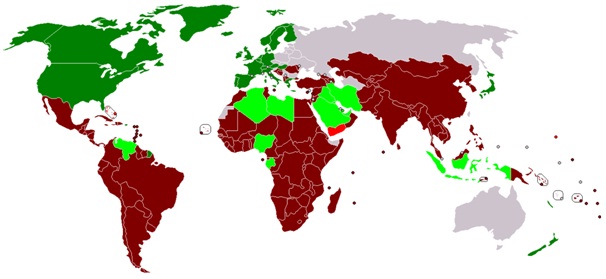 Enhanced Adaptation for Smallholder Agricultural Programme (ASAP+)
The Adaptation for Smallholder Agriculture Programme is the International Fund for Agricultural Development's (IFAD) main programme for channelling climate and environmental finance to smallholder farmers.
The Enhanced Adaptation for Smallholder Agriculture Programme (ASAP+) is a 100 per cent climate financing mechanism and is envisioned to be the largest fund dedicated to channeling climate finance to small-scale producers.
IFAD is the permanent trustee.
The governments of Qatar, Austria, Ireland and Germany are initial contributors to ASAP+.