Narayankoti Temple
August 21, 2021

Posted by:

admin1

Category:

DPN Topics

Narayankoti Temple



Subject – Art and Culture
Context – MoU for facelift of Narayankoti temple under Centre's Adopt a Heritage project.
Concept –
The temple is a group of ancient temples, about 2 km from Guptkashi on the Rudraprayag-Gaurikund highway.
This is the only place in the country which has nine planetary temples in a group that are a "symbol of nine planets".
It is devoted to Lakshmi Narayana who is associated with Pandavas.
It is believed that these temples were constructed in the 9th century.
The mention of this temple group is also found in Kedarkhand.
From time to time, due to the impact of disasters and lack of care, now there are only 29 temples, whereas in the past there were 360 temples in groups.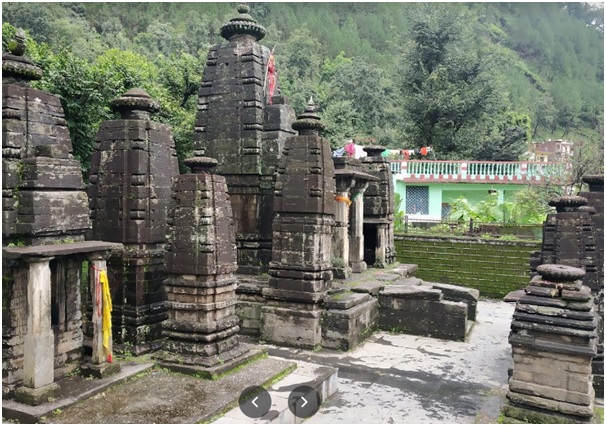 Adopt a Heritage project –
Launched on 27th September, 2017 (World Tourism Day), it is a collaborative effort by the Ministry of Tourism, Ministry of Culture and Archaeological Survey of India (ASI), State/UTs Governments.
Aim -To develop tourism amenities at heritage/ natural/ tourist sites spread across India to make them tourist friendly, in a planned and phased manner.
Implementation:

The sites/monuments are selected on the basis of tourist footfall and visibility and can be adopted by private and public sector companies and individuals — known as Monument Mitras — for an initial period of five years.
The Monument Mitras are selected by the 'oversight and vision committee,' co-chaired by the Tourism Secretary and the Culture Secretary, on the basis of the bidder's 'vision' for development of all amenities at the heritage site.

There is no financial bid involved.

The corporate sector is expected to use Corporate Social Responsibility (CSR) funds for the upkeep of the site.