Palau Mapping
November 3, 2021

Posted by:

OptimizeIAS Team

Category:

DPN Topics

Palau Mapping
Subject – Geography
Context – President of Palau, a Pacific state of 500 low-lying islands under threat from rising sea levels, told the leaders of the G20 industrial powers in a speech: "We are drowning and our only hope is the life-ring you are holding."
Concept –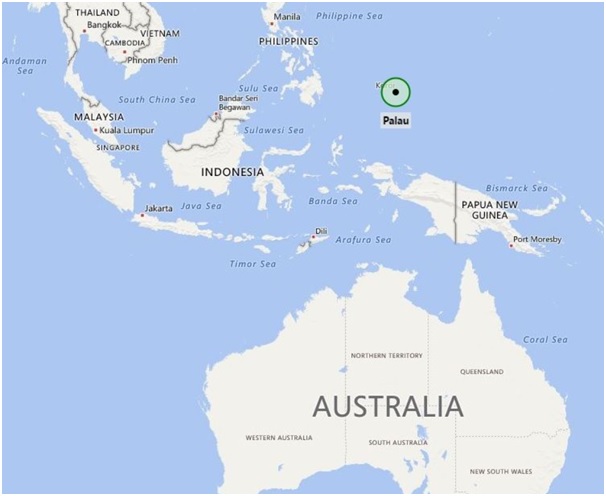 Country
Location
Boundaries
Uniqueness
Palau

An island country in the western Pacific.

The nation has approximately 340 coral and volcanic islands and connects the western chain of the Caroline Islands with parts of the Federated States of Micronesia.

Palau shares maritime boundaries with international waters to the north, Micronesia to the east, Indonesia to the south, and the Philippines to the north west.
A huge barrier reef system, continuous on the west and broken on the east, encircles most of the archipelago.