Strategy for the last 70 days for UPSC Prelims 2021
July 31, 2021

Posted by:

admin1

Category:

Prelims

Strategy for the last 70 days for UPSC Prelims 2021
We have come a long way in this journey of preparing for UPSC CSE 2020 Examination with now 70 days left for the Prelims 2021.
The importance of these last 70 days is similar to the 70 minutes of the movie "Chak de India". You can give your 100% efforts in this last leg so that you propel yourself to write Mains.
Whatever you decide today will decide your future. At least it will decide if you will go on write CSE Mains 2021 or not.
So what are the biggest hurdles you are going to face in the next 70 days? I can tell seven biggest challenges you will face because I have went through this journey six times, thus can empathise with you.
Revision plan: We all have heard old saying failing to plan is planning to fail. The biggest reason of failure in prelims is lack of scientific plan in the last leg of preparation.

Mastering one year current affairs

. I use the word mastering. Because many aspirant just read some compilation but in the exam hall fail to recall them thus end up losing precious marks

Knowing what to read and what to leave

: You can't revise everything in the last moment. You need to focus on the important stuff. But knowing what is important and what is not is a big task.

Practice

: It is very important to practice mock tests in order to gain speed and develop temperament and strategy to maximize your marks on the D day.

Anxiety

: As the prelims date approached your anxiety levels will shoot up.
CSAT
Body Clock
I am big fan of movies based on sports. Recently I watched "Toofan". In the movie the hero is a street fighter and wants to become a boxer. He goes to a local coach and trains under him for a local city level competition. The hero is local goonda with well-built muscles so he becomes overconfident.
On the day of the local competition, he gets defeated by a small boy. He was shocked. He asked his coach how this small boy can defeat me. His local coach says "That small boy didn't defeat you, his coach strategy (Paresh Rawal, national level boxer who coaches boys in his academy) has defeated you".
The hero says to his local coach why don't you coach me like him (Paresh Rawal). His local coach replies, I am hardly a coach. I am not an accomplished boxer like him. I am doing this just for my bread and butter. But he does it as his religion, his passion.
The hero goes on to ask Paresh Rawal to coach him and the Rest is history. This scene has an important message that the same athlete who was a loser if adopts a better strategy can be a champion.
How this 70 days OPTIMA Plan is going to solve your seven (7) most challenging problems?
You will get a very detailed and scientific timetable for next 70 days. Every minute spent in planning saves 10 minutes in execution. So access to this plan will save you your precious time in these last 70 days. Every morning you would wake up with clarity as you know what needs to be achieved.
One Year OPTIMA SUBJECT WISE CURRENT AFFAIRS NOTES along with Monthly CURRENT AFFAIRS TEST (May 2020- Aug 2021), Prelims Power Play Compilation (May 2020-Sept 2021). This will be a killer combination to master current affairs of last one year. [

See Sample for

– POLITY Current Affairs ]
Optimizing time by focusing on most important topics: OPTIMA notes will focus on important topics and OPTIMA cards will help you with photographic memory. [

See Sample of

– OPTIMA Cards]
Practising best quality test papers 7 OPTIMA SECTIONAL TESTS and 7 FULL LENGTH TESTS will be the best thing you can do in these 70 days. In the end you will be tested on 100 MCQs on the D-day.
Philosophical help through motivational session and cards.
4 AM club for getting body clock right before the exam day.
Last 7 Days: SEVEN HUNDRED QUESTIONS selected from entire LAQSHYA 2021 and PPP 2021 which are important for this year.
Dont's
Do not diversify your sources at this point.
Do not ignore practising mock tests.
Do not get disheartened because of mock scores.
Do not ignore CSAT. Solve at least 3-4 mock papers to ensure proper time management. Neglecting CSAT can cost you very heavily. Here you can solve previous year CSAT paper.
Do not spend time on YouTube without any purpose.
Do not change your plan mid-way.
Do not discuss your preparation with any tom, dick and harry.
FAQs
1. I have already solved many mock tests from different places and have few still pending. What can you suggest me?
My advice: You can go for only 7 OPTIMA SECTIONAL AND 7 FULL LENGTH TESTS
2. I lack practice and need more questions to practice, this is my first attempt.
My advice: Practice entire LAQSHYA 2021.
3. I am weak in current affairs, what should I do in the last 70 days?
My advice: Read OPTIMA NOTES and solve Monthly Current Affairs Test and PPP compilations.
4. I need to practice the important OPTIMA level questions along with current affairs & revise important notes for last 70 days?
My Advice:  Read OPTIMA NOTES and solve all OPTIMA tests as well as Monthly Current Affairs Test and PPP compilations.
If you are still in dilemma, remember the last leg is the time for action.
In Prelims gaining knowledge is only half the work done, applying it to solve MCQs is the real deal.
'You have to give 100 percent in the first half of the game.
If that isn't enough, in the second half, you have to give what's left.'
Many say that UPSC Prelims is about luck, but as far as my experience of cracking it all 6 times back to back goes  in UPSC Prelims , the harder you work the luckier you get.
You can't score 140 plus with luck. Such score need right strategy, revision and practice.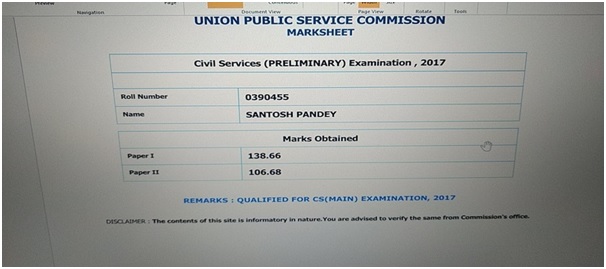 Remember if you are planning to write IFoS, it is important to cross 120 marks. Time for optimization begins now. JOIN NOW:-