USFDA nod for first treatment to delay type-1 diabetes
November 21, 2022

Posted by:

OptimizeIAS Team

Category:

DPN Topics

USFDA nod for first treatment to delay type-1 diabetes
Subject: Science and Technology
In news-
A biologic therapy that delays the onset of type 1 diabetes received approval from the US Food and Drug Administration.
It is the first therapy approved for the prevention of type 1 diabetes.
About the treatment- Tzield-
The monoclonal antibody teplizumab, which will be marketed under the brand name Tzield, from ProventionBio and Sanofi is given through intravenous infusion.
Estimated cost of the therapy is about $194,000 for a full course of treatment.
Tzield is approved for use in people 8 and older who are in stage 2 of their type 1 diabetes.
The treatment comes in a single 14-day course of infusions that each last 30 to 60 minutes.
Side-effects of the treatment-
The most common side effects reported in the trial participants were low white blood cells and lymph cells, rash and headache.
The first option for preventing type 1
With type 1 diabetes (also known as Juvenile Diabetes as it mostly affects children of age 14-16 years), a person's immune system attacks cells called beta cells in the pancreas that produce insulin, a hormone that helps blood sugar enter cells, where it's used for energy.
The attack can happen for years before any symptoms of diabetes appear.
Without insulin, blood sugar can build up in the bloodstream and break down the body's own fat and muscle.
It is much more severe than type 2.

Unlike type 2 diabetes, which can be prevented with lifestyle changes like losing weight and exercising, type 1 is a genetic disease that has not had any prevention options until now.

Tzield holds off the disease before symptoms appear by stopping the autoimmune disease process and the underlying destruction of beta cells.
The treatment essentially reboots the immune system, preserving beta cell function.
How Rare is Type-1 Diabetes?
Out of 10 lakh children and adolescents living with type 1 diabetes in the world, India holds the highest number.
Out of 2.5 lakh people living with type 1 diabetes in India, 90,000 to 1 lakh are under the age of 14 years.
Only 2% of all hospital cases of diabetes in the country are type 1 — but which is being diagnosed more frequently.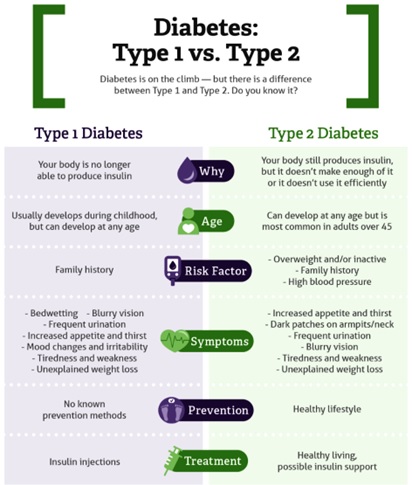 What Factors Exacerbate the Condition?
Genetic Factors: It plays a role in determining whether a person will get type-1 diabetes. The risk of disease in a child is

3% when the mother has it
5% when the father has it
8% when a sibling has it.

Presence of Certain Genes: It is also strongly associated with the disease. For example, the prevalence of genes called DR3-DQ2 and DR4-DQ8 is 30-40% in patients with type 1 diabetes as compared to 2.4% in the general population.
DR3- DQ2 and DR4-DQ8 mean the patient is permissive for celiac disease and is capable of developing or having the disease.