CHERNOBYL NUCLEAR DISASTER
February 27, 2022

Posted by:

admin1

Category:

DPN Topics

CHERNOBYL NUCLEAR DISASTER
TOPIC: Science & Tech
Context- Russian troops seize control of Chernobyl nuclear disaster site.
Concept-
Chernobyl Disaster:
On April 26, 1986, the Chernobyl Nuclear Power Plant in today's Ukraine faced a fore explosion.
The reactor began to emit radioactive materials.
Though, the casualties are minimal, the radioactive materials are still present in the atmosphere and are posing challenges to human survival in the region.
Due to the accident, several children even today are facing thyroid, cancer in the regions of Ukraine, Russia and Belarus.
The fire explosion spread huge radioactive cloud over Russia, Ukraine and Belarus. More than 8.4 million people were exposed to radioactive waves.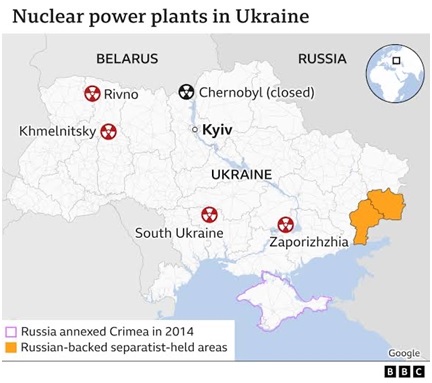 What Is the concern now?
Since the Chernobyl is under Russia's control now, damage to the nuclear waste storage facility could lead to radioactive dust spreading across Ukraine, Belarus and parts of Europe.