Daily Prelims Notes 12 January 2022
January 12, 2022

Posted by:

admin1

Category:

DPN

Daily Prelims Notes
12 January 2022
Table Of Contents
Subject – IR
Context – WHO chief stands uncontested for upcoming director general elections
Concept –
TedrosAdhanomGhebreyesus, the current director-general (DG) of the World Health Organization (WHO), is set to be re-elected for his second term uncontested. He wad formerly the minister of health and family welfare of Ethiopia and was elected as the WHO-DG May 23, 2017.

His term began on July 1, 2017.
He is not the first one to stand uncontested. In 2012, Margaret Chan was re-elected for a second five-year term. She served in this capacity from 2006 to 2017.

The next DG will be appointed at the 75th World Health Assembly in May 2022, according to WHO election protocol.
About the Director-General
The director-general of the World Health Organization (WHO) is the chief executive officer of WHO and the principal advisor to the United Nations on matters pertaining global health.
The director general is elected by and answers to the World Health Assembly (WHA).
The Director-General also leads the WHO Secretariat and is also the ex-officio Secretary of the World Health Assembly, the WHO Executive Board, and of all commissions and committees, and conferences convened by the organization.
Candidates for director-general can be proposed by member states, then nominated by the Executive Board and appointed by the World Health Assembly.

Finally, a secret ballot takes place following which the DG is appointed at the World Health Assembly meeting.

The term of the director-general lasts for five years.
Office holders can be and have been appointed for multiple subsequent terms.
To know about World Health Organization, please refer September 2021 DPN.
Subject – Art and Culture
Context – GangasagarMela could become a super spreader event
Concept –
The GangasagarMela is organised during Makar Sankranti every year.
On the occasion of Makar Sankranti, thousands of pilgrims, seers & tourists take a holy dip in the confluence of Ganga and Bay of Bengal, to mark this event.
They also offer prayers at the Kapil Muni Temple.
On the day of Makar Sankranti (January 14), when the sun makes a transition to Capricorn from Sagittarius, it is said that the bath becomes a holy source of salvation.
Gangasagar is the second largest congregation of pilgrims, devotees and enthusiasts across the country after the KumbhMela at Haridwar.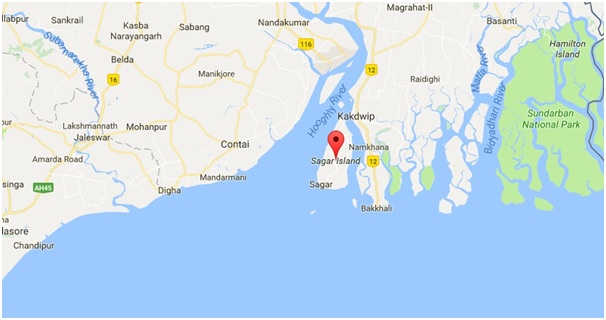 Subject – Economy
Context – There is a strong need and role for digital currency: Sanjiv Bajaj
Concept –
Digital currency is a form of currency that is available only in digital or electronic form.
It is also called digital money, electronic money, electronic currency, or cybercash.
Digital currencies are currencies that are only accessible with computers or mobile phones because they only exist in electronic form and are not tangible.
Typical digital currencies do not require intermediaries and are often the cheapest method for trading currencies.
All cryptocurrencies are digital currencies, but not all digital currencies are cryptocurrencies.
Some of the advantages of digital currencies are that they enable seamless transfer of value and can make transaction costs cheaper.
Some of the disadvantages of digital currencies are that they can volatile to trade and are susceptible to hacks.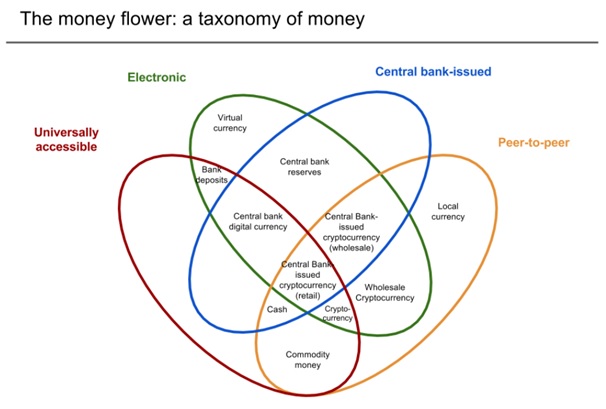 Subject – Polity
Context – House can't suspend member for more than 59 days, says Supreme Court
Concept –
Underlining that Legislative Assemblies have to function within the Constitution, the Supreme Court observed that the decision to suspend 12 BJP MLAs from Maharashtra Assembly for one year is prima facie unconstitutional, as there is a constitutional bar to it operating beyond six months.
The court said while the House has power to suspend a member, it cannot be for more than 59 days.
It pointed out that under Article 190(4) of the Constitution, if a member of a House is absent from all meetings without its permission for a period of 60 days, the House may declare the seat vacant.
Each constituency has an equal amount of right to be represented in the House, the court said.
To know about Suspension of MPs, please refer November 2021 DPN.
5. Reservation for Women in Urban Local Bodies
Subject – Polity
Context – Madras HC sets aside over 50% women quota in Chennai Corporation
Concept –
As early as in 1992, the 74th Amendment of the Constitution pioneered gender reservation at the sub-national level. It mandated gender reservation of not less than 33 percent of the total number of seats to be filled by direct election in urban local bodies (ULBs).
Furthermore, out of the seats reserved in ULBs for scheduled castes and tribes, not less than 33 percent have to be reserved for women belonging to these groups.
Additionally, at least 33 percent of the offices of chairpersons of ULBs are also reserved for women.
Reserved seats are allotted to different territorial constituencies on a rotational basis so that the effect of reservation is, as far as possible, evenly spread across all geographical areas of the city.
Over the years, some 16 states have increased this quota to 50 per cent in panchayati raj institutions. These include Andhra Pradesh, Assam, Bihar, Chhattisgarh, Himachal Pradesh, Jharkhand, Karnataka, Kerala, Madhya Pradesh, Maharashtra, Odisha, Rajasthan, Tamil Nadu, Tripura, Uttarakhand and West Bengal. A few of these states have extended it to even urban local bodies.
The Constitution (110th Amendment) Bill, 2009 and the Constitution (112th Amendment) Bill, 2009 to reserve half the seats in all rural and urban local bodies for women was first introduced in Parliament by UPA-II. However, it lapsed with the dissolution of the 15th Lok Sabha.
6. Definition of Vulnerable Witness
Subject – Governance
Context – SC expands definition of vulnerable witness to include age, gender neutral victims of sexual assault
Concept –
In a major order, the Supreme Court expanded the definition of "vulnerable witness" in a criminal case, which earlier used to be a child below the age of 18, to include age and gender neutral victims of sexual assault and witnesses suffering from mental illness among others.
The apex court also expanded the definition to include any speech or hearing impaired individual or a person suffering from any other disability, who is considered to be a vulnerable witness by the competent court or any other witness deemed to be vulnerable by the court concerned.
It said the need for the importance of setting up special facilities which cater to creation of a safe and a barrier free environment for recording the evidence of vulnerable witnesses have been engaging this court's attention over the last two decades.
The top court directed all the high courts to adopt and notify a Vulnerable Witness Deposition Centre (VWDC) scheme within two months from the date of this order unless a scheme has already been notified.
The bench said that in formulating the VWDC scheme, the high courts shall have due regard to the scheme which have been formulated by the Delhi high court, which have been duly approved by the judgement of this court in State of Maharashtra versus Bandhu (2017 verdict).
Every high court should set up an In-house VWDC committee for continuously supervising the implementation of the present directions and making periodic assessments of the number of the VWDCs required in each district proportionate to the time required for recording evidence of vulnerable witnesses and to coordinate the conduct of periodic training programmes.

The initial tenure of the chairperson, said the court, shall be for 2 years.

It said that upon the estimation of the costs by VWDC committee of each high court, the state government shall expeditiously sanction the requisite funds not later than within a period of three months from the date of submission of the proposals and disburse the same to the high court in accordance with the plan.
The top court said that the high courts shall ensure that at least one permanent VWDC is set up in every district court establishment within a period of four months and the registrar general shall file compliance reports with this court.
7. Restore Soil to address Climate Change
Subject – Environment
Context – To address climate change, grow and restore soil, not trees
Concept –
COP26, the United Nations climate change conference this year, emphasised the urgency to limit global warming to well below 2 degrees Celsius, both via emission reductions and the sequestration of atmospheric CO2, while ensuring a just transition to a low carbon economy.
The earth's soils contain about 2,500 gigatons of carbon, more than three times the amount of carbon in the atmosphere and four times the amount stored in all vegetation.
Soil organic carbon (SOC) content is important for climate change mitigation, but it is equally important for farmers and biodiversity. Increasing soil carbon has the effect of drawing down carbon from the atmosphere, while simultaneously improving soil structure and soil health, soil fertility and crop yields, water retention and aquifer recharge. A soil must have at least 5% organic matter to be considered healthy.
In recent years, "carbon farming" has gained traction. It is the process of changing agricultural practices or land use to sequester carbon in soil and litter, as well as emission avoidance through better land management.

Countries like Australia are actively promoting it along with the sale of soil carbon credits.

Soil carbon credit markets are based on measurement, data and certification systems, which are expensive.
Predicted effects of elevated carbon dioxide (eCO2) on soil carbon reserves
Regenerative agriculture
Regenerative agriculture is a conservation and rehabilitation approach to food and farming systems. It focuses on topsoil regeneration, increasing biodiversity, improving the water cycle, enhancing ecosystem services, supporting bio sequestration, increasing resilience to climate change, and strengthening the health and vitality of farm soil.
Regenerative agriculture is not a specific practice itself. Rather, proponents of regenerative agriculture use a variety of sustainable agriculture techniques in combination
Regenerative agriculture on small farms and gardens is often based on philosophies like permaculture, agroecology, agroforestry, restoration ecology, keyline design, and holistic management.
Large farms tend to be less philosophy driven and often use "no-till" and/or "reduced till" practices.
As soil health improves, input requirements may decrease, and crop yields may increase as soils are more resilient against extreme weather and harbor fewer pests and pathogens.
Most plans to mitigate climate change focus on "reducing greenhouse gas emissions." Regenerative agriculture, i.e. the capture of atmospheric carbon dioxide by growing plants that move the carbon dioxide into the soil, is pretty nearly the only currently-functioning technology available for drawing down greenhouse gases that are already in the atmosphere, mostly through the cultivation and nurturing of forests and permanent perennial pastures and grasslands.
Subject – Defence and Security
Context – Naval variant of BrahMos supersonic missile test-fired from INS Visakhapatnam
Concept –
An extended range sea-to-sea variant of the BrahMos supersonic cruise missile was successfully test-fired by India from the Indian Navy's newly commissioned INS Visakhapatnam.
BrahMos, deployed by the Navy on its warships first in 2005, has the capability to hit sea-based targets beyond radar horizon.
The naval variant was originally tested in October and December 2020 from the Navy's indigenously-built stealth destroyer INS Chennai and Rajput-class destroyer INS Ranvijay, respectively.
This version of the missile has been designed to launch either in a vertical or a horizontal mode from moving/stationary assets to target both land and sea targets. The missiles, fired at a speed of 2.8 Mach or nearly three times the speed of sound, significantly increase the capability of the ships in engaging long-range targets.
Brahmos
BrahMos missiles are designed and developed by BrahMos Aerospace, a joint venture company set up by Defence Research and Development Organisation (DRDO) and Mashinostroyenia of Russia.
Originally introduced in 2001, variations of these supersonic missiles can be launched from submarines, ships, aircraft, and land platforms.
BrahMos is a cruise missile, meaning it can be guided towards a pre-determined land- or sea-based target.
With a capability to attain speeds 2.8 times that of sound (Mach 2.8), BrahMos is classified as supersonic cruise missile.
An amalgam of the names of the rivers Brahmaputra and Moskva, BrahMos is being produced by BrahMos Aerospace, a joint venture company set up by DRDO and Mashinostroyenia of Russia in 1998.
The first version of the BrahMos supersonic cruise missile was inducted into the Indian Navy in 2005, meant to be fired from INS Rajput.
The missile is capable of being launched from land, sea, sub-sea and air against surface and sea-based targets.
Its range was initially capped at 290 km as per obligations of the Missile Technology Control Regime (MTCR).
But since India's entry into the club, the range has been extended to 450 km, and the plan is to increase it to 600km.
9. Pig's heart transplantation into Humans
Subject – Science and Tech
Context – US surgeons have successfully implanted a heart from a genetically modified pig in a 57-year-old man
Concept –
US surgeons have successfully implanted a heart from a genetically modified pig in a 57-year-old man, a medical first that could one day help solve the chronic shortage of organ donations.
While it's too soon to know if the operation really will work, it marks a step in the decades-long quest to one day use animal organs for life-saving transplants.
But prior attempts at such transplants — or xenotransplantation — have failed, largely because patients' bodies rapidly rejected the animal organ. Notably, in 1984, Baby Fae, a dying infant, lived 21 days with a baboon heart.
The difference this time: The Maryland surgeons used a heart from a pig that had undergone gene-editing to remove a sugar in its cells that's responsible for that hyper-fast organ rejection. Several biotech companies are developing pig organs for human transplant.
The Food and Drug Administration, which oversees such experiments, allowed the surgery under what's called a "compassionate use" emergency authorization, available when a patient with a life-threatening condition has no other options.
Over the years, scientists have turned from primates to pigs, tinkering with their genes.
Xenotransplantation
Xenotransplantation, or heterologous transplant, is the transplantation of living cells, tissues or organs from one species to another.
Such cells, tissues or organs are called xenografts or xenotransplants.
It is contrasted with allotransplantation (from other individual of same species), syngeneic transplantation or isotransplantation (grafts transplanted between two genetically identical individuals of the same species) and autotransplantation (from one part of the body to another in the same person).
Xenotransplantation of human tumor cells into immunocompromised mice is a research technique frequently used in pre-clinical oncology research.
Human xenotransplantation offers a potential treatment for end-stage organ failure, a significant health problem in parts of the industrialized world.
Animal-to-human transplants history
The first attempts at animal-to-human transplants were made in 1838, when the cornea of a pig was transplanted into a human.
Between 1902 and 1923, organs from pigs, goats, sheep, and monkeys were used in unsuccessful transplantation attempts.
From 1963 onward, researchers attempted organ transplantation from chimpanzees, baboons and pigs.
In 1984, a two-week-old baby in the United States received a baboon's heart, but died within three weeks.
For fear of transmission of viruses from animals to humans, xenotransplantation has for long been an area that governments and doctors have treated with caution.
Why pigs in particular?
A pig's genetic make-up and internal organs are similar to a human's. Its weight, the tendency to become obese, lipids, arterial pressure, heart rate, renal function, electrolyte balance, and digestive system match those in the human body.
The problem is that the rejection rate is higher in a pig-to-human transplant than in a human-to-human transplant. 'Rejection' is what happens when the human body's immune system starts working against any foreign organ.
In a human-to-human transplant, immunosuppressants help trick the body into accepting the foreign organ as its own. But immune suppressants have failed to work in animal-to-human transplants.
There are certain enzymes, proteins and amino acids in pigs that are different from those in humans. These are substances against which the human body will produce antibodies and reject the organ. It is called antigenicity. The lower the antigenicity, the better.
Subject – Governance
Context – India's passport rank improves to 83 from 90
Concept –
India's passport power has improved this quarter compared to 2021. It now ranks at 83rd position in the Henley Passport Index, climbing seven places from 90th rank last year.
However, in 2020, its rank stood at 84 while in 2016, India was ranked 85th along with Mali and Uzbekistan.
Japan and Singapore top the index.
The current rankings are for first quarter of 2022 and India shares the position with Sao Tome and Principe in Central Africa, behind Rwanda and Uganda.
Since 2005, Henley Passport Index ranks world's passports according to the number of destinations their holders can access without prior visa and is based on data from International Air Transport Association (IATA).
Growing disparity India now has visa-free access to 60 destinations worldwide with Oman and Armenia being the latest additions. India has added 35 more destinations since 2006.
11. National Youth Day and Demographic Dividend
Subject – Art and Culture
Context – National youth day is celebrated on 12th January every year.
Concept –
Definition of youth
Youth are defined as those aged 15 to 29 in the national youth policy (2014). This age-group constitutes 27.5% of India's population.
The United Nations, for statistical purposes, defines 'youth', as those persons between the ages of 15 and 24 years, without prejudice to other definitions by Member States
Department of Youth Affairs look after youth development.
There are three organisations working for the development of Youth under the Ministry of Youth Affairs and Sports are (i) Nehru Yuva Kendra Sangathan (NYKS); (ii) National Service Scheme (NSS) and (iii) RG National Institute of Youth Development (RGNIYD). These organizations are as follows:
RG National Institute of Youth Development (RGNIYD):RGNIYD, Sriperumbudur, Tamil Nadu, is an 'Institute of National Importance' under the Ministry of Youth Affairs and Sports, Government of India. RGNIYD functions as a vital resource centre with its multi-faceted functions of offering academic programmes at Post Graduate level encompassing various dimensions of youth development, engaging in seminal research in the vital areas of youth development and conducting Training/ Capacity Building Programmes in the area of youth development, besides the extension and outreach initiatives across the country.
Nehru Yuva Kendra Sangathan (NYKS):NYKS is one of the largest youth organisations in the world. NYKS has presence in 623 Districts through Nehru YuvaKendras. The Objective is to develop the personality of the youth and to engage them in nation-building activities. The areas of focus of the NYKS activities include education, health and sanitation, environment, awareness on social issues, women empowerment, civic education, disaster relief and rehabilitation, etc.
National Service Scheme (NSS):National Service Scheme(NSS) was introduced in 1969 with the primary objective of developing the personality and character of the student youth through voluntary community service. 'Education through Service' is the purpose of the NSS. The ideological orientation of the NSS is inspired by the ideals of Mahatma Gandhi. The motto of NSS is "NOT ME, BUT YOU" '(स्वयं से पहले आप').
At present there are 1.87 Lakh Youth Clubs affiliated with Nehru Yuva Kendra Sangathan with membership of 36 Lakh youth volunteers across the country and NSS has about 40 lakh volunteers enrolled in 479 Universities, 17676 Colleges/ Technical Institutions and 12087 Senior Secondary Schools.
National Programme for Youth Adolescent Development (NPYAD) Scheme is provided by Nehru Yuva Kendra Sangathan(NYKS) under Ministry of Youth Affairs and Sports. NPYAD is a 100% central sector grants-in-aid Scheme. Users can get details about the eligibility criteria, beneficiary type and benefits of the Scheme. Information on how to avail the Scheme is provided. Details of the applying authority, required documents and guidelines are also available
Demographic dividend:
Demographic dividend means that the country's dependency ratio, as measured by the share of the young and the elderly as a fraction of the population, will come down more sharply in the coming decades. Increase in the share of working age population means more workers in the productive age groups that will add to the total output, generate more savings, accrue more capital per worker, and all these leading to higher economic growth.
Challenges:
Social infrastructure is still lagging behind.
Poor educational and healthcare infrastructure to meet the requirements of the young and the elderly.
Low skill levels of workforce
What needs to be done?
Skill development of the young population through vocational and formal education and creation of adequate jobs.
Strengthening health and education infrastructure.