Daily Prelims Notes 6 November 2021
November 6, 2021

Posted by:

admin1

Category:

DPN

Daily Prelims Notes
6 November 2021
Table Of Contents
Subject – Governance
Context – Mullaperiyar dam: TN violated rule curve, says Kerala minister
Concept –
A rule curve or rule level specifies the storage or empty space to be maintained in a reservoir during different times of the year.
Here the implicit assumption is that a reservoir can best satisfy its purposes if the storage levels specified by the rule curve are maintained in the reservoir at different times.
It decides the fluctuating storage levels in a reservoir.
The gate opening schedule of a dam is based on the rule curve.
It is part of the "core safety" mechanism in a dam.
In case of Mullaperiyar dam, the Supreme Court asked Kerala and Tamil Nadu to abide by the water level of 139.5ft notified by the expert committee in Mullaperiyar dam.
Subject – Art and Culture
Context – Prime Minister Narendra Modi unveiled a 12-foot statue of AdiShankaracharya at Kedarnath
Concept –
Prime Minister Narendra Modi unveiled a 12-foot statue of AdiShankaracharya at Kedarnath, where the acharya is believed to have attained samadhi at the age of 32 in the ninth century.
In his biography of the acharya (Shree Shankaracharyar, 1994), Sanskrit scholar and former director of Adyar Library, K Kunjunni Raja, mentions texts that situate his lifetime between 788 and 820 AD.
AdiShankara is said to have been born in Kaladi village on the bank of the Periyar, the largest river in Kerala.
He left home very early in search of learning and to become a sanyasin.
In one legend, the young Shankara visited a poor Brahmin household, where the woman of the house apologetically fed him an amla, the only food she could offer.

A grateful Shankara composed the KanakadharaStotram, following which there was a rain of golden amlas, which brought prosperity to the household.

He challenged prevailing philosophical traditions including Buddhism and Jainism.
In a lifespan of just 32 years, he is said to have visited all the important spiritual centres of the time — from Kanchi (Kancheepuram) to Kamrup (Assam), and Kashmir and the Kedar and Badridhams, as well as Sringeri, Ujjain, Kashi, Puri, and Joshimath.
He is believed to have established the ritual practices at the Badri and Kedardhams, and to have debated with tantrics in Srinagar.
He is believed to have attained samadhi at Kedarnath; however, Kanchi and Thrissur are also talked about as places where AdiShankara spent his last days.
AdiShankara is generally identified as the author of 116 works — among them the celebrated commentaries (bhashyas) on 10 Upanishads, the Brahmasutra and the Gita, and poetic works including Vivekachudamani, ManeeshaPanchakam, and Saundaryalahiri.

But scholars such as Vidyavachaspathi V Panoli have argued that Saundaryalahiri and Maneesha Panchakam are not his works, but attributions.

It has also been claimed that AdiShankara composed texts like Shankarasmrithi, which seeks to establish the social supremacy of Nambuthiri Brahmins.
Shankara's great standing is derived from his commentaries of the prasthanatrayi (Upanishads, Brahmasutra and Gita), where he explains his understanding of Advaita Vedanta.
The mathasShankara is believed to have established in Sringeri, Dwaraka, Puri, and Joshimath for the spread of Advaita Vedanta are seen as custodians of Hinduism.
Advaita Vedanta
Advaita Vedanta articulates a philosophical position of radical nondualism, a revisionary worldview which it derives from the ancient Upanishadic texts.
According to Advaita Vedantins, the Upanishads reveal a fundamental principle of nonduality termed 'brahman', which is the reality of all things.
Advaitins understand brahman as transcending individuality and empirical plurality.
They seek to establish that the essential core of one's self (atman) is brahman.
The fundamental thrust of Advaita Vedanta is that the atman is pure non-intentional consciousness.
It is one without a second, nondual, infinite existence, and numerically identical with brahman.
This effort entails tying a metaphysics of brahman to a philosophy of consciousness.
In BharatiyaChintha (Indian Thought), the essence of AdiShankara's philosophy is encapsulated in the much quoted formulation: "brahma satyamjagan-mithya, jivobrahmaivanaaparah" (brahman alone is real, this world is an illusion/ and the jiva is non-differential from brahman).
3. System of Air Quality and Weather Forecasting And Research (SAFAR)
Subject – Environment
Context – After Diwali sparkle, smog engulfs Delhi
Concept –
The System of Air Quality and Weather Forecasting And Research (SAFAR) is a national initiative introduced by the Ministry of Earth Sciences (MoES) to measure the air quality of a metropolitan city, by measuring the overall pollution level and the location-specific air quality of the city.
The system is indigenously developed by the Indian Institute of Tropical Meteorology (IITM), Pune and is operationalized by the India Meteorological Department (IMD).
It has a giant true color LED display that gives out real-time air quality index on a 24×7 basis with color-coding (along with 72 hours advance forecast).
The ultimate objective of the project is to increase awareness among the general public regarding the air quality in their city so that appropriate mitigation measures and systematic action can be taken up.
SAFAR is an integral part of India's first Air Quality Early Warning System operational in Delhi.
It monitors all weather parameters like temperature, rainfall, humidity, wind speed, and wind direction, UV radiation, and solar radiation.
Pollutants monitored: PM2.5, PM10, Ozone, Carbon Monoxide (CO), Nitrogen Oxides (NOx), Sulfur Dioxide (SO2), Benzene, Toluene, Xylene, and Mercury.
The World Meteorological Organization has recognized SAFAR as a prototype activity on the basis of the high-quality control and standards maintained in its implementation.
Air Quality Index (AQI)
The AQI is an index for reporting daily air quality.
It focuses on health effects one might experience within a few hours or days after breathing polluted air.
AQI is calculated for eight major air pollutants:

Ground-level ozone,
PM10,
5,
Carbon monoxide,
Sulfur dioxide,
Nitrogen dioxide,
Ammonia,
Lead,

Ground-level ozone and airborne particles are the two pollutants that pose the greatest threat to human health in India.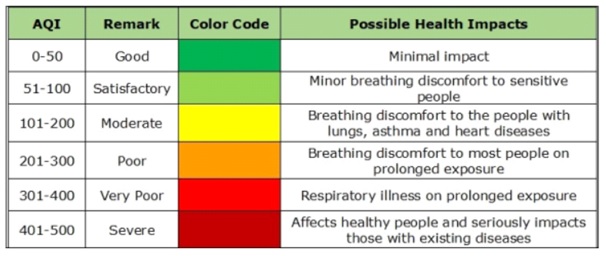 4. Alternative Dispute Resolution (ADR) Mechanisms
Subject – polity
Context – Centre drafts Bill to institutionalise mediation process
Concept –
ADR is a mechanism of dispute resolution that is non adversarial, i.e. working together co-operatively to reach the best resolution for everyone.
ADR can be instrumental in reducing the burden of litigation on courts, while delivering a well-rounded and satisfying experience for the parties involved.
ADR is generally classified into the following types:
Arbitration:
The dispute is submitted to an arbitral tribunal which makes a decision (an "award") on the dispute that is mostly binding on the parties.
It is less formal than a trial, and the rules of evidence are often relaxed.
Generally, there is no right to appeal an arbitrator's decision.
Except for some interim measures, there is very little scope for judicial intervention in the arbitration process.
Conciliation:
A non-binding procedure in which an impartial third party, the conciliator, assists the parties to a dispute in reaching a mutually satisfactory agreed settlement of the dispute.
Conciliation is a less formal form of arbitration.
The parties are free to accept or reject the recommendations of the conciliator.
However, if both parties accept the settlement document drawn by the conciliator, it shall be final and binding on both.
Mediation:
In mediation, an impartial person called a "mediator" helps the parties try to reach a mutually acceptable resolution of the dispute.
The mediator does not decide the dispute but helps the parties communicate so they can try to settle the dispute themselves.
Mediation leaves control of the outcome with the parties.
Negotiation:
A non-binding procedure in which discussions between the parties are initiated without the intervention of any third party with the object of arriving at a negotiated settlement to the dispute
It is the most common method of alternative dispute resolution.
Negotiation occurs in business, non-profit organizations, government branches, legal proceedings, among nations and in personal situations such as marriage, divorce, parenting, and everyday life.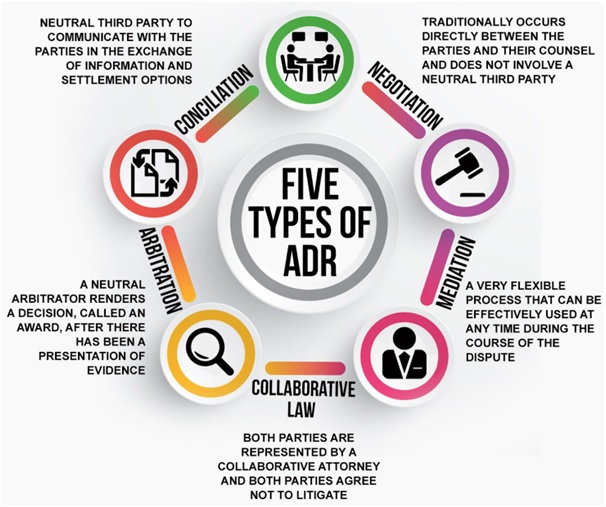 5. 5 years since Demonetisation
Subject – Economy
Context – Nearly 5 years since note ban: Cash with public rising, at all-time high
Concept –
Currency with public has continued to rise even five years after the government announced demonetisation on November 8, 2016.
As per the RBI's definition, currency with public is arrived at after deducting cash with banks from total currency in circulation (CIC). CIC refers to cash or currency within a country that is physically used to conduct transactions between consumers and businesses.
Cash-to-GDP Ratio or Currency in Circulation (CIC) to GDP Ratio or simply currency-to-GDP ratio shows the value of cash in circulation as a ratio of GDP.
Subject – Environment
Context – First Movers Coalition is tackling the climate crisis
Concept –
The World Economic Forum is partnering with the US Special Presidential Envoy for Climate John Kerry and over 30 global businesses to invest in innovative green technologies so they are available for massive scale-up by 2030 to enable net-zero emissions by 2050 at the latest.
The First Movers Coalition, which was launched at the Climate Change Conference COP26, brings together global companies with supply chains across carbon-intensive sectors.
Founding members include A.P. Møller – Mærsk, Amazon, Apple, Bank of America, Mahindra Group, SSAB Swedish Steel, Trafigura Group, Vattenfall, Volvo Group, Yara International and Western Digital.
Action generated by the coalition will help transform eight hard-to-abate sectors: aluminium, aviation, chemicals, cement, direct air capture, shipping, steel and trucking. Together, these sectors represent more than one-third of the world's carbon emissions.
The First Movers Coalition will collaborate with leading organizations and companies supplying clean energy technologies to design corporate purchasing commitments tailored to pull emerging technologies into the marketplace.
Subject – Science and Tech
Context – Amazon Seeks US Approval to Deploy 4,500 Additional Satellites for Internet Project
Concept –
Project Kuiper is an initiative to launch a constellation of Low Earth Orbit satellites that will provide low-latency, high-speed broadband connectivity to unserved and underserved communities around the world.
Amazon didn't provide a timeline for deployment of Project Kuiper's satellites or for the start of internet service. Nor did it say how much the service might cost.
The project's code name, which pays tribute to the late planetary scientist Gerard Kuiper and the solar system's far-flung, icy Kuiper Belt, isn't likely to end up being the name of the service once it goes commercial.
8. Internet Protocol (IP) address
Subject – Science and Tech
Context – DoT fixes Dec 2022 deadline for transition to new IP addresses
Concept –
The address provided to a connection in a network is called IP (Internet Protocol) address.
It identifies the connection of a computer on the internet.
IPv4 is a 32-bit (4 bytes) address, and IPv6 is a 128-bits (16 bytes) address.
IP address does not uniquely identify a device on a network but, it specifies a particular connection in a network.
IP address changes each time a device is connected to the network as it is dynamically allocated to the device when it participates in the network.
IPv4 is the fourth version of the Internet Protocol (IP). It is one of the core protocols of standards-based internetworking methods in the Internet and other packet-switched networks.
IPv6 is the most recent version of the Internet Protocol (IP), the communications protocol that provides an identification and location system for computers on networks and routes traffic across the Internet.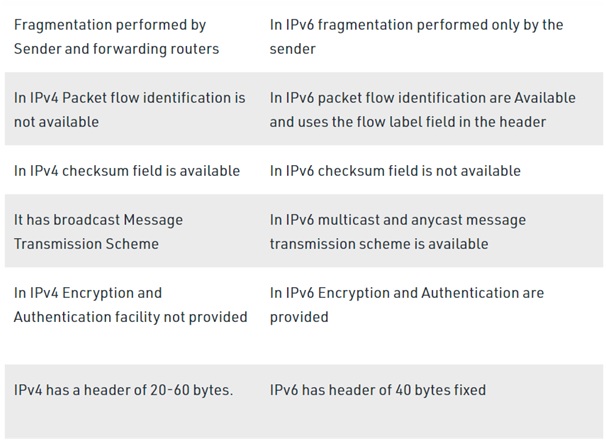 Subject – Environment
Context – forest-rich India staying away from Glasgow Declaration
Concept –
The Glasgow Declaration said – We recognise that to meet our land use, climate, biodiversity and sustainable development goals, both globally and nationally, will require transformative further action in the interconnected areas of sustainable production and consumption, infrastructure development, trade, finance and investment and support for smallholders, indigenous peoples and local communities, who depend on forests for their livelihoods and have a key role in their stewardship.
India, one of the 10 most forest-rich countries of the world, chose to stay away November 2, 2021, as more than 100 world leaders committed to saving the world's forests at the 26th Conference of Parties (CoP26) to the United Nations Framework Convention on Climate Change in Glasgow, Scotland.
India apparently took the step as it was not happy with the effort to link infrastructure development and related activities with the conservation of forests in the prepared text.
The text of the final declaration linked transformative action in the related areas of sustainable production and consumption, infrastructure development, trade as well as finance and investment.
An Indian representative told this reporter that the linkage proposed between trade, climate change and forest issues was unacceptable to India as it fell under the World Trade Organization.
India is also mulling changes to the existing Forest Conservation Act, 1980 to allow more windows of deforestation for accommodating key projects. It is an effort that might be pushed back once India becomes part of the forest pact as proposed in Glasgow.
About the Declaration –
On November 2, leaders committed $19 billion of public and private funds to "halt and reverse deforestation and land degradation by 2030". They represented close to nine-tenth of world forests. The Declaration was hailed as the "biggest step" in protecting global forests.
Countries spanning from Canada and Russia, with their northern boreal or taiga forests to the tropical rainforests of Brazil, Colombia, Indonesia and the Democratic Republic of the Congo endorsed the Glasgow Leaders' Declaration on Forest and Land Use.
Together, they contain 85 per cent of the world's forests, an area of over 13 million square miles.
Of the approximately $19 billion committed, $12 billion will be public finance, that will be committed by 12 countries including the UK within the time frame of 2021-2025.
The money will support activities in developing countries, including restoring degraded land, tackling wildfires and supporting the rights of indigenous communities.