Digital vaccines' can be a game-changer
May 9, 2022

Posted by:

OptimizeIAS Team

Category:

DPN Topics

Digital vaccines' can be a game-changer
Subject: Science
Section: Computers
Context: 'Simulation techniques imitate the operation of real-world processes
Concept: 
Virtual Reality: Virtual Reality (VR) is a computer-generated environment with scenes and objects that appear to be real, making the user feel they are immersed in their surroundings. This environment is perceived through a device known as a Virtual Reality headset or helmet.
A Digital Avatar is an AI-powered human-like virtual assistant that enables intelligent interactions with customers. 3D avatars can be used for different purposes and they create a sense of trust by making communication with the customers direct and easy.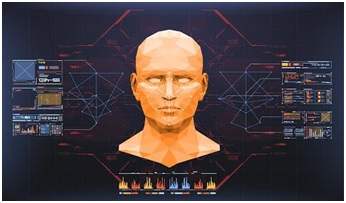 Concept of face scanning. Accurate facial recognition biometric technology and artificial intelligence concept. Face detection HUD interface
A simulation imitates the operation of real-world processes or systems with the use of models. The model represents the key behaviours and characteristics of the selected process or system while the simulation represents how the model evolves under different conditions over time.
Simulations are usually computer-based, using a software-generated model to provide support for the decisions of managers and engineers as well as for training purposes.
Simulation techniques aid understanding and experimentation, as the models are both visual and interactive.
Simulation systems include discrete event simulation, process simulation and dynamic simulation. Businesses may use all of these systems across different levels of the organisation.
Why is Simulation Used?
To evaluate the effect of process changes, new procedures and capital investment in equipment. Engineers can use simulation to assess the performance of an existing system or predict the performance of a planned system, comparing alternative solutions and designs.
This 'neuro-cognitive training' the child avoids unhealthy food even in real life. In other words, the child has been given a 'digital vaccine'.
Neurocognitive function is influenced by a number of systemic biological processes that are susceptible to dietary intervention.
For example, cardiovascular dysfunction and concomitant inflammatory and oxidative stress processes can negatively affect cognitive function, especially during aging. Indeed, these represent significant risk factors for disorders such as mild cognitive impairment and Alzheimer's disease.
An emerging science called 'digital therapeutics' aims to deliver medical care through smartphones, tablets, and similar devices.