Global Oil Boils
October 23, 2021

Posted by:

OptimizeIAS Team

Category:

DPN Topics

Global Oil Boils
Subject – Economy
Context – As the global recovery gains strength, the price of crude is nearing its highest level since2018.
Concept –
As the global recovery gains strength, the price of crude oil is nearing its highest level since 2018.
The surge in prices has led to record high prices of petrol and diesel in India and the Petroleum Ministry has repeatedly stated that it is speaking to key oil exporting countries to increase the supply of crude and lowering the official selling price for Asia.
Why are fuel prices rising?
The price of Brent Crude breached the $85 per barrel mark earlier this week reaching its highest level since 2018 on the back of a sharp increase in global demand as the world economy recovers from the pandemic.

The price of Brent crude has nearly doubled compared to the price of $42.5 per barrel a year ago.

Key oil producing countries have kept crude oil supplies on a gradually increasing production schedule despite a sharp increase in global crude oil prices.
In its latest round of meetings, the OPEC+ group of oil producing countries reaffirmed that they would increase total crude oil supply by only 400,000 barrels per day in November despite a sharp increase in prices.
The output of the top oil-producing countries – Saudi Arabia, Russia, Iraq, UAE and Kuwait — would still be about 14 per cent lower than reference levels of production post the increase in November.
OPEC+ had agreed to sharp cuts in supply in 2020 in response to Covid-19 global travel restrictions in 2020 but the cartel has been slow to boost production as demand has recovered. India and other oil importing nations have called on OPEC+ to boost oil supply faster, arguing that elevated crude oil prices could undermine the recovery of the global economy.
Low crude oil supply from the US has also played a key role in keeping crude oil prices elevated.
Crude oil producers that had cut production when crude oil prices were low may be waiting to see if high crude oil prices sustain before restarting production.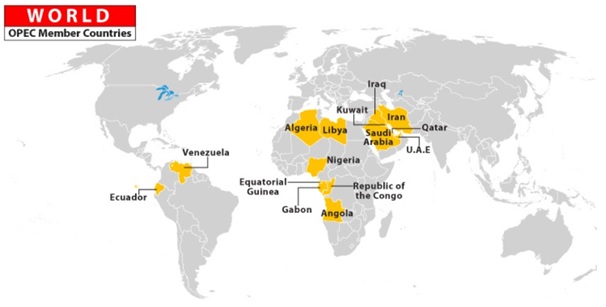 Does India's pitch with oil exporters to lower prices really make a difference?
The government says it has been reaching out to key oil producing countries, asking them to boost production of crude oil. Petroleum minister Hardeep Singh Puri has said that the key reason for high international crude oil prices is that "the supply of crude was being kept below demand" and that this "is designed as a recipe for high prices."
India has long pushed for Middle eastern countries to remove the "Asian premium" that Asian countries have to pay for crude oil as key oil producers set higher prices for India than for the US and European countries.
Despite a 40 cent per barrel cut in the official selling price of light crude to Asia, Saudi Arabia is still charging a $1.30 premium on the benchmark price for light crude sold to India compared to a $2.4 discount on the benchmark price for European customers.
Experts have noted that countries like India do not have much bargaining power in the current market scenario where supply is lower than demand and that India's bargaining power may be reduced further if we try to further diversify crude oil procurement. Also, the level of output and pricing benchmarks are decided by cartels such as OPEC.
In March, then petroleum minister Dharmendra Pradhan had said that India would source crude from whichever country gives India the best price and business terms. India had moved to lower crude oil procurement from Middle Eastern countries in favour of procurement from Latin American and African nations after Saudi Arabia and other OPEC nations did not raise their crude oil production schedule despite rising crude oil prices.
Asia Premium –
Asian Premium is extra charge being collected by OPEC countries from Asian countries when selling oil in comparison to western countries.
But under Asian Premium pricing mechanism, OPEC countries gives discriminatory treatment to Asian countries (though being largest importer of OPEC produced oil) by charging them higher than western countries.
The discriminatory Asian Premium is mainly used by OPEC countries to subsidised western buyers at cost of Asian buyers.