Micronutient Deficiency
October 28, 2021

Posted by:

OptimizeIAS Team

Category:

DPN Topics

Micronutient Deficiency
Subject – Governance
Context – Fortifying rice by adding micronutrients is a quick and cost-efficient way to address malnutrition
Concept –
In an ambitious attempt to combat the serious problem of anaemia due to malnutrition, Prime Minister Narendra Modi made an announcement to mandate rice fortification in all social safety net schemes by 2024.
Rice fortification, a process of adding micronutrients like iron, folic acid and vitamin B12, is an effective, preventive and cost-efficient complementary strategy to address the nutrition problem within a short period.
Anaemia –
India has made impressive progress in reducing stunting and anaemia among children over the last decade.
However, anaemia still impacts more than one in two children and women.
The WHO has declared anaemia among women and children as a "severe" public health problem, demanding immediate attention.
Further, recent statistics indicate rise in anaemia levels amongst among women and children in 16 and 18 of 22 States/UTs respectively (NFHS-5).
Iron deficiency-anaemia is the biggest cause of disability for the past 10 years and contributed 20 per cent direct and 50 per cent associated maternal deaths in India. Its economic burden is equivalent to about 4 per cent of GDP.
Apart from iron, deficiency in micronutrient like vitamin B12, vitamin A, folate and zinc also contribute to rising anaemia levels.
Reasons–
The available national level consumption data National Nutrition Monitoring Board (1979; 1991; 2002; 2012) indicate low levels of iron and micronutrient deficiencies amongst the Indian population.
"What India Eats", a recent report by ICMR-National Institute of Nutrition, shows low consumption of nutritious food like fruits, vegetables, milk, pulses, meat, poultry and so on.
FAO recently attributed affordability of cost intensive healthy diets as a constraint in achieving the nutrition related Sustainable Development Goals globally.
At $1/person per day, India's spending on diet is significantly lower than the EAT Lancet dietary recommendations of $3-5.
Analysis by IFPRI also finds that nearly two-thirds of the rural poor cannot afford a nutritious diet that meets India's national food-based dietary guidelines.
On the other hand, rice, a staple cereal, is consumed by 65 per cent of the population at the rate of 6.8 kg per capita per month.

Fortifying rice with micronutrients thus is an ideal vehicle and offers an immediate opportunity to bridge dietary nutrient gaps and improve health outcomes.
Indian Efforts –
The Prime Minister's announcement of universalisation of rice fortification by 2024, will cover about 100 crore target population, including about 20 crore women of reproductive age.

FSSAI is working on FRK standardisation and enabling setting up more NABL accredited labs and Bureau of Indian Standards Standardisation of Extruders/Blenders, to ensure quality.
FCI and the Ministries of Women and Child Development and Education are working in convergence to ensure distribution of 13.70 lakh tonnes of fortified rice in ICDS and MDM.

It has been promoting millets on a mission mode to achieve nutritional security and has included millets under NFSA to be distributed in the social safety net schemes.
The Prime Minister recently launched 35 crop varieties with higher nutrient-content to combat malnutrition.
Under POSHAN 2.0, MoWCD has urged all Aspirational Districts to establish poshanvatika or nutrigarden to promote locally grown nutritious food.
Note –
Historically, India has tested the idea of fortification by mandating iodised salt in 1962.
Interestingly, CNNS Report 2016-18, subtly hinted the success of universal fortification of salt by revealing iodine to be the only exception to micronutrient deficiencies in the tested sample.
To know more about Rice Fortification, please refer August 2021 DPN.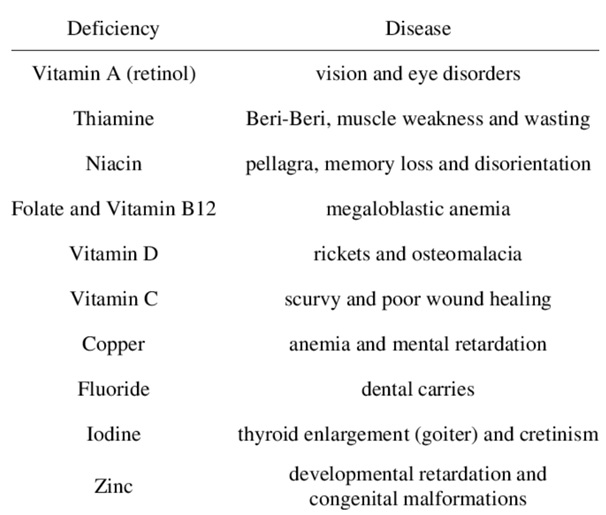 Copenhagen Consensus
Copenhagen Consensus is a project that seeks to establish priorities for advancing global welfare using methodologies based on the theory of welfare economics, using cost–benefit analysis.
It was conceived and organized around 2004 by BjørnLomborg,the author of The Skeptical Environmentalist and the then director of the Danish government's Environmental Assessment Institute.
The project is run by the Copenhagen Consensus Center, which is directed by Lomborg and was part of the Copenhagen Business School, but it is now an independent non-profit organisation registered in the USA.
The project considers possible solutions to a wide range of problems, presented by experts in each field.