NET NEURALITY
March 7, 2022

Posted by:

admin1

Category:

DPN Topics

NET NEURALITY
TOPIC: Science & Tech.
Section: Computer Related
Context- The net neutrality debate has resurfaced with telecom operators, including Reliance Jio and Vodafone Idea, backing a proposal to regulate content delivery networks (CDNs).
Concept-
About Content Delivery Networks:
A CDN refers to a geographically distributed group of servers that work together.
The goal is to provide high availability and performance by distributing the service spatially relative to end users.
Internet companies employ CDN services to deliver services faster.
In turn, CDN service providers have deals with telecom operators and internet service providers to host servers in their networks.
CDNs are used by Internet companies including search engines (such as Google), OTT content providers (Netflix, Hotstar, Amazon Prime), e-commerce companies, and banking and financial companies, among others.
CDNs were kept out of TRAI's 2017 recommendations on net neutrality, i.e. CDNs as exemption to non- neutral Practices.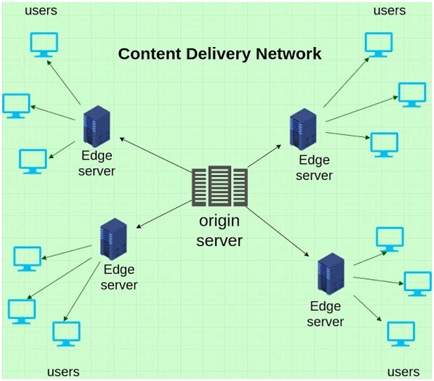 About Net Neutrality:
Net neutrality means that governments and internet service providers treat all data on the internet equally and does not differentially charge consumers for higher-quality delivery or giving preferential treatment to certain websites.
Network neutrality requires all Internet service providers (ISPs) to provide the same level of data access and speed to all traffic, and that traffic to one service or website cannot be blocked or degraded.
Net Neutrality Regulation in India:
Telecom and Regulatory Authority of India (TRAI) has released the Prohibition of Discriminatory Tariffs for Data Services Regulations, 2016.
These regulations prohibit Telecom Service Providers from charging different tariffs from consumers for accessing different services online.
CDNs are exempted from these rules.