Pullulan
May 15, 2022

Posted by:

OptimizeIAS Team

Category:

DPN Topics

Pullulan
Subject: Science & Tech
Section: Disease
Context- Scientists have developed a new biomaterial that can be used to disinfect wounds and hastens the process of healing.
Concept-
About the study:
The work is a collaboration between scientists from Indian Institute of Technology (IIT) Mandi, IIT Delhi and National Institute of Science Education and Research (NISER) in Bhubaneswar.
The biomaterial is derived from the polymer pullulan which is secreted by the fungus Aureobasidium pullulans .

It is an exopolysaccharide, that is, this polymer is secreted by the fungus itself into the medium on which it is growing.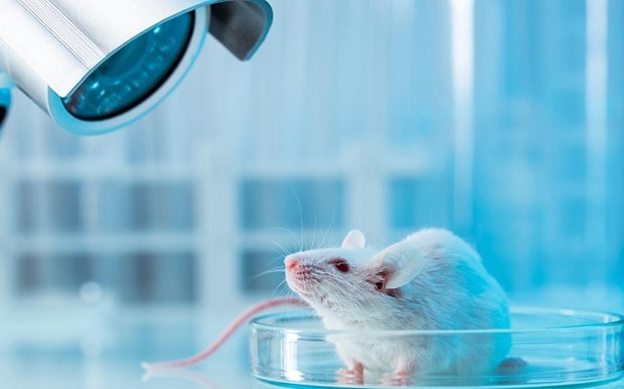 About Pullulan:
Pullulan is basically a polymeric chain of glucose.
Pullulan is a polysaccharide polymer.
Pullulan is produced from starch by the fungus Aureobasidium pullulans.
Pullulan as a biomaterial is already successful and widely used commercially.
It is exploited in food, cosmetics and pharmaceutical industry because of its non-toxic, non-mutagenic and non-immunogenic properties.
Pullulan is mainly used by the cell to resist desiccation and predation. The presence of this polysaccharide also facilitates diffusion of molecules both into and out of the cell.
As an edible, mostly tasteless polymer, the chief commercial use of pullulan is in the manufacture of edible films that are used in various breath freshener or oral hygiene products such as Listerine Cool Mint.
Pullulan can also used as a vegetarian substitute for drug capsules, rather than gelatine.
As a food additive, it is known by the E number E1204.
Biomaterial is defined as "a material intended to interface with biological systems to evaluate, treat, augment or replace any tissue, organ or function of the body" and biocompatibility has been defined as "the study and knowledge of the interactions between living and nonliving materials.
What are examples of biomaterials?
Biomaterials include metals, ceramics, glass, and polymers. These biomaterials can be found in things such as contact lenses, pacemakers, heart valves, orthopedic devices, and much more.
What are biomaterials used for?
Biomaterials may be natural or synthetic and are used in medical applications to support, enhance, or replace damaged tissue or a biological function. The first historical use of biomaterials dates to antiquity when ancient Egyptians used sutures made from animal sinew.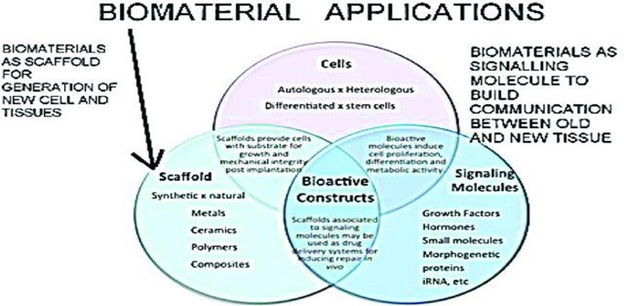 Hydrogels 
A hydrogel is a three-dimensional (3D) network of hydrophilic polymers that can swell in water and hold a large amount of water while maintaining the structure due to the chemical or physical cross-linking of individual polymer chains.
A hydrogel is a crosslinked hydrophilic polymer that does not dissolve in water. They are highly absorbent yet maintain well-defined structures.
These properties underpin several applications, especially in the biomedical area. Many hydrogels are synthetic, but some are derived from nature.
Hydrogels have an inherent ability to accelerate wound healing by providing a closed and moist environment to the wounds for easy exchange of oxygen and act as an absorbent pad to remove the pus and debris.