Stagflation
October 19, 2021

Posted by:

OptimizeIAS Team

Category:

DPN Topics

Stagflation
Subject – Economy
Context – Premature tightening may lead to stagflation: RBI report
Concept –
The Reserve Bank of India (RBI) has cautioned that premature tightening of the monetary policy could bring about the stagflation — slow growth and high level of unemployment and inflation — that "all fear, quashing growth just as the economy is recovering".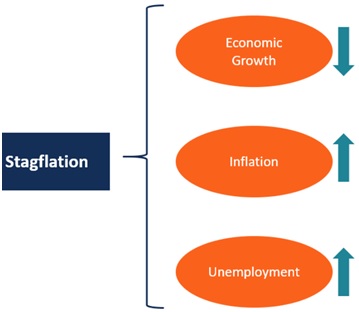 "Consequently, policy support for a sustained and inclusive recovery may be needed for longer," RBI said in its 'State of the economy' report.
On unwinding of the accommodative monetary policy, RBI Governor Shaktikanta Das had said on October 8, "This process has to be gradual, calibrated and nondisruptive, while remaining supportive of the economic recovery."
To know more about Stagflation, please click here.