Storm Henri
August 22, 2021

Posted by:

admin1

Category:

DPN Topics

Storm Henri
Subject – Geography
Context – Hurricane threatens U.S. East Coast.
Concept –
A swath of the U.S. East Coast, including New York City, was under alert on Saturday, as storm Henri was upgraded to what could be the first hurricane in 30 years to hit New England.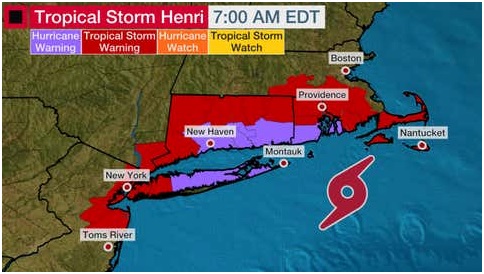 For more information on cyclones, please refer to Tropical Cyclones.