Strategy for the last 60 days for UPSC Prelims 2020
August 2, 2020

Posted by:

admin1

Category:

Prelims

Strategy for the last 60 days for UPSC Prelims 2020
We have come a long way in this journey of preparing for UPSC CSE 2020 Examination with now 60 days left for the Prelims 2020.
The importance of these last 60 days is similar to the 70 minutes of the movie Chak de India. You can give your 100% efforts in this last leg so that you propel yourself to write Mains.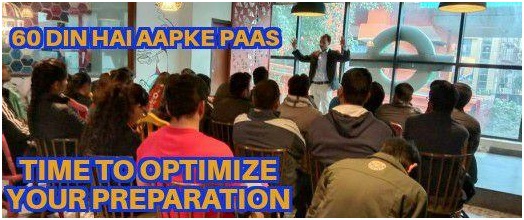 Things to keep in mind in the last 60 days:
Focus on completing and revising the static part of the entire syllabus atleast once.
Prepare Current affairs while covering static syllabus (For example when you revise Laxmikanth for Polity along with read and revise Polity current affairs of the last one year June 2019- Sept 2020) . Here you can make use of important topic list given by me as part of OPTIMA 2020. This OPTIMA topics will help you optimize your preparation.
Do not diversify your sources at this point.
Revision has to be in tandem with solving high quality UPSC standard MCQs on the most probable topics. In the end you will be tested on 100 MCQs on the D-day.
Start revising CSAT concepts, solve at least 3-4 mock papers to ensure proper time management. Neglecting CSAT can cost you very heavily. Here you can solve previous year CSAT paper.
The students who have followed OPTIMA schedule have already covered Polity, Economy and are already gearing up for History. The quality of questions and selection of topics have been appreciated by the students in their feedbacks. The benefit that you get by solving quality questions is that you understand how the examiner can twist the paper and where the traps are laid. Combined with a time-based revision will ensure you breach the cut-off and rejoice on the evening of 4th October.
See the feedback below: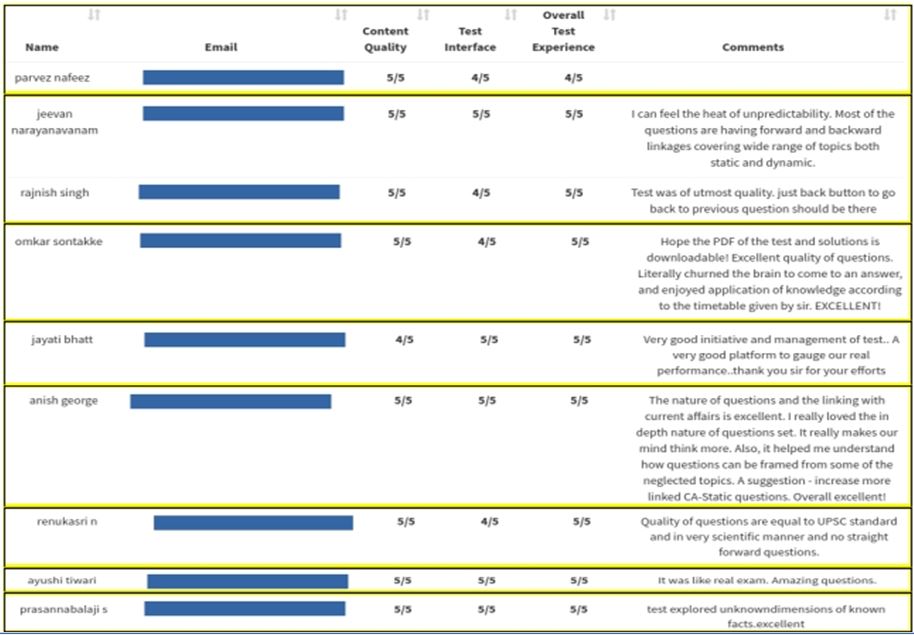 Due to the repeated requests by the students who were indecisiveat the time of OPTIMA 1.0, I am coming out with a speeded-up plan for OPTIMA 2.0.
If you are still in dilemma, remember the last leg is the time for action.
In Prelims gaining knowledge is only half the work done, applying it to solve MCQs is the real deal.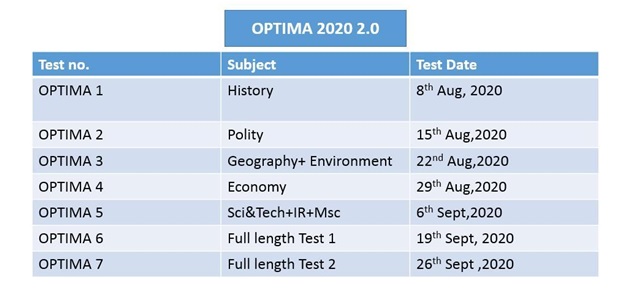 'You have to give 100 percent in the first half of the game.
If that isn't enough, in the second half, you have to give what's left.'
Many say that UPSC Prelims is about luck, but as far as my experience of cracking it all 6 times back to back goes in UPSC Prelims , the harder you work the luckier you get.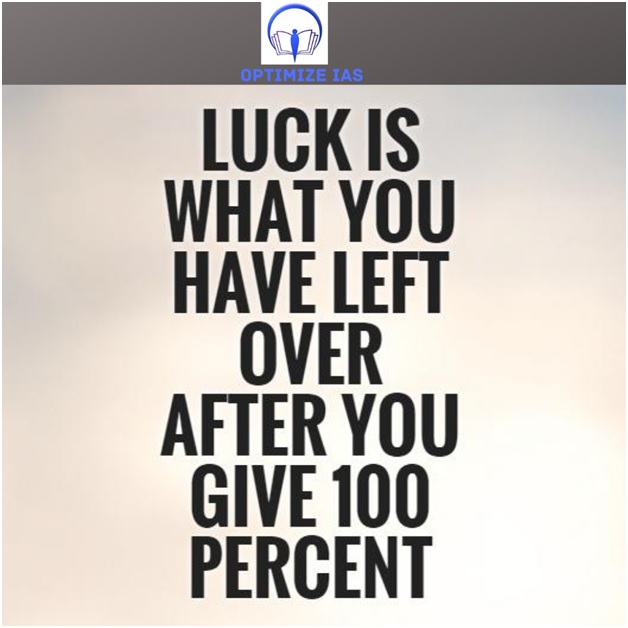 You can't score 140 plus with luck. Such score need right strategy, revision and practice.
Remember if you are planning to write IFoS, it is important to cross 120 marks. Time for optimization begins now.
https://mentorship.optimizeias.com/