Tornadoes
December 12, 2021

Posted by:

admin1

Category:

DPN Topics

Tornadoes
Subject – Geography
Context – Tornadoes ripped through over five US states on Friday, killing dozens.
Concept –
Thunderstorms and tornadoes are severe local storms. They are of short duration, occurring over a small area but are violent.
A tornado is a violently rotating column of air that extends from a thunderstorm to the ground. It is a vortex of rapidly moving air.
Thunderstorms occur when denser, drier cold air is pushed over warmer, humid air, conditions scientists call atmospheric instability. As that happens, an updraft is created when the warm air rises. When winds vary in speed or direction at different altitudes–a condition known as wind shear–the updraft will start to spin.
These changes in winds produce the spin necessary for a tornado. For especially strong tornadoes, changes are needed in both the wind's speed and direction.
Tornadoes in December are unusual, but not unheard of.

There's usually a lot of wind shear in the winter because of the big difference in temperature and air pressure between the equator and the Arctic.
But usually, there's not a lot of instability in the winter that's needed for tornadoes because the air isn't as warm and humid.

Tornadoes typically lose energy in a matter of minutes.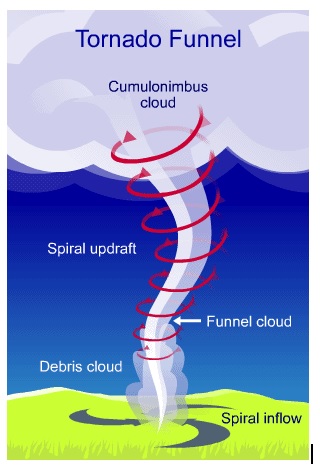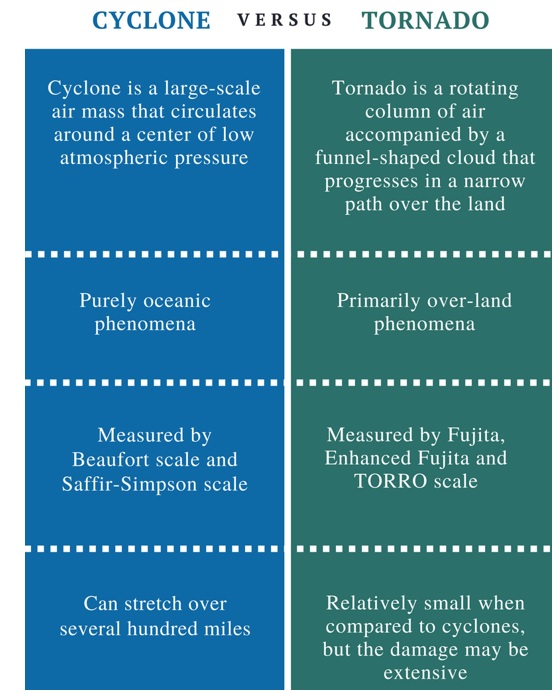 Tornadoes as well as cyclones both occur in India. However, unlike cyclones the frequency of tornado outbreak is very low.
Cyclones originate in the Bay of Bengal region as well as in the Arabian Sea region where as Tornadoes of weak strength occur in north-western and north-eastern region of the country causing significant damage to man and material.
What conditions led to storms of this scale in US?
Spring-like temperatures across much of the Midwest and South in December helped bring the warm, moist air that helped form thunderstorms.
Some of this is due to La Nina, which generally brings warmer than normal winter temperatures to the Southern US.