Black Clam
December 15, 2021

Posted by:

OptimizeIAS Team

Category:

DPN Topics

Black Clam
Subject – Environment
Context – CMFRI's efforts to increase clam catch in Kerala's Vembanad lake yield results
Concept –
Villoritacyprinoides, the black clam, is found in the backwaters of Kerala, mainly in Vembanad backwaters.
It does not show sex reversal or hermaphroditism.
It spawns twice a year.
A change in salinity is the most important factor that triggers spawning, while temperature is not a factor.

The optimum salinity for spawning is about 10–12 ppt.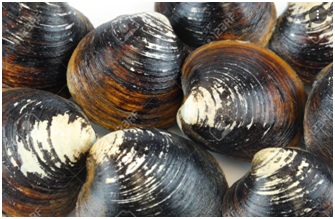 To know about Vembanad lake, please refer November 2021 DPN.