Blockchain Technology
December 4, 2021

Posted by:

OptimizeIAS Team

Category:

DPN Topics

Blockchain Technology
Subject – Science and Tech
Context – "Blockchain is a technology I believe in and it is different from crypto. I believe in real time and expect everything will settle in real time. Smart contracts will also become real," Reliance Industries Chairman Mukesh Ambani said.
Concept –
Blockchains are a new data structure that is secure, cryptography-based, and distributed across a network. The technology supports cryptocurrencies such as Bitcoin, and the transfer of any data or digital asset.
Spearheaded by Bitcoin, blockchains achieve consensus among distributed nodes, allowing the transfer of digital goods without the need for centralized authorisation of transactions.
The present blockchain ecosystem is like the early Internet, a permissionless innovation environment in which email, the World Wide Web, Napster, Skype, and Uber were built.
How it operates?
The technology allows transactions to be simultaneously anonymous and secure, peer-to-peer, instant and frictionless.
It does this by distributing trust from powerful intermediaries to a large global network, which through mass collaboration, clever code and cryptography, enables a tamper-proof public ledger of every transaction that's ever happened on the network.
A block is the "current" part of a blockchain which records some or all of the recent transactions, and once completed, goes into the blockchain as permanent database. Each time a block gets completed, a new block is generated.
Blocks are linked to each other (like a chain) in proper linear, chronological order with every block containing a hash of the previous block.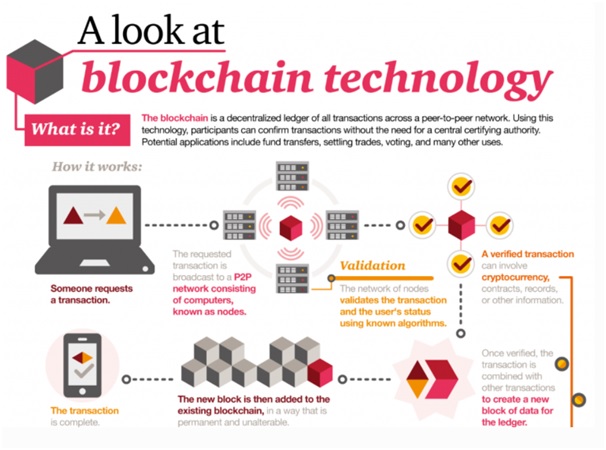 Benefits of blockchain technology:
As a public ledger system, blockchain records and validate each and every transaction made, which makes it secure and reliable.
All the transactions made are authorized by miners, which makes the transactions immutable and prevent it from the threat of hacking.
Blockchain technology discards the need of any third-party or central authority for peer-to-peer transactions.
It allows decentralization of the technology.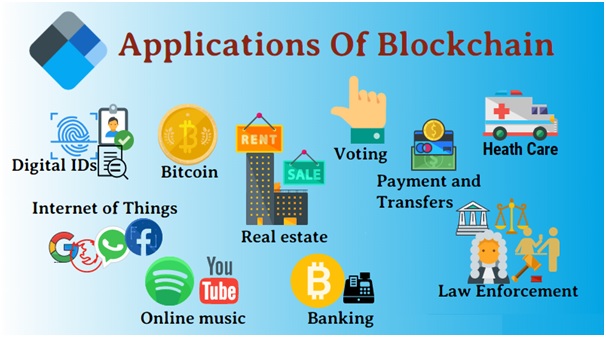 To know about Blockchain Technology: Layer-1 and Layer-2 Networks, please refer November 2021 DPN.