Daily Prelims Notes 21 November 2022
November 21, 2022

Posted by:

OptimizeIAS Team

Category:

DPN

Daily Prelims Notes
21 November 2022
Table Of Contents
1. Draft Digital Personal Data Protection Bill 2022
Subject : Science and Technology
Context:
The draft Digital Personal Data Protection Bill 2022 has been released by the Ministry of Electronics and IT (MeitY).
Concept :
Seven principles:
Lawful-Usage of personal data by organisations must be done in a manner that is lawful, fair to the individuals concerned and transparent to individuals
Purposeful limitation-Personal data must only be used for the purposes for which it was Data minimisation-Bare minimum and only necessary data should be collected to fulfill a purpose.
Accuracy-data accuracy at the time of collection.
Storage-personal data that is collected cannot be "stored perpetually by default," and storage should be limited to a fixed duration.
Safeguards-ensure there is no unauthorised collection or processing of personal data.
Accountability-The person who decides the purpose and means of the processing of personal data should be accountable for such processing.
Key features of the bill
Defines Data Principal and Data Fiduciary

"Data Principal" denotes the individual whose data is being collected.

In the case of children – all users under the age of 18— their parents or lawful guardians will be considered their 'Data Principals.'

"Data Fiduciary" denotes  the entity (can be an individual, company, firm, state etc), which decides the purpose and means of the processing of an individual's personal data.

Data Collection and Processing

Personal data is any data by which or in relation to which an individual can be identified. .
The  individuals need to give consent before their data is processed and that every individual should know what items of personal data a Data Fiduciary wants to collect and the purpose of such collection and further processing.

Processing means "the entire cycle of operations that can be carried out in respect of personal data."

The bill ensures that individuals should be able to "access basic information" in languages specified in the eighth schedule of the Indian Constitution
The notice of data collection needs to be in clear and easy-to-understand language.
Individuals also have the right to withdraw consent from a Data Fiduciary.

Significant Data Fiduciaries

'Significant Data Fiduciaries-deals with a high volume of personal data. 
Designated by the Central government  based on factors ranging from the volume of personal data processed to the risk of harm to the potential impact on the sovereignty and integrity of India.
It needs to fulfill certain additional obligations to enable greater scrutiny of its practices.
Such entities will have to appoint a 'Data protection officer' -point of contact for grievance redressal. They will also have to appoint an independent Data auditor who shall evaluate their compliance with the act.

Rights

Data principals will have the right to demand the erasure and correction of data collected by the data fiduciary.
They will also have the right to nominate an individual who will exercise these rights in the event of death or incapacity of the data principal.
The bill also gives consumers the right to file a complaint against a 'Data Fiduciary' with the Data Protection Board in case they do not get a satisfactory response from the company.

Cross-border data transfer

The bill allows for cross-border storage and transfer of data to "certain notified countries and territories preceded by an assessment of relevant factors by the Central Government

Financial penalties

The Bill imposes significant penalties on businesses that undergo data breaches or fail to notify users when breaches happen.

Entities that fail to take "reasonable security safeguards" to prevent personal data breaches will be fined as high as Rs 250 crore as

Exemptions

The government could also exempt certain entities from adhering to provisions of the Bill on the basis of the number of users and the volume of personal data processed by the entity for national interest. 

Data Protection Board 

The bill proposes a new regulatory body to be set up by the government — can impose a penalty of up to ₹500 crore if non-compliance by a person is found to be significant.
Data protection laws in other geographies:
EU MODEL-General Data Protection Regulation or GDPR 

The European Charter of Fundamental Rights recognises the right to privacy as well as the right to protection of personal data, and is backed by a comprehensive data protection framework
The GDPR focuses on a comprehensive data protection law for processing of personal data. 

It applies to processing of personal data by any means, and to processing activities carried out by both the government and private entities. There are certain exemptions such as national security, defence, public security, etc

US MODEL

Privacy protection is largely defined as "liberty protection" focused on the protection of the individual's personal space from the government.

It enables collection of personal information as long as the individual is informed of such collection and use.

There is no comprehensive set of privacy rights or principles in the US that, like the EU's GDPR
There is limited sector-specific regulation– the approach towards data protection is different for the public and private sectors-sufficiently well-defined and addressed by broad legislation such as the Privacy Act, the Electronic Communications Privacy Act and other sector-specific norms.

CHINA MODEL– multiple laws

The Personal Information Protection Law (PIPL)-gives Chinese data principals new rights as it seeks to prevent the misuse of personal data.

China's PIPL is deemed to be "similar" to the EU's GDPR in that it gives Chinese consumers the right to access, correct, and delete their personal data gathered by businesses, but credibly impacts offshore data processors.
The law includes stringent penalties, with fines as high as RMB 50 million, or up to 5% of a company's turnover in the previous financial year. Businesses may also be required to suspend operations until they "demonstrate compliance".

The Data Security Law (DSL)-requires business data to be categorized by levels of importance, and puts new restrictions on cross-border transfers.

Companies that mishandle data under the DSL face severe penalties.
2. Asia-Pacific Economic Cooperation (APEC)
Subject :International Relations
Context:
US Vice President Kamala Harris spoke briefly with Chinese leader Xi Jinping while heading into a closed-door meeting at the Asia-Pacific Economic Cooperation forum's summit in Bangkok.
Concept:
Asia-Pacific Economic Cooperation (APEC) 
APEC is an inter-governmental forum for 21 member economies in the Pacific Rim that promotes free trade throughout the Asia-Pacific region.
APEC started in 1989, in response to the growing interdependence of Asia-Pacific economies.

APEC's member economies are home to more than 2.9 billion people and make up over 60 per cent of global GDP.
APEC partners make up more than 75 per cent of Australia's total trade in goods and services.

APEC was formed to encourage a growing and prosperous regional economy through:

trade and investment liberalisation and facilitation – at the border, across the border and behind the border
reduced costs of cross-border trade to assist businesses
economic and technical cooperation
exchanges of best practice information on trade and investment
simplified regulatory and administrative processes
improved institutional capacity to implement and take advantage of the benefits of trade and investment reform.

APEC's work is guided by the APEC Putrajaya Vision 2040, which is for an open, dynamic, resilient and peaceful Asia-Pacific community by 2040. This will be achieved by pursuing three economic drivers:

trade and investment
innovation and digitalisation
strong, balanced, secure, sustainable and inclusive growth.

APEC decisions are reached by consensus, and commitments are made on a voluntary basis.
APEC has three official observers-the Association of Southeast Asian Nations Secretariat, the Pacific Economic Cooperation Council and the Pacific Islands Forum Secretariat.
Hosting APEC-Each year a different member economy hosts the major APEC meetings. This year's and future hosting economies are:

2022 – Thailand
2023 – United States of America

APEC members-

Australia, Brunei, Canada, Chile, China, Hong Kong, Indonesia, Japan, South Korea, Malaysia, Mexico, New Zealand, Papua New Guinea, Peru, Philippines, Russia, Singapore, Chinese Taipei, Thailand, Vietnam and the United States.
India is not a Member.
3. MP law on declaring intention to convert illegal
Subject: Polity
Context:
The Madhya Pradesh High Court had held 'unconstitutional' a provision under the state's anti-conversion law, which required an individual to inform the district administration before converting.
What Are the main provisions of the Madhya Pradesh Freedom of Religion Act (MPFRA) 2021:
Section 5 of the MPFRA, 2021 prohibits unlawful conversion from one religion to another by use of misrepresentation ,force, undue influence, coercion, any other fraudulent means,allurement,or promise of marriage.
Violators face between one year and five years of imprisonment.
If the person who is converted is a child, a woman, or a person belonging to a Scheduled Tribe or Scheduled Caste, the punishment varies from two years to 10 years, with a fine of 50,000. 
The punishment for mass conversions is five to 10 years in prison, with a penalty of  Rs 1 lakh.
Cases under the Act are cognizable which means an arrest can be made without a warrant and non-bailable.
Complaints can be registered by the victim, the victim's parents or siblings, or anyone else including a guardian with permission from the local court.
The complaints will be investigated by police officers of the rank of sub-inspector and above.
For a religious conversion to be valid,the law requires a 60-day prior "declaration of the intention to convert"to the district magistrate by the individuals as well as the priest carrying out the conversion. 
It's only after this, that a couple from different religions can be legally married. 
Failure to notify the state the intent to convert will render the wedding null and void, and an individual can be prosecuted for fraudulent conversion on promise of marriage.
A priest who fails to notify the government can be punished with imprisonment from three to five years and a minimum fine of Rs 50,000.
What did the High Court say in its order:
The order passed by Justices Sujoy Paul and Prakash Chandra Gupta of the Jabalpur Bench of the Madhya Pradesh High Court found Section 10 of the MPFRA prima facie unconstitutional 
This section requires individuals who are intending to convert,and the priest who would carry out the conversion, to notify the district magistrate of their intention 60 days in advance.
Where Does The HC Judgement Come From:
The High Court primarily cited three judgements from the Supreme Court for its decision i.e Lata Singh vs State of UP, Laxmibai Chandaragi vs State of Karnataka and Justice K.S.Puttaswamy(Retd) vs Union Of India.
Based on these, a bench of Justices Sujoy Paul and Prakash Chandra said that marriage being part of a person's core zone of privacy is inviolable and added that family marriage, procreation and sexual reorientation are all integral to the dignity of individuals.
Subject: International relations
Context:
Qatar will host the 2022 FIFA World Cup.
This will be the 22nd edition of the football world cup.
This will be the first World Cup to be held in the Arab world, and the second World Cup to be held fully in Asia, following the 2002 tournament in South Korea and Japan.
What is the emblem of Qatar 2022:
This year's emblem design resembles the traditional woollen shawl that men and women wear across the Arab world during the winter months.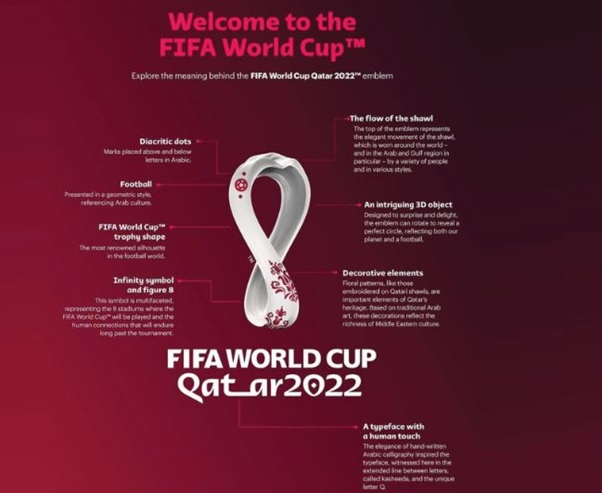 What is the Official Mascot:
La'eeb is  the Official Mascot of  FIFA World Cup Qatar 2022.
La'eeb is an Arabic word meaning super-skilled player.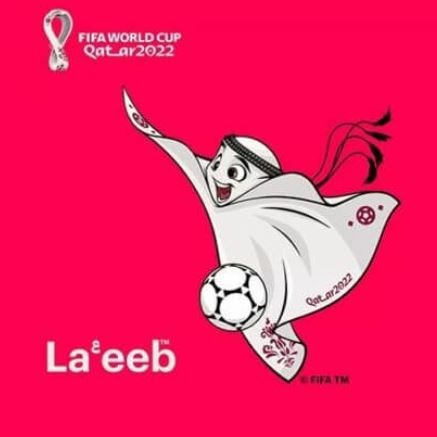 Some facts about FIFA World Cup 2022
The official ball for the World Cup in Qatar is the Adidas Al Rihla.
The FIFA World cup Qatar 2022 will be the first tournament to witness the participation of female referees
Brazil has won the most titles of FIFA World Cup Winner Men's. It has won the FIFA Men's World Cup 5 times.
In the women's category, The United States leads the most with 4 titles in FIFA Women's WC.
The country that won the First FIFA WC Men's tournament was Uruguay against Argentina in the year 1930.
The country that won the First FIFA WC Women's tournament was the United States against Norway in 1991.
The FIFA WC 2026 will be jointly hosted by Canada, the United States, and Mexico, which will give Mexico the distinction of being the first country to host games in three WCs.
France is the current World Cup champion
5. MapMyIndia seeks level playing field with Google
Subject: Science and Technology
Context-
Homegrown MapMyIndia, which works on geospatial data, continues to seek a level playing field with the US tech giant on the usage of satellite imagery.
Disparity between domestic and foreign companies-
Indian government's regulations put a limit on domestic companies working with geospatial data with regard to satellite imagery, but as Google is a US company, it is free from such restrictions.
Private companies in India using satellite imagery for either consumer or enterprise use cases cannot put out imagery finer than one-metre resolution.
However, Google Maps does not comply with this directive and offers even finer and crisper resolution on their maps to consumers, making this regulation a grey area.
MapmyIndia:
It is an Indian technology company that builds digital map data, telematics services, Global Information Systems and Artificial Intelligence services.
It is an alternative to Google Maps, which covers as many as 7.5 lakh Indian villages and 7,500 cities.
MapMyIndia offers multiple, digital mapping, navigation, and geospatial tech offerings and currently has a client base of 2,000 enterprise customers.
MapMyIndia also offers professional-grade maps and products directly to retail customers through the Mappls app and GPS IoT-enabled gadgets and devices.
Database:
The database has a road network connected by 63 lakh km and the organisation claims to consist of the most exhaustive digital map database of the country.
Use:
Almost all the vehicle manufacturers in India who come with built-in navigation systems are using MapmyIndia.
MapMyIndia's consumer-facing app Mappls also offers features like road conditions, traffic patterns and conditions in real-time using its partnerships with original equipment manufacturers and mobility fleets.
Other Products:
App called 'Move' that provides real-time traffic updates and navigation.
Recently, the Indian Space Research Organisation (ISRO) and MapmyIndia have partnered to come up with an indigenous geospatial portal known as 'Bhuvan'.

Bhuvan is a web portal used to find and access geographic information (geospatial information) and associated geographic services (display, editing, analysis, etc.) via the Internet.
6. Landmark deal at climate talk on fund for damage
Subject: Environment 
Context-
As the UN climate summit in Egypt on Sunday created history by deciding to establish a fund to address loss and damage, experts in India welcomed it as a testament to the tenacity of climate-vulnerable countries and a warning shot to polluters that they can no longer go scot-free with their climate destruction.
Establishment of Transitional committee-
Governments also agreed to establish a 'transitional committee' to make recommendations on how to operationalize both the new funding arrangements and the fund at COP28 next year.
The first meeting of the transitional committee is expected to take place before the end of March 2023.
Santiago Network for Loss and Damage- Vision is to catalyze technical assistance to developing countries that are particularly vulnerable to the adverse effects of climate change.

CoP 25, Chile (held in Madriad in 2019)- Parties established the Santiago network as part of the Warsaw International Mechanism (WIM).
CoP 26, Glasgow, U.K.- Parties decided on the functions of the Santiago Network and issued a call for submissions.
CoP 27, Sherm- Al- Sheikh (Egypt)- Parties agreed on the institutional arrangements to operationalize the Santiago Network.
Concerns that are still unresolved are-
Definition of loss and damage
Criteria for vulnerable countries (which country should get the fund)
Mechanism of funding
Developed countries versus major economies
What is loss and damage?
The Intergovernmental Panel for Climate Change (IPCC) has two definitions for 'loss and damage'.
The term 'losses and damages' refers to the economic and non-economic impacts of climate change, including extreme and slow onset events, in developing countries that are particularly vulnerable to the adverse effects of climate change. It's destructive, irreversible, and cannot be addressed by mitigation and adaptation measures.
Loss and Damage (upper case), or L&D, is a "political debate under the United Nations Framework Convention on Climate Change (UNFCCC) following the establishment of the Warsaw Mechanism on L&D in 2013" to discuss losses and damages.
Loss and damage occur when the frequency and intensity of existing climate impacts increase to such an extent that countries and communities are not equipped to handle it.
Their capacity to prepare, cope, recover, recoup or rebuild is no longer there.
Where does the term 'L&D' come from?
L&D was brought up as a demand in 1991 by the island country of Vanuatu, which was representing the Alliance of Small Island States (AOSIS).
Thirty-one years and 26 COPs later, this demand has not been realised.
Since then, about 189 million people have suffered the effects of extreme weather-related events in developing countries, every year, according to The Cost of Delay, a report published in October 2022 by the climate advocacy group L&D Collaboration (L&DC).
At the COP26 in Glasgow, the G77, a coalition of 134 developing countries, and China, proposed the Loss and Damage Finance Facility (LDFF), a dedicated stream of finance to specifically address losses and damages.
It is finally approved in CoP 27, at Sherm-Al- Sheikh, Egypt.
7. USFDA nod for first treatment to delay type-1 diabetes
Subject: Science and Technology
In news-
A biologic therapy that delays the onset of type 1 diabetes received approval from the US Food and Drug Administration.
It is the first therapy approved for the prevention of type 1 diabetes.
About the treatment- Tzield-
The monoclonal antibody teplizumab, which will be marketed under the brand name Tzield, from ProventionBio and Sanofi is given through intravenous infusion.
Estimated cost of the therapy is about $194,000 for a full course of treatment.
Tzield is approved for use in people 8 and older who are in stage 2 of their type 1 diabetes.
The treatment comes in a single 14-day course of infusions that each last 30 to 60 minutes.
Side-effects of the treatment-
The most common side effects reported in the trial participants were low white blood cells and lymph cells, rash and headache.
The first option for preventing type 1
With type 1 diabetes (also known as Juvenile Diabetes as it mostly affects children of age 14-16 years), a person's immune system attacks cells called beta cells in the pancreas that produce insulin, a hormone that helps blood sugar enter cells, where it's used for energy.
The attack can happen for years before any symptoms of diabetes appear.
Without insulin, blood sugar can build up in the bloodstream and break down the body's own fat and muscle.
It is much more severe than type 2.

Unlike type 2 diabetes, which can be prevented with lifestyle changes like losing weight and exercising, type 1 is a genetic disease that has not had any prevention options until now.

Tzield holds off the disease before symptoms appear by stopping the autoimmune disease process and the underlying destruction of beta cells.
The treatment essentially reboots the immune system, preserving beta cell function.
How Rare is Type-1 Diabetes?
Out of 10 lakh children and adolescents living with type 1 diabetes in the world, India holds the highest number.
Out of 2.5 lakh people living with type 1 diabetes in India, 90,000 to 1 lakh are under the age of 14 years.
Only 2% of all hospital cases of diabetes in the country are type 1 — but which is being diagnosed more frequently.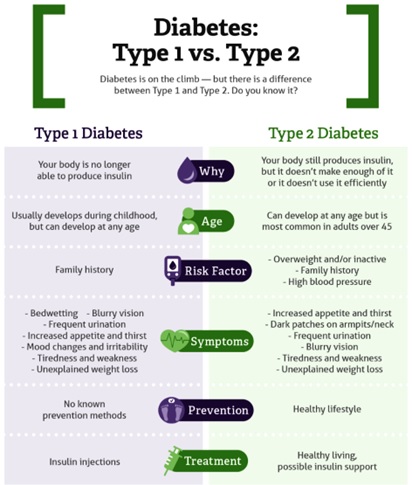 What Factors Exacerbate the Condition?
Genetic Factors: It plays a role in determining whether a person will get type-1 diabetes. The risk of disease in a child is

3% when the mother has it
5% when the father has it
8% when a sibling has it.

Presence of Certain Genes: It is also strongly associated with the disease. For example, the prevalence of genes called DR3-DQ2 and DR4-DQ8 is 30-40% in patients with type 1 diabetes as compared to 2.4% in the general population.
DR3- DQ2 and DR4-DQ8 mean the patient is permissive for celiac disease and is capable of developing or having the disease.
8. FSSAI releases new draft for GM food regulations
Subject: Environment 
In the news-
The Food Safety and Standards Authority of India (FSSAI) has released a new draft of Genetically Modified (GM) Food regulations for public comment, proposing front-of-pack labelling for packaged food products containing 1% or more GM components.
Overview of the draft regulations-
Applicable to genetically modified organisms (GMOs) intended for human consumption, food ingredients derived from GMOs containing modified DNA, and GMO-derived components, additives, or processing aids.
No one shall manufacture, pack, store, sell, market, or otherwise distribute or import any food or food ingredient developed from GMOs, unless prior approval of the Food Authority is obtained.
Manufacturers and importers of genetically modified foods and ingredients must apply to the FSSAI for prior approval.
When GMOs are utilised as food or as a raw material for food production, a clearance from the Genetic Engineering Appraisal Committee (GEAC), the national responsible authority for environmental risk assessment, must be submitted.
If GMOs are to be used as seeds or for cultivation, the applicant 'must concurrently file an application to the GEAC in accordance with Rules 1989.
In terms of labelling, the draft law said that food products containing 1% or more GM ingredients should be labelled as 'contains genetically modified organisms.' This label must appear on the front of pre-packaged items, and it also applies to the accidental or technically unavoidable presence of GM substances.
GMO regulation in India:
The task of regulating GMO levels in imported consumables was initially with the Genetic Engineering Appraisal Committee (GEAC) under the Union environment ministry.
Its role in this was diluted with the enactment of the Food Safety and Standards Act, 2006 and FSSAI was asked to take over approvals of imported goods.
Food Safety and Standards Authority of India (FSSAI)-
Food Safety and Standards Authority of India (FSSAI) is a statutory body established under the Food Safety and Standards Act, 2006 (FSS Act).
FSSAI is an autonomous body.
The administrative ministry for FSSAI is the Ministry of Health & Family Welfare. 
FSSAI is responsible for protecting and promoting public health through the regulation and supervision of food safety.
FSSAI is headquartered in New Delhi.
CODEX ALIMENTARIUS COMMISSION–
It is an international food standards body established jointly by the Food and Agriculture Organization (FAO) and the World Health Organization (WHO) in 1963 with the objective of protecting consumer's health and ensuring fair practices in food trade all over the world.
Currently, the Codex Alimentarius Commission has 189 Codex Members made up of 188 Member Countries and 1 Member Organization (The European Union).
India became a member of Codex Alimentarius in 1964.
In India National Codex Committee was constituted by FSSAI.
Subject : Environment
Context : A great knot from Russia, has found its way to Kerala's coast, flying over 9,000 km for a winter sojourn. Recently many juvenile great knots have been tagged with MOSKVA rings in the Kamchatka peninsula in eastern Russia.
Concept : 
About Great Knot:
The Great Knot is an international migratory wading bird that travels vast distances between the northern hemisphere breeding grounds and southern hemisphere summer feeding grounds.
The Great Knot is a medium-sized shorebird with a straight, slender bill of medium length and a heavily streaked head and neck.
IUCN Red List of Threatened Species: Endangered
Scientific name: Calidris tenuirostris
Species author: (Horsfield, 1821)
Distribution:
Great Knots occur around coastal areas in many parts of Australia during the southern summer.
They breed in eastern Siberia, and when on migration they occur throughout coastal regions of eastern and South East Asia.
Habitat:
In Australia, Great Knots inhabit intertidal mudflats and sandflats in sheltered coasts, including bays harbours and estuaries.
They forage on the moist mud, and they often roost on beaches or in nearby low vegetation, such as mangroves or dune vegetation.
Wading birds
Waders are tiny and long-legged birds commonly found along shorelines and mudflats.
Wader birds are members of the order of Ciconiiformes and are distinguished by their long legs.
Wading birds have developed physical and behavioral adaptations that enable them to survive in close proximity to or on water.
In addition to drinking water, wading birds rely on water for food, shelter, and breeding sites.
Among the birds in the group are cranes, herons, egrets, storks, spoonbills, and ibises.
Subject : Modern History
Context : The Federation of Mysore Muslims' Organisations has urged the Mysore Deputy Commissioner to ban the play Real Dreams of Tipu which is to be staged at Rangayana from November 20
Concept : 
About Tipu Sultan
Born in November 1750, Tipu Sultan was Haidar Ali's son and a great warrior, also known as the Tiger of Mysore.
He was a well educated man fluent in Arabic, Persian, Kanarese and Urdu.
Tipu succeeded his father in December 1782 and in 1784 concluded peace with the British and assumed the title of Sultan of Mysore.
Mysore had grown in strength under the leadership of powerful rulers like Haidar Ali (ruled from 1761 to 1782) and his famous son Tipu Sultan (ruled from 1782 to 1799).
Tipu introduced a number of administrative innovations during his rule, including his coinage, a new Mauludi lunisolar calendar, and a new land revenue system which initiated the growth of Mysore silk industry.
Embracing western military methods like artillery and rockets alongside traditional Indian weapons including war elephants, he ensured his forces could overwhelm his Indian rivals and match the British armies sent against him.
Maintenance of Armed Forces:
He organised his army on the European model with Persian words of command.
Though he took the help of the French officers to train his soldiers, he never allowed them (French) to develop into a pressure group.
He was well aware of the importance of a naval force.
In 1796, he set up a Board of Admiralty and planned for a fleet of 22 battleships and 20 large frigates.
He established three dockyards at Mangalore, Wajedabad and Molidabad. However, his plans did not fructify.
Fought Against Marathas:
In 1767, Tipu commanded a corps of cavalry against the Marathas in the Carnatic (Karnataka) region of western India, and he fought against the Marathas on several occasions between 1775 and 1779.
Role in Anglo-Mysore Wars:
British saw Haidar and Tipu as ambitious, arrogant and dangerous – rulers who had to be controlled and crushed.
Four wars were fought with Mysore (1767-69, 1780-84, 1790-92 and 1799).
1767-69: Treaty of Madras.
1780-84: Treaty of Mangalore.
1790-92: Treaty of Seringapatam.
1799: Subsidiary Alliance.
Only in the last – the Battle of Seringapatam – did the Company ultimately win a victory. Tipu Sultan was killed defending his capital Seringapatam.
Mysore was placed under the former ruling dynasty of the Wodeyars and a subsidiary alliance was imposed on the state.
Economic Contribution
He established banking networks and cooperatives, where capital was raised from the public (similar to banks inviting deposits), the principal held on an annual basis and returned with interest (or `nafa').
He established trading houses for Mysore products worldwide, including places like Puducherry , Kutch, Karachi, Oman, Baghdad and Constantinople.
He preferred to do cashless, barter transactions for two reasons, one was to create a market for Mysorean goods and workmen abroad and the other, more important reason, was to curtail the drain of wealth out of India, which the Europeans, especially the British, were notorious for.
He realised that trading in currency would sap Mysore's purchasing power at some point.
In 1785, he stopped the export of sandalwood, pepper and cardamom through the ports of his kingdom and disallowed local merchants from trading with the Company.
He eliminated middlemen in the collection of land revenue.
Art, Culture and Literature:
His library was apparently filled with translations of world literature and he used to make handwritten observations of foreign countries.
He encouraged the Persians to come down to India to teach the artisans the art of making wooden toys (now famous as Channapatna toys).
He also got experts from across the world to further the silk cottage industry that Mysore became famous for.
Other Contributions:
He was also a patron of science and technology and is credited as the 'pioneer of rocket technology' in India.
He wrote a military manual (Fathul Mujahidin) explaining the operation of rockets.
He laid the foundations for the construction of the Krishnaraja Sagar dam in Mandya.
Tipu was a great lover of democracy and a great diplomat who gave his support to the French soldiers at Seringapatam in setting up a Jacobin Club in 1797.
Tipu himself became a member of the Jacobin Club and allowed himself to be called Citizen Tipu.
He planted the Tree of Liberty at Seringapatam.