Daily Prelims Notes 23 August 2021
August 23, 2021

Posted by:

admin1

Category:

DPN

Daily Prelims Notes
23 August 2021
Table Of Contents
Subject – Governance
Context- The Jan Shikshan Sansthan (JSS), a Union government initiative for skill development in rural areas, has brought high­speed internet to some of the remotest tribal hamlets deep inside the Nilambur jungle in Kerala.
Concept –
Jan Shikshan Sansthan (formerly known as Shramik Vidyapeeth) provide vocational skills to non-literate, neo-literates as well as school drop-outs by identifying skills that have a market in the region of their establishment.
The Scheme of Jan Shikshan Sansthan has been transferred from Ministry of Human Resource Development to Ministry of Skill Development and Entrepreneurship in July-2018.
Target Group

Socio-economically backward and educationally disadvantaged groups of rural/urban population.
Main target include non-literate, neo-literates, person education upto 8th standard, school drop-outs, in the age group of 15-35 years.
Priority given to women, SC, ST, OBC and Minorities in rural areas and urban slums.

The scope of work of Jan Shikshan Sansthans (JSSs) includes the following:

Develop/Source appropriate curriculum and training modules covering vocational elements, general awareness and life enrichment components.
JSS's are encouraged to undertake training equivalent to courses designed by the Directorate of Adult Education, National Institute of Open Schooling and Director General, Employment & Training.
Provide training to a pool of resource persons and master trainers for conducting training.
Administer simple tests and award certificates.
Network with employers and industries for trainees to get suitable placement.
Nilambur
Nilambur teak which is grown in Nilambur region of Kerala is also known as Malabar teak and the Mecca of Teak. It was accorded Geographical Indication (GI) tag by the Geographical Indication (GI) Registry in 2017. It is the first forest produce to get GI tag.
It is located close to the Nilgiris range of the Western Ghats on the banks of the Chaliyar River.
2. Swatantrata Sainik Samman Pension Scheme (SSSPS)
Subject – Governance
Context – The Delhi High Court has reiterated that the widowed daughter of a late freedom fighter is entitled to the benefit of the Swatantrata Sainik Samman Pension Scheme (SSSPS) as a dependent.
Concept –
This is a Central Scheme for the grant of pension to freedom fighters and their families from the Central Revenues.
It was introduced by the Government of India.
The Scheme provides for the grant of pension to living freedom fighters and their families, if they are no more alive, and to the families or martyrs.
The scheme provides for a monthly Samman Pension to freedom fighters, as a token of respect for their contribution in the national freedom struggle and on their demise, to their eligible dependents viz. spouses and thereafter, unmarried and unemployed daughters and dependent parents, as per prescribed eligibility norms and procedure.
3. Narcotic Drugs and Psychotropic Substances Act 1985
Subject – Legislations
Context – The Delhi High Court has observed that the menace of drug abuse was on the rise in the country and its consequences "can be experienced across the board from causing economic issues to societal disintegration".
Concept –
The Narcotic Drugs and Psychotropic Substances Act is an Act of the Parliament of India that prohibits a person to produce/manufacture/cultivate, possess, sell, purchase, transport, store, and/or consume any narcotic drug or psychotropic substance.
As per the NDPS Act, narcotic drugs include coca leaf, cannabis (hemp), opium and poppy straw.
Psychotropic substance means any natural or synthetic material or any salt or preparation covered under the 1971 convention on Psychotropic substances.
The following conventions various forms of control to limit the use of narcotic drugs and psychotropic substances

The UN Single Convention on Narcotics Drugs 1961
The Convention on Psychotropic Substances, 1971
The Convention on Illicit Traffic in Narcotic Drugs and Psychotropic Substances, 1988

India is a signatory to all these three.
NDPS Act has made stringent provisions for the control and regulation of operations relating to narcotic drugs and psychotropic substances.
As per the NDPS Act, the minimum sentence for dealing with drugs is 10 years rigorous imprisonment coupled with a fine of Rs. 1 lakh.
No bail is granted for those persons booked under this act.
In addition, no relief can be obtained by the drug convicts through suspension, remission and commutation of sentences passed.
NDPS Act prescribes  even though the offence cannot be called as a heinous crime.
Narcotics Control Bureau
It was constituted by the Government of India in1986 under the Narcotic Drugs and Psychotropic Substances Act, 1985.
It is the apex coordinating agency under the Ministry of Home Affairs.
The National Policy on Narcotic Drugs and Psychotropic Substances is based on Article 47 of the Indian Constitution which directs the State to endeavour to bring about prohibition of the consumption, except for medicinal purposes, of intoxicating drugs injurious to health.
Drug abuse control is the responsibility of the central government.
Subject – Science and Tech
Context– The Health Ministry has decided to vaccinate returnees from Afghanistan with free polio vaccines as a preventive measure.
Concept –
Polio also called as Poliomyelitis. It is a viral disease that destroys the nerve cells present in the spinal cord, causing paralysis or muscle weakness to some parts of the body.
It is a contagious disease affecting the nervous system and is caused by Picornaviridae – a poliovirus.
The virus is transmitted by person-to-person through the following ways –

1) Through the faecal-oral route.
2) By contaminated water or food.

This virus primarily grows and multiplies in the intestine, from where it can attack thenervous system and will cause polio and paralysis on an advanced level.
There are three individual and immunologically distinct wild poliovirus strains:

Wild Poliovirus type 1 (WPV1)
Wild Poliovirus type 2 (WPV2)
Wild Poliovirus type 3 (WPV3)

Symptomatically, all three strains are identical, in that they cause irreversible paralysis or even death.
However, there are genetic and virological differences, which make these three strains separate viruses which must each be eradicated individually.
WPV2 and WPV3 have been eradicated globally but WPV1 remains in circulation in Afghanistan and Pakistan.

WPV2 was eradicated in 1999.

There is no cure, but it can be prevented through immunisation.
Vaccines:
Oral Polio Vaccine (OPV):It is given orally as a birth dose for institutional deliveries, then primary three doses at 6, 10 and 14 weeks and one booster dose at 16-24 months of age.
Injectable Polio Vaccine (IPV):It is introduced as an additional dose along with the 3rd dose of DPT (Diphtheria, Pertussis and Tetanus) under the Universal Immunisation Programme (UIP).
Polio Eradication:
For a country to be declared polio-free, the wild transmission of all three kinds of Polioviruses has to be stopped.
For eradication, cases of both wild and vaccine-derived polio infection have to be reduced to zero.
Eradication of a disease refers to the complete and permanent worldwide reduction to zero new cases through deliberate efforts. If a disease has been eradicated, no further control measures are required.
However, elimination of a disease refers to reduction to zero or a very low defined target rate of new cases in a defined geographical area. It requires continued measures to prevent re-establishment of disease transmission.
Polio in India:
India received polio-free certification by the WHO in 2014, after three years of zero cases.
The last case due to wild poliovirus in the country was detected on 13th January 2011.
Subject – IR
Context – Pakistan has decided to allow fully vaccinated Sikh pilgrims to visit Gurdwara Darbar Sahib, Kartarpur from next month with strict COVID­19 protocols.
Concept –
Gurdwara Kartarpur Sahib, also known as the Gurdwara Darbar Sahib, is located in Pakistan's Narowal district across river Ravi. It is one of the most significant historical and spiritual places for Sikhs.
According to historians, the first Sikh Guru(Guru Nanak Dev) had arrived in Kartarpur between 1520 and 1522, and spent the last 18 years of his life there.
It was in Kartarpur where he laid the foundations of a Sikh religion.
The Kartarpur corridor connects the Darbar Sahib Gurdwara in Narowal district of Pakistan with the Dera Baba Nanak shrine in Gurdaspur district Punjab, India.
The agreement facilitates visa-free movement of Indian pilgrims who would only need a permit to cross over to Pakistan.
The corridor was built in 2019 to commemorate the 550thbirth anniversary of Guru Nanak Dev, founder of
Subject – Polity
Context- Amid growing demands for the restoration of Statehood for Jammu and Kashmir (J&K), the Union Territories of J&K and Ladakh have been visited by members of three parliamentary committees in the past 10 days.
Concept –
Any subject related to these committees is dealt with Article 118 (1) of the Indian Constitution.
Purpose of Parliamentary Committees:

Since Parliament meets only for 70 to 80 days in a year, there is not enough time to discuss every Bill in detail on the floor of the House. Plus debate in the house is mostly political and does not go into the technical details of a legislative proposal.
Therefore, it takes care of the legislative infirmity of debate on the floor of the House. However, referring Bills to parliamentary committees is not mandatory.

Indian Constitution mentions two kinds of Parliamentary Committees – Standing Committees and Ad Hoc Committees.
The Standing Committees are permanent (constituted every year or periodically) and work on a continuous basis.

Standing Committees can be classified into the following six categories:

Financial Committees
Departmental Standing Committees
Committees to Enquire
Committees to Scrutinise and Control
Committees Relating to the Day-to-Day Business of the House
House-Keeping Committees or Service Committees.

Ad Hoc Committees are temporary and cease to exist on completion of the task assigned to them.
The report of the committee is of a recommendatory nature. The government can choose to accept or reject its recommendations. The Committee can also suggest its own version of the Bill.
Subject – Security
Context – The Quad countries — India, the U.S., Australia and Japan — will carry out the next edition of the Malabar naval exercise from August 26 to 29 off the coast of Guam amid mounting global concerns over China's growing military muscle-flexing in the Indo-Pacific region.
Concept –
Malabar exercise is an annual naval exercise between the navies of India, Japan, Australia and the USA.
It is held alternately in the Indian Ocean and Pacific Ocean.
It began as a bilateral naval exercise between India and the USA in 1992 and was expanded into a trilateral format with the inclusion of Japan in 2015.
The Exercise is aimed to support free, open and inclusive Indo-Pacific and remain committed to a rules based international order.
Subject – Art and Culture
Concept –
The Shankaracharya Temple is also known as the Jyeshteshwara Temple. It is situated on top of the Shankaracharya Hill on the Zabarwan Range in Srinagar, Jammu and Kashmir,
It is locally known as Takht-­e-­Sulaiman.
It is dedicated to Lord Shiva.
The temple is at a height of 1,000 feet (300 m) above the valley floor and overlooks the city of Srinagar.
It was visited by AdiShankara and has ever since been associated with him.
It is also regarded as sacred by Buddhists.
Every year Kashmiri Hindus celebrate Mahashivaratri festival there with great pomp and joy.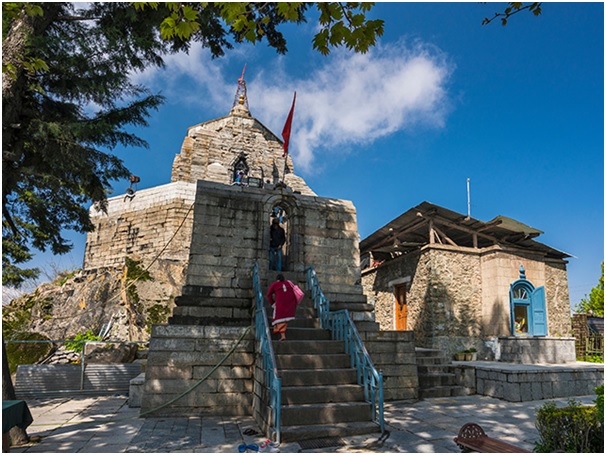 Subject – IR
Context – U.S. Secretary of DefenseLloyd Austin enacted the rarely used Civil Reserve Air Fleet to order several airlines to help ease the bottleneck of people arriving from Kabul at US bases in the West Asia.
Concept –
The Civil Reserve Air Fleet is part of the United States's mobility resources.
The Civil Reserve Air Fleet is a cooperative, voluntary program involving the DOT, DOD and the U.S. civil air carrier industry in a partnership to augment DOD aircraft capability during a national defense related crisis
Selected aircraft from U.S. airlines, contractually committed to Civil Reserve Air Fleet, support United States Department of Defense airlift requirements in emergencies when the need for airlift exceeds the capability of military aircraft.
Subject – Economy
Concept –
Bubbles occur when assets become artificially expensive, driven by a false belief known as a misconception.
There are identifiers that might help spot potential, irrational exuberance in the market. Here are seven of them:

Entry of new investors– About 1.42 crore new demat accounts were added in FY21, which is about threefold more than that seen in FY20.
Leverage play – Leverage refers to the act of borrowing money to speculate in the market; this is generally funded by the broker or by an NBFC.
High risk appetite – Investors are willing to allocate more capital than they would otherwise, towards asset classes which have done exceedingly well in recent times.
Big-ticket IPOs – One more sign of a potential bubble is large IPOs starting to hit the market and getting oversubscribed.
Predictive power – Another sign of market exuberance isto check the degree of confidence among market participants on future prediction.
Small-cap trades – In the last few months, the rise in traded volume of small­ cap stocks is much higher than for stocks with large capitalisation, more liquidity and a wider investor base.
Sudden rise in valuations- In every market cycle, a few sectors or a few types of stocks get all the attention.
11. Liberalised Remittance Scheme (LRS)
Subject – Economy
Context – The outflow of foreign exchange under the Liberalised Remittance Scheme (LRS) of the Reserve Bank of India (RBI) has bounced back in the first quarter ended June 30, 2021 after a steep fall during the year-ago period when the Covid pandemic hit countries across the world and travel was banned.
Concept –
This is the scheme of the Reserve Bank of India, introduced in the year 2004.
All resident individuals, including minors, are allowed to freely remit up to $250,000 per financial year (April–March) for any permissible current or capital account transaction or a combination of both.
Not Eligible: The Scheme is not available to corporations, partnership firms, Hindu Undivided Family (HUF), Trusts etc.
Though there are no restrictions on the frequency of remittances under LRS, once a remittance is made for an amount up to USD 2,50,000 during the financial year, a resident individual would not be eligible to make any further remittances under this scheme.
Remitted Money can be used for:

Expenses related to travelling (private or for business), medical treatment, study, gifts and donations, maintenance of close relatives and so on.
Investment in shares, debt instruments, and buy immovable properties in the overseas market.
Individuals can also open, maintain and hold foreign currency accounts with banks outside India for carrying out transactions permitted under the scheme.

Requirements: It is mandatory for the resident individual to provide his/her Permanent Account Number (PAN) for all transactions under LRS made through Authorized Persons.
12. Non-Deliverable Forward (NDF) Markets
Subject – Economy
Context – The offshore NDF market for the rupee remains a challenge, despite RBI's attempts to curb its influence.
Concept –
NDFs are foreign exchange derivative instruments on non-convertible or restricted currencies traded over the counter (OTC) mainly at offshore centres outside the direct jurisdiction of the respective national authorities.
NDF is a foreign exchange derivatives contract whereby two parties agree to exchange cash at a given spot rate on a future date. The contract is settled in a widely traded currency, such as the US dollar, rather than the original currency
The Task Force on Offshore Rupee Markets, set up by the RBI (chaired by  UshaThorat, former Deputy Governor, RBI) had proposed that Indian banks should not be permitted to deal in the offshore rupee derivative market — or the NDF market — for the present as the downside of permitting them to deal in this market outweighs the advantages.
However, The Reserve Bank of India (RBI) has decided to permit banks in India, which operate International Financial Services Centre Banking Units (IBUs), to participate in the non-deliverable forward (NDF) market with effect from June 1, 2020.
['Onshore' currencies simply mean buying the currencies locally, whereas 'offshore' currencies mean buying the currencies outside the national boundaries].
Subject – Science and Tech
Context –Given the ongoing pandemic, the extensive use of antibiotics to fight secondary infections or a simultaneous bacterial infection, and a significant spurt in self-medication, the antibiotic resistance pattern has worsened.
Concept –
Antibiotic Resistance – Medicines that are used to prevent and treat bacterial infections are called Antibiotics. Antibiotic resistance occurs when bacteria change in response to the use of these medicines. When we say antibiotic resistance, it means bacteria are resistant to antibiotics and not humans.
Antimicrobial Resistance – It is a broader term, encompassing resistance to drugs to treat infections caused by other microbes as well, such as parasites, viruses, and fungi.
Antimicrobial resistance is the resistance acquired by any microorganism (bacteria, viruses, fungi, parasite, etc.) against antimicrobial drugs (such as antibiotics, antifungals, antivirals, antimalarials, and anthelmintics) that are used to treat infections.
As a result, standard treatments become ineffective, infections persist and may spread to others.
Microorganisms that develop antimicrobial resistance are sometimes referred to as "superbugs".
Reasons for Spread of Antimicrobial Resistance:

The misuse of antimicrobials in medicine and inappropriate use in agriculture.
Contamination around pharmaceutical manufacturing sites where untreated waste releases large amounts of active antimicrobials into the environment.
Subject – Economy
Context – Industry status will give real estate sector a boost
Concept –
The term 'industry status' has not actually been specifically defined in any legislation in India.
Conferring industry status basically entails an inclusion in the State/Central industrial policy.
Getting loans at lower interest rates, enabling large investors to be financing partners, and allowing developers refinance their existing debts are among the immediate benefits.
Affordable housing segment received industry status in 2018.
Two instances of State governments conferring industry status reported recently –

Uttar Pradesh government (reported on May 12) has accorded 'industry status' to the warehousing and logistics sector.
Mizoram became the first State to accord industry status to sports.

With industry status, State and Central agencies comprehend and consider a sector as a separate and cohesive one, with special schemes and subsidies commensurate with its distinct demands and requirements.
Broadly, sectors that have been conferred industry status are also privy to legal and procedural benefits such as capital and interest subsidies, single window/fast track clearance processes for licences, exemptions or relaxations from stamp duty, tariffs and other duties.
Subject – Science and Tech
Context – The global health body's 'no-fault' compensation programme for Covid vaccine recipients needs a booster shot of visibility.
Concept –
A "global vaccine injury compensation mechanism" had been announced by the World Health Organization (WHO) in February.
"For vaccines that come through COVAX, there is a common indemnification language which is used in the contract and there is a no-fault compensation scheme... a global scheme to provide compensation to anybody who suffers a serious adverse event like injury or death due to the vaccine supplied through COVAX."
It is for the first time such a system is in place globally.
All of these vaccines are used under emergency-use listing, which means when they were initially used there still wasn't a lot of real-world data. So you cannot predict all the rare side-effects that could happen.
If you suffer an adverse event, there is a procedure where it has to be investigated by the local safety committee, the cause of the event has to be found out, it has to be certified that it's been due to a vaccine etc, and then people can apply for compensation.
WHO's 'no-fault compensation' allows recipients to claim relatively quickly without litigation.
Indemnity –
Vaccine manufacturers seek indemnity from governments to limit financial exposure on account of adverse side-effects from the vaccine.
The European Union, the UK, Latin America, Australia and the US all offer indemnity in some form to vaccine makers, whether under legislation or supply contracts.
16. National Monetisation Pipeline
Subject – Economy
Context – Finance Minister Nirmala Sitharaman will launch the National Monetisation Pipeline (NMP) tomorrow at New Delhi.
Concept –
The objective of the asset monetisation programme is to unlock the value of investment made in public assets which have not yielded appropriate or potential returns so far.
NMP comprises a four-year pipeline of the Central Government's brownfield infrastructure assets.
Besides providing visibility to investors, the NMP will also serve as a medium-term roadmap for the asset monetisation initiative of the government.
The pipeline has been prepared in consultation with Niti Aayog, the government thinktank.
The NMP is part of the FY22 Budget announcement.
Monetising operating public infrastructure assets is a very important financing option for new infrastructure construction.
Asset Monetisation dashboard will also be created for tracking the progress and to provide visibility to investors.
Some important measures in the direction of monetisation –

InvIT (Infrastructure Investment Trust) each sponsored by the National Highways Authority of India (NHAI) and Power Grid (PGCIL) that will attract international and domestic institutional investors.
Railways will monetise the assets of the Dedicated Freight Corridors for operations and maintenance, after commissioning.

Other core infrastructure assets that will be rolled out under the Asset Monetisation Programme are: NHAI operational toll roads; transmission assets of PGCIL; oil and gas pipelines of GAIL, IOCL and HPCL; AAI airports in Tier-II and -III cities; other railway infrastructure assets; warehousing assets of CPSEs (Central Public Sector Enterprises) such as Central Warehousing Corporation and NAFED; and sports stadiums.
17. Venture capital and Private Equity
Subject – Economy
Context – While investments into Indian start-ups by private equity and venture capital funds have hit an all-time high, the ticket size of the deals has also gone up significantly in the first eight months of 2021.
Concept –
Venture capital and private equity are two types of financial assistance that are used by companies in different stages.
Private Equity is a large investment in developed companies and venture capital is a small investment usually made in initial stages of development of a company.
Private equity funds refer to investments made by investors for investment purposes.
Whereas, venture capital refers to funding to those ventures that are backed by new entrepreneurs, have high risks, and who require money to shape their ideas.
Venture Capital
Venture capital is referred to funds invested by individuals or investors to start-ups or small companies aspiring to establish a fresh concept and new entrepreneur. All those new private companies who cannot raise their funds from the public sector may raise funds from the venture capital.
This type of investment indicates high risk but is supported by fresh and top qualified entrepreneurs. Venture Capital firms assist developing businesses in their initial stages before making it public.
It is a popular funding process and sometimes required to raise money for bank loans, capital markets, or other debt instruments. This type of investor is known as a Venture Capitalist, and the capital they provide is called equity capital.
Private Equity
Private equity can be defined as the capital investment, which is made by companies or investors in the private firms that are not a part of the stock exchange. These fund investments are made by the high-net-worth firms or individuals. These investors acquire private companies shares or earn authority of public companies to take them private and de-list from public stock exchanges.
Private Equity firms purchase an existing company and help them to develop and expand.
This entity has become an essential part of the financial services and is one of the attractive funding options.