Daily Prelims Notes 7 December 2021
December 7, 2021

Posted by:

OptimizeIAS Team

Category:

DPN

Daily Prelims Notes
7 December 2021
Table Of Contents
1. Plant-Based Chewing Gum that 'Traps' Coronavirus
Subject – Science and Tech
Context – Researchers have developed a chewing gum that they say can potentially reduce transmission of the SARS-CoV-2 coronavirus.
Concept –
Researchers have developed a chewing gum that they say can potentially reduce transmission of the SARS-CoV-2 coronavirus.
The chewing gum is laced with a plant-grown protein, which serves as a "trap" for the virus. This reduces viral load in saliva and potentially tamps down transmission.
When a person infected with SARS-CoV-2 sneezes, coughs or speaks, some of the virus can be expelled and reach others. The chewing gum targets the virus in the saliva, and does so by trapping it with the ACE2 protein.

The ACE2 protein in humans is where the coronavirus latches on to, in order to enter the cell.
2. La Nina and North-East monsoon
Subject – Geography
Context – Loss from northeast monsoon pegged at ₹11,916.3 crore
Concept –
What is La Nina?
La Niña ('little girl' in Spanish) and El Niño ('little boy') refer to the see-sawing of surface temperatures of the Pacific Ocean, which represents more than 50 per cent of the world's oceanic water.
When sea-surface temperatures (SSTs) go up beyond 27.5 degrees Celsius, it supports evaporation and cloud-building, triggering storms (cyclones or typhoons) and heavy rain.
During a La Nina, SSTs are elevated over the West Pacific.
When the SSTs cool, the exact reverse happens; it suppresses evaporation, cloud-building, storm formation and rain. This phase is called El Niño (SSTs are higher in the East Pacific), which has been associated with drought years in India, with exceptions.
What is the impact of La Niña on the North-East monsoon?
While a La Niña is known to enhance rainfall associated with the South-West monsoon, again with exceptions, it has correlated negatively with the North-East monsoon.
Meteorologists ascribe two reasons for this.

Low-pressure areas, depressions or cyclones form relatively north to their normal position during a La Nina year.
Two, instead of moving West-North-West towards the East Coast of India, they tend to recurve and move away, robbing the South Peninsula of its share of rainfall.
How is it that La Niña has fared differently this year?
Normally, a La Niña is a dampener on a concurrent North-East monsoon. But this logic may have been blown away by the rain-driving low-pressure areas/depressions in the Bay of Bengal/Arabian Sea so far.
So, is La Nina contributing to the excessive NE monsoon?
The Indian Ocean Dipole (IOD) or Indian Nino (it involves a periodic oscillation of SST between positive, negative and neutral) had gone from a slightly negative mode into neutral even as the North-East monsoon was establishing.
A negative IOD could have wrecked it irrespective of the Pacific mode, since warming of the East Indian Ocean could divert rain systems away from the Bay. Weather systems seek out the nearest warm water pool to thrive and prosper.
Given the neutral IOD phase, it is likely that the flows from upstream South China Sea/West Pacific were directed into the Bay, beefing up the North-East monsoon.
How long will its effect last?
These phenomena recur every three to five years and each cycle lasts nine months to a year or perhaps even more, manifesting in floods/drought across geographies.
Subject – Agriculture
Context – To address multi-pronged health issues such as obesity and under-nutrition, the United Nations General Assembly passed a resolution sponsored by India and supported by more than 70 countries, declaring 2023 as the International Year of Millets.
Concept –
To address multi-pronged health issues such as obesity and under-nutrition, the United Nations General Assembly passed a resolution sponsored by India and supported by more than 70 countries, declaring 2023 as the International Year of Millets.
Millets are often referred to as Superfood and its production can be seen as an approach for sustainable agriculture and a healthy world.
These are essential climate resilient staple food crops grown in dryland agriculture that has occupied 68 per cent of the area under cultivation and produced 44 per cent of food requirements.
Cultivating millets requires less water than rice, sugarcane and wheat, and will be suitable for small farmers.
India is the largest consumer and accounts for 38 per cent of global demand.
The three major millet crops currently grown in India are jowar (sorghum), bajra (pearl millet) and ragi (finger millet).
Along with that, India grows a rich array of bio-genetically diverse and indigenous varieties of "small millets" like kodo, kutki, chenna and sanwa.
Major producers include Rajasthan, Andhra Pradesh, Telangana, Karnataka, Tamil Nadu, Maharashtra, Gujarat and Haryana.
Government Initiatives to promote consumption of Millets –
The government included the cereals in the (Targeted) Public Distribution System under the sub-mission 'Nutri-cereals' in 2018.
Millets are also covered in the Price Support Scheme and the MSP of pearl and small millets range between ₹2,000 and ₹3,150 a quintal.
The Union Agriculture Ministry, in April 2018, declared millets as "Nutri-Cereals", considering their "high nutritive value" and also "anti-diabetic properties".
2018 was also observed as 'National Year of Millets".
4. Environment-Related Offences
Subject – Environment
Context – As told to Parliament (December 6, 2021): Cases of environment-related offences almost doubled in 2020
Concept –
The number of cases registered for environment-related offences increased to 61,767 in 2020 from 34,676 in 2019, according to Crime in India report 2020.
India supported a 'non-binding' Zero Emission Vehicles Transition Council (ZEVTC) declaration at the 26th Conference of Parties to the United Nations Framework Convention on Climate Change.

The declaration calls for working intensely towards accelerated proliferation and adoption of zero emission vehicles.

The Central Ground Water Authority was constituted under Section 3 (3) of the "Environment (Protection) Act,  1986"  for  the  purpose  of  regulation  and  control  of  groundwater development and management.
The Government of India is providing financial assistance to the identified water bodies under the Repair, Renovation and Restoration of Water Bodies component of the Pradhan MantriKrishiSinchayeeYojana — HarKhetKoPani.
Swachhharat Mission-Urban 2.0 launched October 1, 2021 has a major focus on making the cities garbage-free during the mission period.
To know about Environment-related offences, please refer September 2021 DPN.
5. Lateral Entry into the Civil Services
Subject – Governance
Context – The government has approved appointment of 38 candidates, including 10 joint secretaries, from the private sector through the lateral entry system
Concept –
Lateral entry means when personnel from the private sector are selected to an administrative post of the government despite them not being selected in or being part of a bureaucratic setup.
In 2018, the government decided to undertake lateral recruitment of joint secretaries to fulfil the twin purpose of bringing in domain expertise to the civil services and addressing the problem of shortage of IAS officers at the Centre
The lateral entry appointments are done on a contractual basis. Since it is not a permanent post like regular government jobs, it will dilute the monopoly of bureaucrats in the government departments.
The appointments are mainly made to the post of Director, Joint Secretary, and Deputy Secretary.
The maximum age limit for joint secretaries is 45 years and for director-level posts, it is 35 years.
6. Directorate of Revenue Intelligence (DRI)
Subject – Governance
Context – Bihar has again emerged as the state with the highest number of seizures of ganja (cannabis), according to the latest report on smuggling in India by the Directorate of Revenue Intelligence (DRI).
Concept –
The Directorate of Revenue Intelligence (DRI) is the premier intelligence and enforcement agency of the Government of India on anti-smuggling matters.
The Directorate is run by officers from the Central Board of Indirect Taxes and Customs (CBIC), Ministry of Finance, who are posted in its various Zonal Units as well as in Indian embassies abroad as part of the Customs Overseas Intelligence Network.
It is headed by a Director General of the rank of Special Secretary to the Government of India.
The Agency works to secure India's national and economic security by preventing the outright smuggling of contraband such as firearms, gold, narcotics, Fake Indian Currency notes, antiques, wildlife and environmental products.

Moreover, it also works to prevent the proliferation of black money, trade based money laundering and commercial frauds.

The DRI has also been designated as the lead agency for Anti-Smuggling National Coordination Centre (SCord).
Subject – Economy
Context – India also follows the Lesser Duty Rule (LDR) while pursuing anti-dumping measures.
Concept –
The Agreement on Implementation of Article VI of the General Agreement on Tariffs and Trade 1994 (the "AD Agreement") governs the application of anti-dumping measures by Members of the WTO.
Article 9 establishes the general principle that imposition of anti-dumping duties is optional, even if all the requirements for imposition have been met, and establishes the desirability of application a "lesser duty" rule
India also follows the Lesser Duty Rule (LDR) while pursuing anti-dumping measures.
Under this, authorities impose duties at a level lower than the margin of dumping if this level is adequate to remove injury.
The removal of lesser duty rule will help in checking undisciplined exporters.
Subject – IR
Context – The tension on the Russia-Ukraine border represents a major security crisis for the region, with the potential to snowball into a broader conflict.
Concept –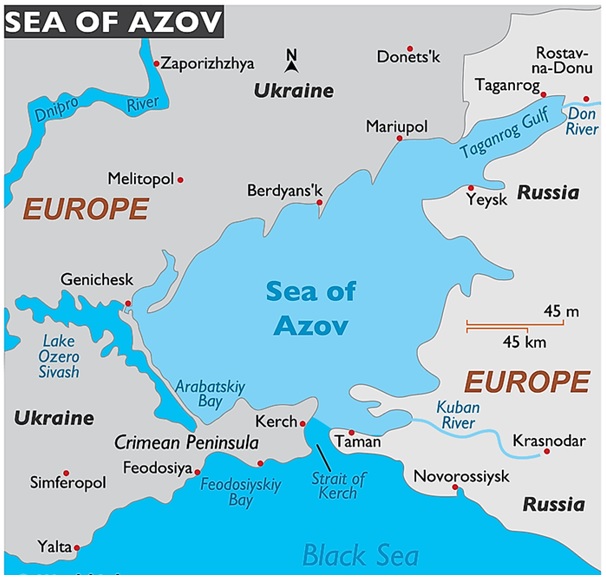 Countries bordering Black Sea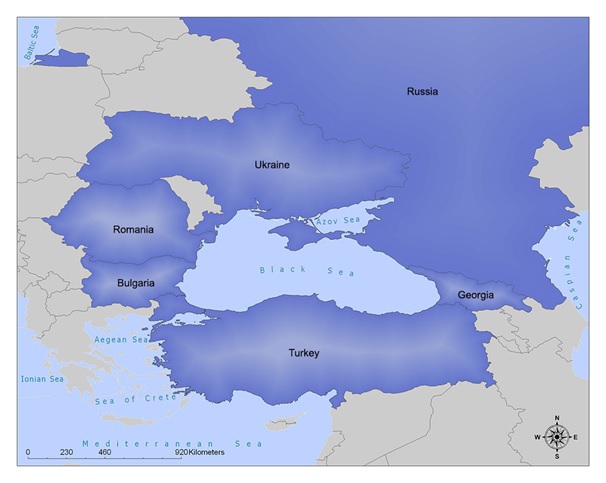 9. The Compensatory Afforestation Fund Management and Planning Authority (CAMPA)
Subject – Environment
Context – The Compensatory Afforestation Fund Management and Planning Authority (CAMPA) has so far disbursed ₹48,606 crore to 32 States
Concept –
Whenever forest land is diverted for non-forest purposes, it is mandatory under the Forest (Conservation) Act, 1980 that an equivalent area of non-forest land has to be taken up for compensatory afforestation.
In addition to this, funds for raising the forest are also to be imposed on whomsoever is undertaking the diversion. The land chosen for afforestation, if viable, must be in close proximity of reserved or protected forest for ease of management by forest department.
In 2002, the Supreme Court (SC) ordered that a Compensatory Afforestation Fund had to be created in which all the contributions towards compensatory afforestation and net present value of land had to be deposited. 
In April 2004, Ministry of Environment and Forests constituted Compensatory Afforestation Fund Management and Planning Authority (CAMPA) to overlook and manage the Compensatory Afforestation Fund (CAF) as directed by the SC. The authority was termed as the 'custodian' of the fund.
Further in 2009, the government ordered that State CAMPAs had to be set up to boost compensatory afforestation at state level and also manage Green India Fund.
Despite all these efforts, CAG report in 2013 revealed that the CAMPA funds remained unutilised. The report stated that between 2006 and 2012, CAF with ad hoc CAMPA grew from ₹ 1,200 crores to ₹ 23,607 crores.
Statutory backing
Compensatory Afforestation Fund Act, 2016 came into force from 2018. The Act established a National Compensatory Afforestation Fund under the Public Account of India and State Compensatory Afforestation Fund under the Public Account of each state.
The payments made for compensatory afforestation, net present value and others related to the project will be deposited in the fund.
The State Funds will receive 90% of the payments while National Fund will receive remaining 10%. These funds will be regulated by State and National CAMPA.
The Ministry also stressed that the fund had to be used for important needs such as Compensatory Afforestation, Catchment Area Treatment, Wildlife Management, Assisted Natural Regeneration, Forest Fire Prevention and Control Operations, Soil and Moisture Conservation Works in the forest, Improvement of Wildlife Habitat, Management of Biological Diversity and Biological Resources, Research in Forestry and Monitoring of CAMPA works and others.
10. Article 3 of the Constitution
Subject – Polity
Context – The demand has grown louder to carve out a separate state of 'Greater Tipraland' for the indigenous communities in Tripura under Article 2 and 3 of the Constitution.
Concept –
ARTICLE 2 : ADMISSION OR ESTABLISHMENT OF NEW STATES
Parliament may by law admit into the Union, or establish, new States on such terms and conditions as it thinks fit.
ARTICLE 3 : FORMATION OF NEW STATES AND ALTERATION OF AREAS, BOUNDARIES OR NAMES OF EXISTING STATES
Parliament may by law –
(a) form a new State by separation of territory from any State or by uniting two or more States or parts of States or by uniting any territory to a part of any State;
(b) increase the area of any State;
(c) diminish the area of any State;
(d) alter the boundaries of any State;
(e) alter the name of any State:
A Bill giving effect to any or all the changes stated above can be introduced in either House of the Parliament, only on the recommendation of the President.
If such a bill affects the boundary or name of a State, then the President, before introducing it in the Parliament, shall refer the Bill to the State Legislature concerned for its opinion, fixing a time limit within which an opinion may be expressed by the State Legislature. The President may extend the time limit so specified.
If the State Legislature fails to express an opinion within the stipulated time limit then it is deemed that it has expressed its views.
If it submits its views within the period so specified or extended, Parliament is not bound to accepts or act upon the views of the State Legislature.
Further, it is not necessary to make fresh reference to the State Legislature every time an amendment to the Bill is proposed and accepted.
The Bill is passed with simple majority.
However, in the case of Union Territories, it is not necessary to obtain the views of Legislatures of Union Territories before a Bill affecting their boundaries or names is introduced.
11. Section 43D (5) of the Unlawful Activities Prevention Act (UAPA)
Subject – Government Schemes
Context – Just two days before his death, Stan Swamy had moved the Bombay High Court challenging Section 43D (5) of the Unlawful Activities Prevention Act (UAPA) — a provision Swamy termed "illusory"
Concept –
The provision makes grant of bail virtually impossible under UAPA since it leaves little room of judicial reasoning.
In the case of Zahoor Ahmed Shah Watali, the Supreme Court in 2019 confirmed that courts must accept the state's case without examining its merits while granting bail.
In string of rulings, however, courts have taken an alternative reading of this provision, emphasising the right to a speedy trial and raising the bar for the state to book an individual under UAPA.
The UAPA, enacted in 1967, was strengthened by the Congress-led UPA government in 2008 and 2012.
The test for denying bail under the UAPA is that the court must be satisfied that a "prima facie" case exists against the accused.

In 2019, the SC defined prima facie narrowly to mean that the courts must not analyse evidence or circumstances but look at the "totality of the case" presented by the state.

Section 43D(5) reads: "Notwithstanding anything contained in the Code, no person accused of an offence punishable under Chapters IV and VI of this Act shall, if in custody, be released on bail or on his own bond unless the Public Prosecutor has been given an opportunity of being heard on the application for such release.

"Provided that such accused person shall not be released on bail or on his own bond if the Court, on a perusal of the case diary or the report made under section 173 of the Code is of the opinion that there are reasonable grounds for believing that the accusation against such person is prima facie true."
Law of Bail under UAPA
Both regular bail and bail by default like CrPC are available under UAPA with some alterations under section 43 D of UAPA.
The Regular Bail in UAPA can be granted by a competent magistrate under section 437 CrPC and by the high court or district and sessions court under section 439 of CrPC.
The provisions for default bail is also available under section 167(2) CrPC read with section 43D(2) of UAPA, after 30 days of police custody and 90 days of judicial custody, subjected to delay in filing of charge-sheet.
UAPA does not provide any specific conditions to be satisfied to grant bail.
Curious case of Section 43D(5)
It is only applicable to offences punishable under chapter IV and VI of the act i.e. offences related to terrorist acts and terrorist organizations.
It has a proviso which basically explains condition when bail shall be denied, i.e. if reasonable grounds exist for accusations to be prima-facie true and such decision shall be based on charge sheet or case diary.
The second part of proviso explains the burden over prosecution and the prosecution had to prove that reasonable grounds exist for accusations believed to be prima facie true.
Subject – Economy
Context – A recent RBI report has made a host of valuable suggestions to streamline digital lending while protecting borrowers
Concept –
Year
Committee
Mandate 
1988
RangarajanCommittee
Bank Computerisation
1991
Narasimham Committee
Financial System Reforms
1998
Narasimham Committee
Banking Sector

Reforms

1999
Madhav Rao Committee
Urban Cooperative Banks
2010
Malegam Committee
MFI sector
13. Limiting Antibiotics Use In Crops
Subject – Environment
Context – The registration committee (RC) under the Central Insecticides Board and Registration Committee (CIBRC) August 2021 approved the recommendation for phasing out the use of streptomycin and tetracycline, according to the availability of alternatives.
Concept –
The registration committee (RC) under the Central Insecticides Board and Registration Committee (CIBRC) August 2021 approved the recommendation for phasing out the use of streptomycin and tetracycline, according to the availability of alternatives.
Streptomycin is a critically important antimicrobial while tetracycline belongs to the class of highly important antimicrobials, according to the World Health Organization.
The decision comes amid concerns over antimicrobial resistance observed in various crops, particularly to streptomycin, which is used in the treatment of tuberculosis (TB) which now co exists with HIV infection, and to tetracycline antibiotics, which find application in treatment of various kind of bacterial infections.

CSE had also highlighted the role of streptomycin in treatment of previously treated TB patients, multidrug-resistant TB and some cases of TB meningitis (brain TB).

The RC further directed the Monitoring of Pesticide Residues at National Level (MPRNL) project to conduct studies on maximum residue limit (MRL) to generate data on major crops in which label claim for antibiotics is available.

The guideline also urged CIBRC to take up the matter related to fixation of MRL fixation with FSSAI.

The above developments follow prior developments made in May 2020, when the RC had accepted the recommendation that use of streptomycin + tetracycline should be completely banned with immediate effect on those crops where alternatives are available.
Where no alternatives are available, it will be used only on crops strictly following the label claim and should be phased out by the end of 2022. The diseases can also be managed by using integrated pest management and other practices.
In a subsequent meeting in February 2021, the RC had also noted that the use of streptomycin and tetracycline is approved only on eight crops so far — apple, bean, citrus, potato, tobacco, tomato, paddy and tea — against various diseases. But alternatives of streptomycin and tetracycline are very limited and available only for three crops.
Subject – Environment
Context – Kazhuveli notified as 16th bird sanctuary in Tamil Nadu
Concept –
The ecologically important Kazhuveli wetlands in Villupuram district is the 16th bird sanctuary in Tamil Nadu.
The area has adequate ecological, faunal, floral and geomorphological significance for the purpose of protecting, propagating and developing wildlife and its environment.
As many as 13 villages fall under the sanctuary. Kazhuveli is a wetland of international importance on the East Coast.
The sanctuary lies adjacent to the Bay of Bengal along the east coast.
The declaration was made in exercise of the power conferred in subsection (1) of section 18 of the Wildlife (Protection) Act, 1972.
Kazhuveli or Kaliveli wetland system is one of the largest waterfowl congregation sites in Tamil Nadu, and a well-known raptor roosting site for species like the Eastern Imperial Eagle, Greater Spotted Eagle, Red-necked Falcon and several harriers.
The Grey-tailed Tattler, a rare migratory wader, has been recorded only here and in Pulicat across the country.
Kazhuveli is unique as it falls in the Central Asian migratory path of birds and is home to the second-largest brackish water lake in South India.
Subject – Governance
Context – Wayanad completes e-­office project
Concept –
Wayanad has become the first district in the country to complete the e-office project in all revenue offices.
e-office is a web application that enables the government to automate the entire workflow of government departments.
16. Personal Recognisance (PR) Bond
Subject – Polity
Context – Assam editor facing sedition charge released on PR bond
Concept –
A Personal Recognizance Bond, better known as a "PR Bond", is granted by a court judge once the review of an individual's case and criminal history has been completed during a pretrial hearing.
In most cases where PR Bonds are granted, the judge has determined that individual does not pose a threat to the community, and has ties to the community that help the court decide whether or not he/she is a flight risk (e.g., employed, a student, a community leader, etc.).
The benefit of obtaining a PR Bond is that although a bail amount is set by a judge, the bonded party won't have to pay anything and is required to be present for all court appearances. Keep in mind that if the individual doesn't uphold their end of the personal recognizance bond (by missing court dates or leaving town), that person will have to pay the full bail amount and may be rearrested in the future.
3 Things to Know About PR Bonds
Delayed release from jail – The process of getting out of jail with a PR Bond is longer than with a bail bondsman. You must participate in an interview with a pretrial officer.
PR Bonds are granted exclusively by judges – Even if you have a lawyer to speak on your behalf, the only way to get a PR Bond is with the approval of a court judge.
Undisclosed additional costs – Although you don't have to pay the full bail amount once you've acquired a PR Bond, there may be several undisclosed costs associated with the conditions of the judge-approved bond such as court-ordered classes that must be paid for at your own expense.
How bail bonds work?
Bail vs Bond –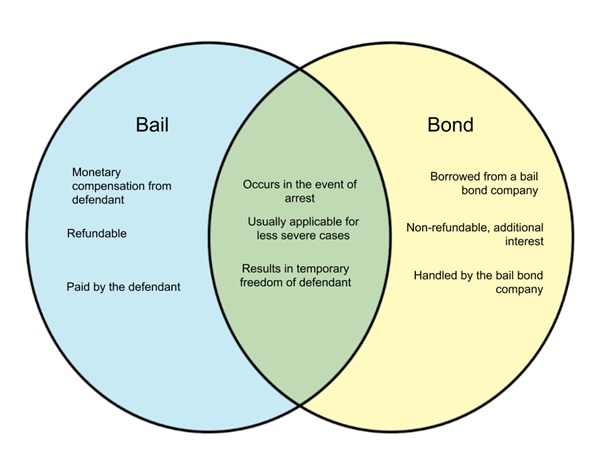 Subject – IR
Context – India would further "expand and deepen" ties with Bangladesh, Prime Minister Narendra Modi said on Monday, marking Maitri Divas that commemorates the day when India recognised Bangladesh as an independent country in 1971
Concept –
Maitri Divas commemorates the day when India recognised Bangladesh as an independent country in 1971.
The war to liberate Bangladesh began on December 3, 1971.
It ended with the signing of the Instrument of Surrender by Pakistani General A.A.K. Niazi on December 16.
Three days after the beginning of the war, the Indian Government recognised Bangladesh as an independent nation.
18. Bank for International Settlements (BIS)
Subject – Economy
Context – Omicron shows policymakers can't let guard down: BIS
Concept –
Established in 1930, the BIS is owned by 60 central banks, representing countries from around the world that together account for about 95% of world GDP.
Its head office is in Basel, Switzerland.
The Bank for International Settlements is often called the "central bank for central banks" because it provides banking services to institutions such as the European Central Bank and Federal Reserve.
Its mission is to serve central banks in their pursuit of monetary and financial stability, to foster international cooperation in those areas and to act as a bank for central banks.
The Basel Committee for Banking Supervision (BCBS), while technically separate from the BIS, is a closely associated international forum for financial regulation that is housed in the BIS' offices in Basel, Switzerland.

The BCBS is responsible for the Basel Accords, which recommend capital requirements and other banking regulations that are widely implemented by national governments.

The BIS also conducts research into economic issues and publishes reports.