How to improve Answer Writing in UPSC?
July 18, 2020

Posted by:

admin1

Category:

Mains

How do I improve my writing skills for the UPSC?
Seven steps to improve answer writing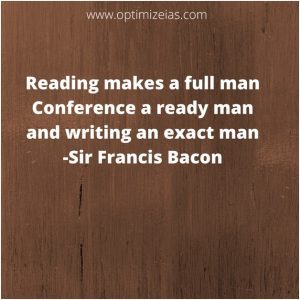 To me reading makes an average CSE aspirant, discussion a successful one and writing a topper of CSE.
There is no hard and fast rule for answer writing as "propagated" by many institutes. For that matter learning (reading, re-reading and memorising) the syllabus is very important before one enters the "territory" of the answer writing.
Let's start from the start, today most of the aspirants are from technical background particularly engineering. We are all well aware what kind of writing we do in our engineering college. Therefore from the point of view of a "technical graduate" who is often not so good in answer writing, learning and improving answer writing is of vital importance.
Seven Steps to improving answer writing in UPSC
Step 1:  Start covering core syllabus
Learn and memorise the core subjects- History (Ancient, medival, modern + culture), Geography+ Environment, Polity, SciTech, Economics (concepts), International Relation etc. Since this isn't an oral exam, read, re-read, mark by marker and then write in the form of short notes (Your first step of answer writing starts here)
If you are beginner and wondering where you begin, you may choose to follow LAQSHYA 2021 study plan. Every day in Daily Practice Sheet one mains question according to laqshya study plan is posted. This will help you to apply what you have read in the day.
Step 2: Follow daily newspaper.
Current affairs has become very important in mains.  You can read all the important article of the day from the links in the Daily Practice Sheet.  While reading make note of facts, Supreme Court Judgments and Committees and Commissions reports.  Here also Daily Practice Sheet will come to your rescue.
Step 3: Make a comprehensive note of the topic
For important topics you should make a note.  A good note will include what, why and how of the topic. Always prepare pro's and con's if it a government policy or schemes. If it is a problem the note should have causes and remedies.
Eg: Low child sex ratio. It is a social problem
Therefore notes should include
Present position
Causes for low child sex ratio
Governments measures to improve sex ratio
Why it has not succeeded?
What else can be done?
Now try to interlink steps 1, 2 and 3 .If you have done this your 50% battle is won.
Now comes the action part.
Step 4: Understanding the demand of the question is the key to write a good answer. Many fail to write a good answer because they fail to understand the demand of the question. Read the question carefully at least two times. Have an open mind while reading the question. Do not rush to answer. Take a note of the direction of the questions (This I will discuss in next blog)
Step 5: Answer writing
Start with very small intro of the question in-hand.( This you have learned in step 1  and step 2 )
Introduction can be the context (Current affairs), an interesting fact or definition. This depends question to question.
Write the main body with subheadings. This you have done in step 3.
Interlink the Paragraphs (it should be in sync) if you choose to write in paragraphs.
Use Self-made and self-devised block diagram during answers. In case of International relation and geography answers show a rough sketch of Map.
End the answer with Positive and Constructive conclusion (don't be critical in conclusion) . Give suggestions and remedies.
Always be constitutionally and legally correct.( (be it any answer Of GS-1,2,3 or 4, as Constitution has clearly mentioned everything from History, to wild life to International relation to Science to society to Economics. Answers should be in conformity to that). Remember the preamble while writing the answers.
Try to have multi –dimensional perspective in your answers.
Step 6: Review from others
This is very important .Get your answers reviewed from your peers and mentors. Peer review helps as it may not be possible to get all the answers reviewed by the teacher / mentor. Here you can make use of Daily Practice Sheet and discuss forum. Clicking on each question you get a chance to upload your answer on the website.
Step 7: Revise
This is the toughest part. Many write answers but never revise them. It would be a real wastage of time if you do not revise them. Revision is the key to retaining in CSE.
Remember the 4 R's
Read – Revise – Retain – Reproduce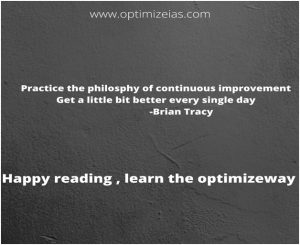 By Santosh Sir and Himanshu Sir