International Maritime Boundary Line (IMBL)
December 22, 2021

Posted by:

admin1

Category:

DPN Topics

International Maritime Boundary Line (IMBL)
Subject – IR
Context – Sri Lanka detains 13 more Indian fishermen
Concept –
A maritime boundary is a conceptual division of the Earth's water surface areas using physiographic or geopolitical criteria.
As such, it usually bounds areas of exclusive national rights over mineral and biological resources, encompassing maritime features, limits and zones.
Generally, a maritime boundary is delineated at a particular distance from a jurisdiction's coastline.
Although in some countries the term maritime boundary represents borders of a maritime nation that are recognized by the United Nations Convention on the Law of the Sea.
The terminology does not encompass lake or river boundaries, which are considered within the context of land boundaries.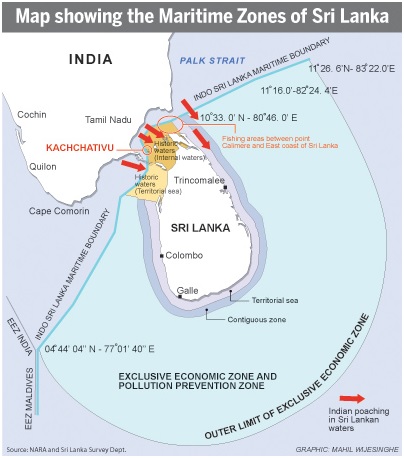 UNCLOS Maritime Zones