Daily Prelims Notes 15 December 2021
December 15, 2021

Posted by:

OptimizeIAS Team

Category:

DPN

Daily Prelims Notes
15 December 2021
Table Of Contents
Subject – Economy
Context – RBI unveils PCA framework for NBFCs effective Oct 2022
Concept –
The Reserve Bank of India (RBI) has decided to put in place a prompt corrective action (PCA) framework for troubled nonbanking finance companies to restore their financial health.

Until now, the RBI had imposed PCA only on banks.

The PCA framework for NBFCs comes into effect from October 1, 2022, based on their financial position on or after March 31, 2022.
The framework will apply to all deposit-taking NBFCs, excluding government companies, and all non-deposit taking NBFCs in the middle, upper and top layers.
The central bank will track three indicators —

capital to risk-weighted assets ratio (CRAR),
Tier I ratio and
net non-performing assets (NNPAs), including non-performing investments (NPIs).

In the case of core investment companies (CICs), the RBI will track adjusted net worth/aggregate risk weighted assets, leverage ratio and NNPAs, including NPIs.
A breach in any of the three risk thresholds under the above-mentioned indicators could result in invocation of PCA.
Based on the risk threshold, the RBI may prescribe mandatory corrective actions such as restriction on dividend distribution/remittance of profits, requiring promoters/shareholders to infuse equity and reduce leverage, and restriction on issue of guarantees or taking on other contingent liabilities on behalf of group companies (only for CICs).
Further, the central bank may also restrict branch expansion, impose curbs on capital expenditure other than for technological upgradation within board approved limits and restrict/ directly reduce variable operating costs.
Under discretionary corrective actions, the RBI may undertake resolution of NBFC by amalgamation, reconstruction, splitting; file insolvency application under the Insolvency and Bankruptcy Code and issue show-cause notice for cancellation of certificate of registration and winding up of the NBFC.
The RBI may also recommend to promoters/shareholders to bring in new management/ board; remove managerial persons under the RBI Act, as applicable; seek removal of director and/or appointment of another person as director in his place; supersede the board under the RBI Act and appoint an administrator, among others.
The central bank said the PCA framework for NBFCs will be reviewed after three years.
To know about PCA for Banks, please refer September 2021 DPN.
To know about PCA Revised Framework, please refer November 2021 DPN.
Subject – Economy
Context – The Finance Ministry has released guidelines for the implementation of the new central public sector enterprise (CPSE) policy, aimed at the privatisation, merger, closure or subsidiarisation of non-strategic CPSEs.
Concept –
The Finance Ministry has released guidelines for the implementation of the new central public sector enterprise (CPSE) policy, aimed at the privatisation, merger, closure or subsidiarisation of non-strategic CPSEs.
Under the norms, once the Union Cabinet or Cabinet Committee on Economic Affairs clears disinvestment or closure of a CPSE, it will be disinvested completely within seven months.
The Department of Public Enterprises (DPE) will identify CPSEs for closure or privatisation in non-strategic sector in consultation with administrative ministries or departments and seek approval from the CCEA.
The administrative ministry of the concerned CPSE will work out the details of any proposed closure, including details of budgetary support required for financing the closure of the CPSE and updating of records of the movable and immovable assets of the CPSE.
The DPE will then prepare a note based on the inputs of the administrative ministry and submit it to an inter-ministerial committee, which will then vet the proposal before final approval is sought from the finance minister.
Post the final approval by the finance minister, the norms envisage a timeline of two months for the process, including settlement statutory dues, payment to secured creditors, settlement of VRS for employees, and transfer of assets to a holding company.
The guidelines also state that any directors or even the CMDs of the selected CPSEs that do not cooperate may be removed from their roles and replaced by officials from the concerned ministry.
To know about Disinvestment and Strategic Disinvestment, please refer September 2021 DPN.
3. Tropical Savannah Ecosystems
Subject – Environment
Context – Climate mitigation should not come at cost of biodiversity conservation, warns tropical savanna ecologist
Concept –
A grassland ecosystem is a dry area of land dominated by grasses. Huge trees and shrubs are very rarely found in these regions, which is mainly because of the climatic conditions and other environmental factors, which do not withstand the plant's requirements.
Grasslands are also called transitional landscape.
These ecosystems are mainly found in regions, where there is a scarcity of water and not enough and regular rainfall to support the growth of plants and forests. The grassland ecosystem lies between the deserts and the forest ecosystems.
Savanna grasslands and temperate grasslands are some examples of grassland ecosystems. Grasslands of South America are known as pampas and central Eurasian grasslands are referred to as steppes and so on.
Tropical Grasslands
Savana climate is also known as Sudan climate. It is a transitional type of climate which can be found in the region between equatorial rainforests and hot deserts of the subtropics.
Tropical grasslands have dry and wet seasons that remain warm all the time. These regions are warm throughout the year, followed by dry and wet seasons.

A typical characteristic feature of Savanna climate is the extreme diurnal range of temperature.

Tropical Grasslands are the ones which receive 50 cm to 130 cm rain.

All the rainfall in the region is concentrated during the summer.

It is situated within the tropical latitudes on either side of the equator. It is well developed in Sudan, and hence the name, where there are distinct wet and dry seasons.
Trade-winds are the prevailing winds of the region which bring rainfall in the coastal areas. They are easterly winds – flow from east to west, hence the rainfall is maximum on the east coasts.
Also, the tropical grasslands contain quite short plants which makes it an excellent hunting ground.
The tropical grassland is a home for elephants, giraffes, lions, cheetahs, zebras, and other spectacular species.
Tropical Grasslands are:

East Africa- Savanna
Brazil- Campos
Venezuela- Llanos
Temperate Grasslands
These grasslands are similar to tropical grasslands, except for the climatic conditions. They have cold winters and warm summers with 25 cm and 75 cm. of annual rainfall. Shrublands are the best example of temperate grasslands.
Moreover, these grasslands suffer extreme climates. In the cold season, the temperature can reach up to 0 degrees Fahrenheit. While in the summer season it reaches up to 90 degrees in some areas.
The precipitation in these grasslands is mostly in the form of dew and snow.
Some vegetation that grows here are, cacti, sagebrush, perennial grasses, buffalo grass clovers, and wild indigos, etc.
Temperate Grasslands are:

Argentina- Pampas
America- Prairie
South Africa- Veld
Asia- Steppe
Australia- Down
Subject – Economy
Context – WPI inflation surges to 14.23% in Nov
Concept –
It is the most widely used inflation indicator in India.
Published by the Office of Economic Adviser, Ministry of Commerce and Industry.
All transactions at the first point of bulk sale in the domestic market are included.
Major criticism for this index is that the general public does not buy products at wholesale price.
The base year of All-India WPI has been revised from 2004-05 to 2011-12 in 2017.
WPI includes three components viz,

Manufactured products – 64.2%
Primary articles – 22.6%
Fuel and power – 13.1%
CPI vs. WPI
WPI, tracks inflation at the producer level and CPI captures changes in prices levels at the consumer level.
WPI does not capture changes in the prices of services, which CPI does.
Disinflation
Disinflation is a situation of decrease in the rate of inflation over successive time period. It is simply slowing of inflation.
Central banks will fight disinflation by expanding its monetary policy and lowering interest rates.
Deflation
Deflation is a decrease in general price levels throughout an economy.
Deflation, which is the opposite of inflation, is mainly caused by shifts in supply and demand.
Imported Inflation
When the general price level rises in a country because of the rise in prices of imported commodities, inflation is termed as imported.
Two key contributors to India's imports are: Crude Oil and Gold. Rise in prices of these two products lead to rise in the import bill of the country.

Fuel and power has 14.91% weightage in the Wholesale Price Index in India.

However, inflation may also rise due to the depreciation of the domestic currency, which pushes up the rupee cost of imported items.
Structural inflation
Structural inflation is the one prevailing in most developing countries.
The situation is due to the operation of the structural weakness (supply bottleneck, lack of infrastructure, etc.) existing in a developing economy.
Lack of adequate supply responses or production to increase in demand is the cause of structural inflation.
The Structuralist argues that the economies of developing countries like, Latin America and India are structurally underdeveloped as well as highly volatile due to the existence of weak institutions and imperfect working of markets.
Such economies face the problem of both shortages of supply, under utilisation of resources as well as excessive demand in some sectors.
For example

Under developed transportation sector will increase logistic cost and will result in overall increase in prices of commodities
Similarly, structural bottlenecks in agricultural sector such as APMCs, involvement of middlemen, imperfect price discovery leads to rise in food prices
Resource constraints (such as government Budget constrain) to finance infrastructure development.
Subject – Environment
Context – CMFRI's efforts to increase clam catch in Kerala's Vembanad lake yield results
Concept –
Villoritacyprinoides, the black clam, is found in the backwaters of Kerala, mainly in Vembanad backwaters.
It does not show sex reversal or hermaphroditism.
It spawns twice a year.
A change in salinity is the most important factor that triggers spawning, while temperature is not a factor.

The optimum salinity for spawning is about 10–12 ppt.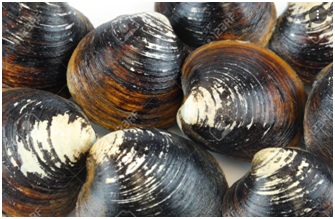 To know about Vembanad lake, please refer November 2021 DPN.
6. India's Sugar Export Subsidies
Subject – Economy
Context – WTO dispute panel rules against India's sugar export subsidies
Concept –
A World Trade Organisation (WTO) panel has ruled against India's sugar export subsidy and domestic support to sugarcane growers in a dispute filed by Australia, Brazil and Guatemala. India has said that it will appeal against the verdict.
Australia, Brazil and Guatemala had challenged some of India's policy measures in the sugar sector at the WTO dispute panel in 2019. The countries complained that domestic support provided by India to sugarcane producers was in excess of the limit allowed by the WTO and India provides prohibited export subsidies to sugar mills.
In its report, the panel observed that for five consecutive sugar seasons, from 2014-15 to 2018-19, India provided non-exempt product-specific domestic support to sugarcane producers in excess of the permitted level of 10 per cent of the total value of sugarcane production.

As a result, the panel found that India was acting inconsistently with its obligations under the Agreement on Agriculture (AoA).
To know about Agreement on Agriculture at WTO, please refer September 2021 DPN.
7. Logistics Performance Index
Subject – Economy
Context – The laying of the foundation stone at the Jewar Airport which the Prime Minister described as the "logistics gateway to North India" is amuch-needed milestone in India's push to augment and enhance its logistics infrastructure.
Concept –
The Logistics Performance Index (LPI), developed by the World Bank Group, is an interactive benchmarking tool created to help countries identify the challenges and opportunities they face in their performance on trade logistics and what they can do to improve their performance.
The logistics performance (LPI) is the weighted average of the country's scores on the six key dimensions:

Efficiency of the clearance process (i.e., speed, simplicity and predictability of formalities) by border control agencies, including customs.
Quality of trade and transport related infrastructure (e.g., ports, railroads, roads, information technology).
Ease of arranging competitively priced shipments.
Competence and quality of logistics services (e.g., transport operators, customs brokers).
Ability to track and trace consignments.
Timeliness of shipments in reaching destinations within the scheduled or expected delivery time.
Logistics Ease Across Different States (LEADS) Report (Index) 2021
Released by Ministry of Commerce and Industry.
The LEADS report is aimed at gauging the logistics performance of states and Union Territories (UT) and identifying areas where they can improve logistics performance.
It was launched in 2018.
States are ranked based on quality and capacity of key infrastructure such as road, rail and warehousing as well as on operational ease of logistics including security of cargo, speed of terminal services and regulatory approvals.
The report is structured along the three dimensions which collectively influence logistics ease- Infrastructure, Services, and Operating and Regulatory Environment which are further categorised into 17 parameters.
Subject – IR
Context – Lake Chad not shrinking, but climate is fuelling terror groups: report
Concept –
Lake Chad is a historically large, shallow, endorheic lake in Central Africa, which has varied in size over the centuries.
According to the Global Resource Information Database of the United Nations Environment Programme, it shrank by as much as 95% from about 1963 to 1998.

The United Nations has term the Lake Chad crisis as "one of the worst in the world".

Lake Chad is economically important, providing water to more than 30 million people living in the four countries surrounding it (Chad, Cameroon, Niger, and Nigeria) on the central part of the Sahel.
It is the largest lake in the Chad Basin.

This is the second-largest lake in Africa (after Lake Victoria).

The freshwater lake is located in the Sahelian zone of West-central Africa.Despite high levels of evaporation, the lake is freshwater.
The Chari River, fed by its tributary the Logone, provides over 90% of the lake's water, with a small amount coming from the Yobe River in Nigeria/Niger.
The Lake Chad basin comprises biosphere reserves, World Heritage and Ramsar sites as well as wetlands of international conservation importance.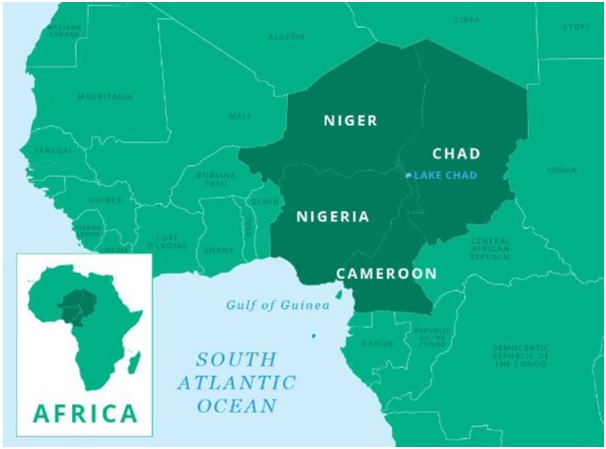 Subject – IR
Context – South Korea: End to Korean War agreed to in principle
Concept –
The Korean War lasted from 1950 to 1953.
North and South Korea have technically been at war ever since – backed by China and the US respectively – and locked in a tense relationship.
The war began with an incursion across the 38th parallel, the boundary between North and South Korea, by 75,000 troops from the Communist North in June 1950.
American troops supporting the South joined the war in the following months and the North Koreans, supported by China and the USSR, were pushed back.
A bloody stalemate ensued and an armistice was signed between the US and North Korea in July 1953.
Subject – Economy
Context – Supreme Court approves widening of three Char Dham highways
Concept –
It aims to connect four Hindu holy towns of Yamunotri, Gangotri, Kedarnath, and Badrinath in Uttarakhand and is a 900-KMS long project.
It will widen almost 900 km of highways connecting the pilgrimage sites and the Tanakpur-Pithoragarh stretch of National Highway (NH) 125, a part of the Kailash MansarovarYatra route.
The project is also deemed strategically important in the backdrop of the recent India-China military standoff at LAC.
Implementing Agencies: Uttarakhand State Public Works Department (PWD), Border Roads Organisation (BRO) and the National Highway & Infrastructure Development Corporation Limited (NHIDCL).

NHIDCL is a fully owned company of the Ministry of Road Transport & Highways.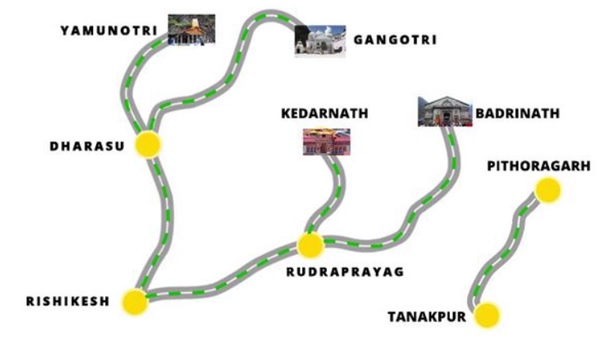 To know about Char Dham Yatra, please refer September 2021 DPN.
11. S-gene Target Failure (SGTF) Test
Subject – Science and Tech
Context – Union health ministry said the Omicron variant will be identified only through genome sequencing and through S-gene target failure,
Concept –
The World Health Organization has said the S gene is not present in the Omicron variant. This is the result of the multiple mutations that the variant has undergone and is a marker to identify the variant.
RT-PCR tests in India, as of now, only focus on the E, N and Rd Rp genes and the S test was not required.
S gene drop detecting kits can be used for early detection of Omicron. This way, Omicron can be detected even before genome sequencing. This is known as a proxy test.
SGTF was defined as non-detection of the S-gene target among samples that tested positive (cycle threshold <37) for both the N-gene and ORF1ab gene targets.