Daily Prelims Notes 3 December 2021
December 3, 2021

Posted by:

OptimizeIAS Team

Category:

DPN

Daily Prelims Notes
3 December 2021
Table Of Contents
1. Pradhan Mantri Gramin Digital Saksharta Abhiyan (PMGDISHA)
Subject – Government Schemes
Context – Digital literacy index in T.N. already high: Union Minister
Concept –
The Pradhan Mantri Gramin Digital Saksharta Abhiyan (PMGDISHA) being initiated under Digital India Programme would cover 6 crore households in rural areas to make them digitally literate.
The scheme to make six crore persons in rural areas, across States/UTs, digitally literate, reaching to around 40% of rural households by covering one member from every eligible household till 31st March, 2020.
The Scheme aims to bridge the digital divide, specifically targeting the rural population including the marginalised sections of society like Scheduled Castes (SC) / Scheduled Tribes (ST), Minorities, Below Poverty Line (BPL), women and differently-abled persons and minorities.
Earlier, the Government had implemented the National Digital Literacy Mission or the Digital Saksharta Abhiyan (DISHA) or National Digital Literacy Mission (NDLM) to impart IT training to 52.5 lakh persons, including Anganwadi and ASHA workers and authorised ration dealers in all the States/UTs across the country
The non-IT literate citizens are trained to become IT literate so as to enable them to actively and effectively participate in the democratic and developmental process and also enhance their livelihood.
Eligibility
The Scheme is applicable only for rural areas of the country.
Eligible Household: A household is defined as a unit comprising of Head of family, spouse, children and parents. All such households where none of the family member is digitally literate will be considered as eligible household under the Scheme.
Entry criteria

The beneficiary should be Digitally Illiterate
Only one person per eligible household would be considered for training
Age Group: 14 – 60 years

Priority would be given to

Non-smartphone users, Antyodaya households, college drop-outs, Participants of the adult literacy mission
Digitally illiterate school students from class 9th to 12th, provided facility of Computer/ICT Training is not available in their schools

Preference would be given to SC, ST, BPL, women, differently-abled persons and minorities
The identification of the beneficiaries would be carried out by CSC-SPV in active collaboration with DeGS, Gram Panchayats, and Block Development Officers. The list of such beneficiaries would be made available on the scheme portal.
Implementation
The implementation of the Scheme would be carried out under the overall supervision of Ministry of Electronics and IT in active collaboration with States/UTs through their designated State Implementing Agencies, District e-Governance Society (DeGS), etc.
Training process
The duration of the training program is for 20 hours which has to be completed in a minimum of 10 days and maximum of 30 days.
2. Persistent inflation will hurt growth
Subject – Economy
Context – GDP growth for the second quarter of the current fiscal has come in at 8.4 per cent, up from a contraction of 7.4 per cent in Q2 of 2020.
Concept –
The inflation rate, officially measured as headline Consumer Price Index – Combined, or CPI-C, (base 2012), comprising food, fuel and services, has been continuously above the average of 4 per cent since October 2019. T
his exceeds the target upper ceiling mandated in the Flexible Inflation Targeting (FIT) framework in force for the period March 31, 2021 through March 31, 2026.
We exclude food and fuel inflation (as these are sensitive to exogenous factors) from the headline retail inflation to arrive at what is called core inflation to gauge the persistence of inflation.
To know more about inflation, please refer August 2021 DPN.
To know about Headline Inflation vs Core Inflation, please refer November 2021 DPN.
Subject – Geography
Context – With India's largest coal mining project slated to come up in West Bengal, approximately 21,000 people will need to be relocated and rehabilitated.
Concept –
Deucha Panchami coal mine or Deaucha Panchami coal block is a coal mine situated in Deucha and Panchamati area under Mohamad bazar community Development Block of Birbhum district, West Bengal, India.
This coal mine or block belongs to Birbhum coalfield area.
There are about 2102 million tonnes of coal reserves in Deucha Panchami coal block.
This coal mine is the largest coal mine or coal block in Asia, due to the amount of coal reserves. It is the newest coal mine in West Bengal.

It is the second largest coal mine in the world.

In accordance with the provisions of Coal Block Allocation Rules, 2017, made under the Mines and Minerals (Development and Regulations) Act, 1957, the WBPDCL has been allocated the Deocha Pachami Dewanganj – Harinsingha coal block.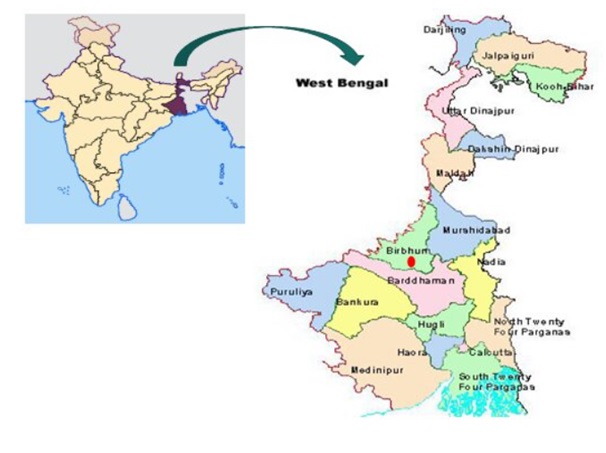 4. Perform Achieve and Trade (PAT) Scheme
Subject – Government Schemes
Context – A key scheme introduced in 2008 by the Indian government to improve energy efficiency in Indian industries and consequently reduce greenhouse gas emissions is not effective, according to a recent report by New Delhi-based non-profit Centre for Science and Environment (CSE).
Concept –
Perform Achieve and Trade (PAT) scheme is a flagship programme of Bureau of Energy Efficiency under the National Mission for Enhanced Energy Efficiency (NMEEE)
The Government of India released the National Action Plan on Climate Change (NAPCC) in 2008 to check the increasing energy consumption of industries and related carbon emissions.
There were eight national missions under the NAPCC. One of them was the National Mission for Enhanced Energy Efficiency (NMEEE).
The Union Ministry of Power and Bureau of Energy Efficiency were entrusted with the task of preparing the implementation plan for the NMEEE.
'Perform, Achieve and Trade' (PAT) is a competitive mechanism under NMEEE for reducing energy use in large industries.
The government shortlists industries and restricts the amount of energy they can consume and defines a time limit of three years by when this restriction should be met as part of PAT scheme.
These three years of time are called one PAT cycle. The industries are chosen after in-depth, sector-wise analysis by the government.
Industries that participate in this scheme are called designated consumers (DC).
The energy savings achieved by notified industries is converted into tradable instruments called Energy Saving Certificates (ESCerts). The ESCerts after issuance by Bureau of Energy Efficiency are traded at Power Exchanges – Indian Energy Exchange and Power Exchange India.
Those that overachieve their targets are issued energy savings certificates (ESCerts) that can be traded with industries that have not achieved their targets.
Non-achievers have to buy the ESCerts after the three years for compliance. Announcements for six cycles since 2012 have been made so far.
PAT scheme covered about 13 energy-intensive sectors. Sectors included are thermal power plants (TPP), cement, aluminium, iron and steel, pulp and paper, fertiliser, chlor-alkali, petroleum refineries, petrochemicals, distribution companies, railways, textile and commercial buildings (hotels and airports).
The industrial sector consumes the most energy in India — accounting for 43 per cent of overall consumption — making it the major contributor to the country's energy and environmental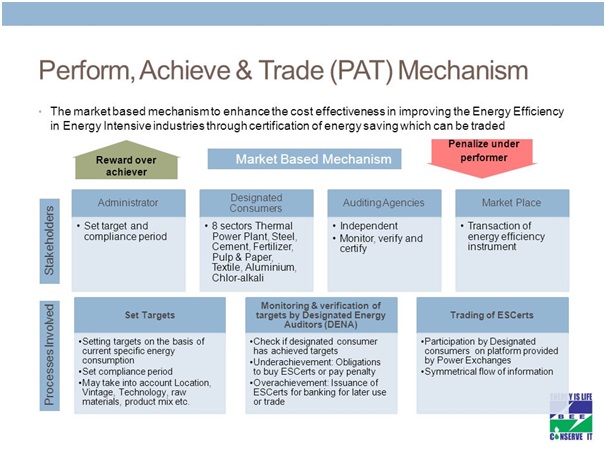 About BEE:
Set up on 1st March 2002 by Government of India.
Under the provision of the Energy Conservation Act, 2001.
It is a statutory body under the Ministry of Power.
Mission – To assist in developing policies and strategies with a thrust on self-regulation and market principles with the primary objective of reducing the energy intensity of the Indian economy within the overall framework of the Energy Conservation Act, 2001.
This can be achieved with the active participation of all stakeholders, resulting in accelerated and sustained adoption of energy efficiency in all sectors.
Subject – Science and Tech
Context – Indonesia's recent approval for emergency use of the first protein-based vaccine developed by Novavax is welcome news
Concept –
Unlike the never-used-before platforms of the mRNA and viral vector vaccines, recombinant protein-based technology is time-tested and widely used for many viral diseases. Protein-based vaccines, while slow to develop, are more stable at higher temperatures, easy to scale up, highly cost-effective, safe, and efficacious.
The first protein-based vaccines relied on natural sources of antigens. In this regard, the first hepatitis B vaccine is unique in using a human source (plasma) for the vaccine antigen.
Subunit Vaccines
Rather than injecting a whole pathogen to trigger an immune response, subunit vaccines (sometimes called acellular vaccines) contain purified pieces of it, which have been specially selected for their ability to stimulate immune cells.
Because these fragments are incapable of causing disease, subunit vaccines are considered very safe.
There are several types:

Protein subunit vaccines contain specific isolated proteins from viral or bacterial pathogens;
Polysaccharide vaccines contain chains of sugar molecules (polysaccharides) found in the cell walls of some bacteria;
Conjugate subunit vaccines bind a polysaccharide chain to a carrier protein to try and boost the immune response.

Only protein subunit vaccines are being developed against the virus that causes COVID-19.
Subject – Governance
Context – TN directs Departments to adopt DigiLocker
Concept –
DigiLocker, a flagship initiative of the Union Ministry of Electronics and Information Technology (MeitY) under the Digital India Programme, is a platform to access the documents and certificates issued by an authority and digitally verify the same, thus eliminating the use of physical documents.
DigiLocker is a secure cloud based platform for storage, sharing and verification of documents & certificates.
This is government's effort to create an electronic version of documents, which can be easily verified and stored in printable format.
The users can store their documents such as insurance, medical reports, PAN card, passport, marriage certificate, school certificate and other documents in the digital format.
The locker can be accessed by individuals, using their mobile number.
Technology companies such as Google and Dropbox offer storage space for users to store documents.
Apart from e-documents, DigiLocker can store a Uniform Resource Identifier (URI) link of e-documents issued by various issuer departments.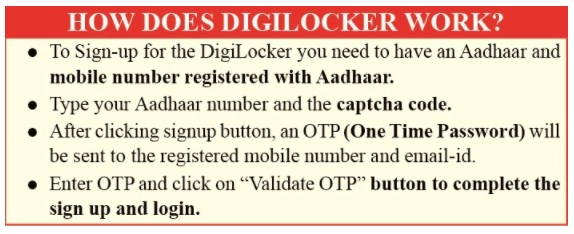 Subject – Governance
Context – ADB approves $500-million loan to improve quality of school education
Concept –
In a significant announcement for strengthening School Education as envisioned under National Education Policy 2020, Union Budget 2021-22 announced that more than 15,000 schools will be qualitatively strengthened to include all components of the National Education Policy 2020. These will emerge as exemplar schools in their regions, handholding and mentoring other schools to achieve the ideals of the Policy.
Under this initiative one primary and one elementary school in each block and one secondary and one senior secondary school in each district will be developed as schools of excellence that are strengthened, empowered and capacitated to provide – a safe and stimulating learning environment where a wide range of learning experiences are offered, and where good physical infrastructure and appropriate resources conducive to learning are available to all students.
Few Kendriya Vidyalayas and Navodaya Vidyalays will also be developed as exemplars for showcasing implementation of NEP 2020 and emerging as schools of excellence.
Beneficiaries and Benefits of Exemplar Schools
These schools will focus on cognitive development, building character and creating holistic and well-rounded individuals equipped with 21st century skills.
These schools will help showcase the implementation of the NEP and emerge as exemplars and schools of excellence in their respective regions.
Pedagogy adopted in these schools will be more experiential, holistic, integrated, real life situations based, inquiry-driven, discovery-oriented, learner-centered, discussion-based, flexible, and, enjoyable.
Focus on learning outcomes of every child in every grade – Assessment of Quantitative, Verbal & Logical Reasoning Skills.
Introduction of Child tracking, Holistic progress Card etc.
Convergence with existing schemes and line Ministries.
8. Integrated Scheme for School Education (Samagra Shiksha)
Subject – Governance
Context – ADB approves $500-million loan to improve quality of school education
Concept –
It is an integrated scheme for school education covering the entire gamut from pre-school to class XII.
It aims to deliver inclusive, equitable, and affordable school education.
It subsumes the three Schemes of Sarva Shiksha Abhiyan (SSA), Rashtriya Madhyamik Shiksha Abhiyan (RMSA) and Teacher Education (TE).
The scheme covers 1.16 million schools, over 156 million students and 5.7 million Teachers of Govt. and Aided schools (from pre-primary to senior secondary level).
It is being implemented as a centrally sponsored scheme. It involves a 60:40 split in funding between the Centre and most States. It was launched by the Ministry of Education in 2018.
Subject – Geography
Context – Rajya Sabha passes Dam Safety Bill after four-­hour discussion
Concept –
The Bill provides for the surveillance, inspection, operation, and maintenance of all specified dams across the country. These are dams with height more than 15 metres, or height between 10 metres to 15 metres with certain design and structural conditions.
It constitutes two national bodies: the National Committee on Dam Safety, whose functions include evolving policies and recommending regulations regarding dam safety standards; and the National Dam Safety Authority, whose functions include implementing policies of the National Committee, providing technical assistance to State Dam Safety Organisations (SDSOs), and resolving matters between SDSOs of states or between a SDSO and any dam owner in that state.
It also constitutes two state bodies: State Committee on Dam Safety, and State Dam Safety Organisation. These bodies will be responsible for the surveillance, inspection, and monitoring the operation and maintenance of dams within their jurisdiction.
Functions of the national bodies and the State Committees on Dam Safety have been provided in Schedules to the Bill. These Schedules can be amended by a government notification.
An offence under the Bill can lead to imprisonment of up to two years, or a fine, or both.
Subject – Agriculture
Context – November 26, 2021 was celebrated in Anand, Gujarat as the 100th birth anniversary of Verghese Kurien, the leader of India's 'white revolution', which increased the incomes and the wealth of millions of cattle­-owning small farmers in India, many of them women.
Concept –
Operation Flood, launched on 13 January 1970, was the world's largest dairy development program and a landmark project of India's National Dairy Development Board (NDDB).

In July 1970 with technical assistance from the United Nations Development Programme (UNDP) and the Food and Agriculture Organisation (FAO), the programme was launched as Operation Flood (OF).

It transformed India from a milk-deficient nation into the world's largest milk producer, surpassing the United States of America in 1998 with about 22.29 percent of global output in 2018.
Within 30 years, it doubled the milk available per person in India and made dairy farming India's largest self-sustainable rural employment generator.
The process has since been termed as the "White Revolution".
If there was one technological breakthrough that revolutionized India's organized dairy industry, it was the making of skim milk powder out of buffalo milk.
The Anand Pattern Experiment at Amul, a dairy co-operative, was the engine behind the success of the program.
Dr Verghese Kurien, the chairman and founder of Amul, was named the Chairman of NDDB by Prime Minister Lal Bahadur Shastri.

Dr Verghese Kurien is known as the father of the White Revolution in India.
Under him many important institutions were established like the Gujarat Cooperative Milk Marketing Federation Ltd and the National Dairy Development Board (NDDB).

The White Revolution was started by the NDDB in the 1970s and the bedrock of the revolution has been the village milk producers' cooperatives.
Currently, India is the world's largest milk producer, with 22% of global production.
National Dairy Development Board (NDDB)
The National Dairy Development Board (NDDB) is a statutory body set up by an Act of Parliament of India.
It is under the jurisdiction of Ministry of Fisheries, Animal Husbandry and Dairying, Government of India.
The main office is in Anand, Gujarat with regional offices throughout the country.
The Board was created to finance, support and support producer-owned and controlled organisations. Its programmes and activities seek to strengthen farmer cooperatives and support national policies that are favourable to the growth of such institutions.
Cooperative principles and cooperative strategies are fundamental to the board's efforts.
It was founded by Dr. Verghese Kurien.
The National Dairy Development Board was created in 1965, fulfilling the desire of the then prime minister of India — the late Lal Bahadur Shastri to extend the success of the Kaira Cooperative Milk Producers' Union (Amul) to other parts of India.
Subject – History
Context – The 1817 Paika rebellion of Odisha could not be called the first war of Independence, but considering it as a beginning of a popular uprising against the British, it would be included as a case study in the Class 8 National Council of Educational Research and Training (NCERT) history textbook, the Union Culture Minister said.
Concept –
Pre-dating what has been popularly regarded as the first war of independence in 1857, the Paika Bidroha (Paika Rebellion) of 1817 in Odisha briefly shook the foundations of British rule in the eastern part of India.
Paikas were essentially the peasant militias of the Gajapati rulers of Odisha who rendered military service to the king during times of war while taking up cultivation during times of peace.
Till 1803, Odisha was under Maratha rule, however after the second Anglo-Maratha War, the Marathas were forced to cede most of their territory in Odisha to the British East India Company.
Establishment of British rule in Odisha was followed by a policy of repression against the Paikas. They lost their traditional position in the society and their lands were taken away.
In addition to losing their estates, the Paikas were also heavily exploited by the revenue collectors under the British.
Paikas under the leadership of Baxi Jagabandhu, the hereditary chief of the militia army of the Gajapati King of Khurda (a kingdom near Puri), rose in rebellion in March 1817, taking support of tribals and other sections of society.
The Paikas attacked British symbols of power, setting ablaze police stations, administrative offices and the treasury during their march towards Khurda.
The Paikas were supported by the rajas, zamindars, village heads and ordinary peasants. The rebellion quickly spread to different parts of the province.
British were initially taken aback and then tried to regain lost ground but faced stiff resistance from the rebelling Paikas. However, the Paikas were eventually defeated by the British.
The Paikas retreated into the thick jungles of Odisha and carried out guerrilla warfare for several years. After successive defeats, the Paika leader, Bakshi Jagabandhu, surrendered to the British in 1825 and lived as a prisoner in Cuttack till his death in 1829.
12. Smart Cities Mission (SCM)
Subject – Governance
Context – The deadline for completing projects under the Smart Cities Mission (SCM) was extended for all 100 participating cities to June 2023 due to the delays caused by COVID¬19 and based on a NITI Aayog recommendation in August, according to Housing and Urban Affairs Ministry sources.
Concept –
Smart Cities Mission was launched by the Hon' Prime Minister on 25 June, 2015.
The main objective of the Mission is to promote cities that provide core infrastructure, clean and sustainable environment and give a decent quality of life to their citizens through the application of 'smart solutions'.
It is under the Ministry of Housing and Urban Affairs.
The Mission aims to drive economic growth and improve quality of life through comprehensive work on social, economic, physical and institutional pillars of the city.
The focus is on sustainable and inclusive development by creation of replicable models which act as lighthouses to other aspiring cities. 100 cities have been selected to be developed as Smart Cities through a two-stage competition.
The Mission is operated as a Centrally Sponsored Scheme.

Central Government will give financial support to the extent of Rs. 48,000 crores over 5 years i.e. on an average Rs.100 crore per city per year.
An equal amount on a matching basis is to be provided by the State/ULB.
Additional resources are to be raised through convergence, from ULBs' own funds, grants under Finance Commission, innovative finance mechanisms such as Municipal Bonds, other government programs and borrowings.

Emphasis has been given on the participation of private sector through Public Private Partnerships (PPP)
There is no standard definition or template of a smart city.
In the context of our country, the six fundamental principles on which the concept of Smart Cities is based are:
Strategy:

Pan-city initiative in which at least one Smart Solution is applied city-wide.
Develop areas step-by-step with the help of these three models:

Retrofitting
Redevelopment
Greenfield

Coverage and Duration: The Mission covers 100 cities for the duration of five years starting from the financial year (FY) 2015-16 to 2019-20.
13. Office of the United Nations High Commissioner for Human Rights (OHCHR)
Subject – IR
Context – The Government on Thursday took strong exception to the UN Human Rights agency's criticism of the arrest of Kashmiri activist Khurram Parvez, accusing the Geneva-based Office of the High Commissioner of Human Rights (OHCHR) of "bias" for referring banned terror organisations in Jammu and Kashmir as "armed groups".
Concept –
The Office of the United Nations High Commissioner for Human Rights, commonly known as the Office of the High Commissioner for Human Rights (OHCHR) or the United Nations Human Rights Office, is a department of the Secretariat of the United Nations that works to promote and protect human rights that are guaranteed under international law and stipulated in the Universal Declaration of Human Rights of 1948.
The office was established by the United Nations General Assembly on 20 December 1993in the wake of the 1993 World Conference on Human Rights.
The office is headed by the High Commissioner for Human Rights, who co-ordinates human rights activities throughout the United Nations System and acts as the secretariat of the Human Rights Council in Geneva, Switzerland.
It is an ex officio member of the Committee of the United Nations Development Group.
The mandate of OHCHR derives from Articles 1, 13 and 55 of the Charter of the United Nations, the Vienna Declaration and Programme of Action and General Assembly 48/141 of 20 December 1993, by which the Assembly established the post of United Nations High Commissioner for Human Rights.
United Nations Human Rights Council
The Human Rights Council is an inter-governmental body within the United Nations system responsible for strengthening the promotion and protection of human rights around the world.
The Council was created by the United Nations General Assembly in 2006. It replaced the former United Nations Commission on Human Rights.
The Office of the High Commissioner for Human Rights (OHCHR) serves as the Secretariat of the Human Rights Council.
OHCHR is headquartered in Geneva, Switzerland.
It is made up of 47 United Nations Member States which are elected by the UN General Assembly (UNGA).