Daily Prelims Notes 4 December 2021
December 4, 2021

Posted by:

admin1

Category:

DPN

Daily Prelims Notes
4 December 2021
Table Of Contents
Subject – History
Context – Tribal communities, workers, peasants, students and the common people braved imprisonment or bullets and fought for the dream of a freedom that would ensure justice and equality. The Constitution was and remains the culmination of that struggle.
Concept –
It is a violent clash between the native Adivasi population of the Andaman Islands and the British and the convicts deported to the Penal Colony in the Andaman Islands after 1857.
In April 1859, a batch of Indian prisoners had escaped the Penal Settlement and wanted to hide in the habitat of the Adivasis. All but one of the convicts was killed, as they had been clearing the forest for creating British settlements.
A month later, in May 1859, the Adivasis decided to attack the British establishment; but Dudhnath Tiwari, convict no. 276, who they had not killed, betrayed them and reported the plot to the British.
As a result, 1,500 tribal men faced the bullets fired from the navy schooner Charlotte.
2. How MPs' questions are allowed and disallowed in parliament?
Subject – Polity
Context – On Tuesday, The Indian Express reported how a question by Congress MP K C Venugopal in Rajya Sabha, scheduled to be answered on December 2, was removed from the list of finally admitted questions.
Concept –
In both Houses, elected members enjoy the right to seek information from various ministries and departments in the form of starred questions, unstarred questions, short notice questions and questions to private members.
Usually, MPs' questions form a long list, which then go through a rigorous process of clearance.
The admissibility of questions in Rajya Sabha is governed by Rules 47-50 of the Rules of Procedure and Conduct of Business in the Council of States.

Once a question that fulfils the conditions of admissibility is received, the Secretariat sends it to the ministry concerned.
Once the facts are received from the ministry, the question is further examined for admissibility.
A final list of questions is circulated to ministers, on the basis of which they frame their answers.

In Lok Sabha, once the notice for questions is received, ballots determine priority.

Starred, unstarred and short notice questions are entered into software, separately.
Next, the questions are examined for admissibility under Rules 41-44 of the Rules of Procedure and Conduct of Business in Lok Sabha.

For answering the questions, ministries and departments have been divided into five groups (I to V) that have been allotted Mondays, Tuesdays, Wednesdays, Thursdays and Fridays respectively.

The grouping has been done in such a way that each minister has one fixed day in the week for answering questions in Rajya Sabha and another fixed day for answering questions in Lok Sabha.
What are starred, unstarred and other categories of questions?
STARRED QUESTION: The member desires an oral answer from the minister. Such a question is distinguished by the MP with an asterisk. The answer can also be followed by supplementary questions from members.
UNSTARRED QUESTION: The MP seeks a written answer, which is deemed to be laid on the table of the House by the concerned minister.
SHORT NOTICE QUESTION: These are on an urgent matter of public importance, and an oral answer is sought. A notice of less than 10 days is prescribed as the minimum period for asking such a question.
QUESTION TO PRIVATE MEMBER: A question can be addressed to a private member under Rule 40 of Lok Sabha's Rules of Procedure, or under Rule 48 of Rajya Sabha's Rules, provided that the question deals with a subject relating to some Bill, resolution or other matter for which that member is responsible.
When are the questions asked?
In both Houses, the first hour of every sitting is usually devoted to asking and answering of questions, and this is referred to as the 'Question Hour'.
The total number of questions for any day is limited to 175, including 15 questions for oral answers, questions postponed from one list to another for written answers, and 15 questions pertaining to states under President's Rule.
What kind of questions can be asked?
Their admissibility is governed by Rules 47-50 (Rajya Sabha) and 41-44 (Lok Sabha).
The Rajya Sabha Chairman or the Lok Sabha Speaker has the authority to decide whether a question or a part is or is not admissible under the norms of the House, and disallow any question or a part.
In Rajya Sabha, among various norms,

the question "shall be pointed, specific and confined to one issue only;
it shall not bring in any name or statement not strictly necessary to make the question intelligible;
if it contains a statement the member shall make himself responsible for the accuracy of the statement;
it shall not contain arguments, inferences, ironical expressions, imputations, epithets or defamatory statements".

In Lok Sabha, questions that are not admitted include:

those that are repetitive or have been answered previously;
matters that are pending for judgment before any court of law or under consideration before a Parliamentary Committee.
How often are questions disallowed?
According to Rajya Sabha data, 833 questions were disallowed during the last Monsoon Session.
For comparison, during the 2013-14 Winter Session, Rajya Sabha disallowed 748 questions.
Once disallowed, it is often difficult for members to challenge the decision.
3. Protection of Plant Varieties & Farmers' Rights (PPV&FR) Authority
Subject – IR
Context – Win for farmers as India revokes PepsiCo's patent on FL-2027 potato variety
Concept –
History –
PepsiCo, a multi-million-dollar conglomerate, had sued Gujarati farmers asking them to pay ₹1.05 crore each for alleged violation of Intellectual Property Rights.
The company has said that farmers infringed its patent rights by growing the potato variety used in its product called as Lays chips.
PepsiCo has invoked Section 64 of the Protection of Plant Varieties and Farmers' Rights (PPV&FR) Act, 2001 to claim infringement of its rights.
The section prohibits anyone other than the breeder of seeds or a registered licensee of that variety to sell, export, import or produces such variety.
The farmers were allegedly growing a variety of potato namely FL 2027, also called FC5, on which PepsiCo claimed exclusive rights by virtue of a Plant Variety Certificate (PVC).
However, farmers groups have said that section 39 of the Protection of Plant Varieties and Farmers' Rights (PPV&FR) Act, 2001 allows farmers to grow and sell any variety of crop or even seed as long as they don't sell branded seed of registered varieties.
Protection of Plant Varieties and Farmers' Rights (PPV&FR) Act, 2001
Enacted by India in 2001 adopting sui generis system.
It is in conformity with International Union for the Protection of New Varieties of Plants (UPOV), 1978.
The aim of the act is the establishment of an effective system for the protection of plant varieties, the rights of farmers and plant breeders and to encourage the development of new varieties of plant.
The act also establishes Protection of Plant Varieties and Farmers' Rights Authority under the Ministry of Agriculture and Farmers Welfare.
The major function of Authority includes

Registration of new plant varieties;
Documentation of varieties registered;
Preservation of plant genetic resource;
Maintenance of the National Register of Plant Varieties and
Maintenance of National Gene Bank (for conserving seeds of registered varieties).

The legislation recognizes the contributions of both commercial plant breeders and farmers in plant breeding activity and also provides to implement TRIPs in a way that supports the specific socio-economic interests of all the stakeholders including private, public sectors and research institutions, as well as resource-constrained farmers.
Rights under the Act
Breeders' Rights: Breeders (Seed Producers) will have exclusive rights to produce, sell, market, distribute, import or export the protected variety.
A breeder can exercise for civil remedy in case of infringement of rights
Researchers' Rights: Researcher can use any of the registered variety under the Act for conducting an experiment or research.
Researchers can use the initial source of variety for the purpose of developing another variety but repeated use needs the prior permission of the registered breeder.
Farmers' Rights: A farmer who has evolved or developed a new variety is entitled to registration and protection in like manner as a breeder of a variety.
A farmer can save, use, sow, re-sow, exchange, share or sell his farm produce including seed of a variety protected under the PPV&FR Act, 2001
However, the farmer shall not be entitled to sell branded seed of a variety protected under the PPV&FR Act, 2001.
There is also a provision for compensation to the farmers for non-performance of variety.
The farmer shall not be liable to pay any fee in any proceeding before the Authority or Registrar or the Tribunal or the High Court under the Act.
Farmers are eligible for recognition and rewards for the conservation of Plant Genetic Resources of land races and wild relatives of economic plants.
International Union for the Protection of New Varieties of Plants (UPOV)
The International Union for the Protection of New Varieties of Plants (UPOV) is an intergovernmental organization with headquarters in Geneva (Switzerland).
UPOV was established by the International Convention for the Protection of New Varieties of Plants. The Convention was adopted in Paris in 1961 and it was revised in 1972, 1978 and 1991.
UPOV's mission is to provide and promote an effective system of plant variety protection, with the aim of encouraging the development of new varieties of plants, for the benefit of society.
The UPOV Convention provides the basis for members to encourage plant breeding by granting breeders of new plant varieties an intellectual property right: the breeder's right.
In the case of a variety protected by a breeder's right, the authorization of the breeder is required to propagate the variety for commercial purposes. The breeder's right is granted by the individual UPOV member
Only the breeder of a new plant variety can protect that new plant variety. It is not permitted for someone other than the breeder to obtain protection of a variety.
There are no restrictions on who can be considered to be a breeder under the UPOV system: a breeder might be an individual, a farmer, a researcher, a public institute, a private company etc.
India is not a member.
Subject – Science and Tech
Context – "Blockchain is a technology I believe in and it is different from crypto. I believe in real time and expect everything will settle in real time. Smart contracts will also become real," Reliance Industries Chairman Mukesh Ambani said.
Concept –
Blockchains are a new data structure that is secure, cryptography-based, and distributed across a network. The technology supports cryptocurrencies such as Bitcoin, and the transfer of any data or digital asset.
Spearheaded by Bitcoin, blockchains achieve consensus among distributed nodes, allowing the transfer of digital goods without the need for centralized authorisation of transactions.
The present blockchain ecosystem is like the early Internet, a permissionless innovation environment in which email, the World Wide Web, Napster, Skype, and Uber were built.
How it operates?
The technology allows transactions to be simultaneously anonymous and secure, peer-to-peer, instant and frictionless.
It does this by distributing trust from powerful intermediaries to a large global network, which through mass collaboration, clever code and cryptography, enables a tamper-proof public ledger of every transaction that's ever happened on the network.
A block is the "current" part of a blockchain which records some or all of the recent transactions, and once completed, goes into the blockchain as permanent database. Each time a block gets completed, a new block is generated.
Blocks are linked to each other (like a chain) in proper linear, chronological order with every block containing a hash of the previous block.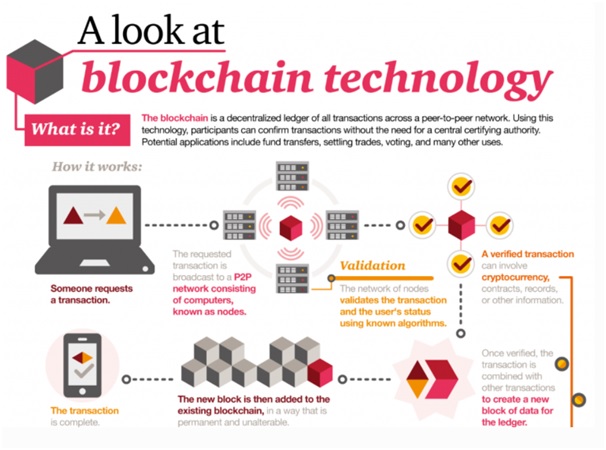 Benefits of blockchain technology:
As a public ledger system, blockchain records and validate each and every transaction made, which makes it secure and reliable.
All the transactions made are authorized by miners, which makes the transactions immutable and prevent it from the threat of hacking.
Blockchain technology discards the need of any third-party or central authority for peer-to-peer transactions.
It allows decentralization of the technology.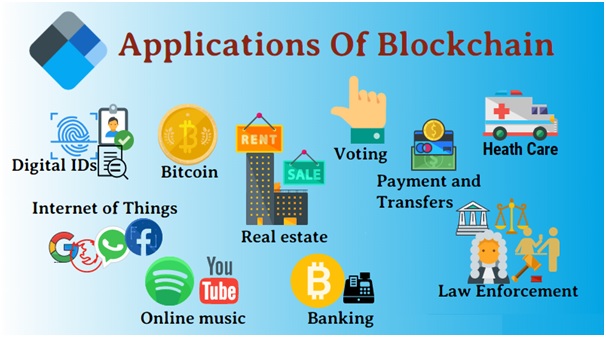 To know about Blockchain Technology: Layer-1 and Layer-2 Networks, please refer November 2021 DPN.
Subject – Environment
Context – India cannot meet the net-zero emission target without nuclear power: Kakodkar
Concept –
India cannot meet its net-zero emission commitments without nuclear power, says eminent nuclear physicist and former Chairman of the Atomic Energy Commission, Dr Anil Kakodkar.
Nuclear power alone could provide low-cost power and help in grid balancing.
By redesigning the fuels so that they take longer time to burn-up (or exhaust themselves), it is possible to make nuclear power plants flexible – their generation could be raised or lowered depending upon the demand.

Nuclear power plants can be tweaked to "load-follow mode", something which is common in France, where 75 per cent of the energy is met by nuclear plants.

High-temperature nuclear reactors could be used to generate heat, which could be used for thermochemical splitting of water into hydrogen and oxygen.
To know about Nuclear power plants in India, please refer September 2021 DPN.
To know about Nuclear power and the environment, please refer November 2021 DPN.
Subject – Environment
Context – Construction major Larsen & Toubro (L&T) and leading renewable energy company ReNew Power (ReNew) on Thursday signed an agreement to tap the $60 billion emerging green hydrogen market in India.
Concept –
Green hydrogen is hydrogen produced by a process that does not emit any greenhouse gases (such as carbon dioxide or methane).
The best example of green hydrogen is the hydrogen produced by splitting water using electricity from solar plants or wind turbines.
What is not green hydrogen?
Hydrogen produced by a process that leaves some carbon footprint is not green hydrogen.
Most of the hydrogen today is produced by steam reforming of methane, which produces some carbon dioxide.
While there is no official definition of what the 'colour' of hydrogen means, it is generally accepted that when you say brown hydrogen, you are referring to hydrogen produced from coal.
That produced from natural gas or petroleum is grey hydrogen.
If you produce grey or brown hydrogen but you capture the carbon dioxide spewed and store it safely away, such hydrogen might be called blue hydrogen.
Green Purchase Obligation, or GPO
The government wants to make it mandatory for industries (first fertilisers and oil refining) to use green hydrogen for a certain specified percentage of its overall energy requirements.
Such a requirement is called green purchase obligation, or GPO – somewhat similar to the renewable purchase obligation (RPO).
Is water splitting using renewable electricity the only way to produce green hydrogen?
It is the most promising technology, but not the only one available.
A few other pathways exist and more are being discovered.
For example, you can make hydrogen by feeding biomass to microbes such as bacteria, either directly or with the help of enzymes.
With emerging technologies one could split water directly using sunshine, bypassing electricity.
Will it help India become net-zero nation? Of course, it will.
Hydrogen is the cleanest fuel and it should play an important role in India's net-zero ambitions.
To know more about Green Hydrogen, please refer September 2021 DPN.
7. Churches and Convents of Goa
Subject – Art and Culture
Context – ongoing citizens' movement against an allegedly illegal bungalow in a precinct that is home to several heritage monuments, including the popular Basilica of Bom Jesus.
Concept –
Churches and convents of Old Goa is the name given by UNESCO to a set of religious monuments located in Goa Velha (or Old Goa), in the state of Goa, India, which were declared a World Heritage Site in 1986.
Goa was the capital of Portuguese India and Asia. The city of Old Goa was founded in the fifteenth century by the Sultanate of Muslim rulers of Bijapur as a port on the banks of the Mandovi river.
The village was taken in 1510 by Afonso de Albuquerque, the first Portuguese Viceroy.
At its peak it was said to have been a city of over 200,000 inhabitants and was known by the title 'Rome of the East', specifically for its splendid and innumerable collection of Cathedrals and churches.
The churches and convents of Goa, the former capital of the Portuguese Indies – particularly the Church of Bom Jesus, which contains the tomb of St Francis-Xavier – illustrate the evangelization of Asia.

These monuments were influential in spreading forms of Manueline, Mannerist and Baroque art in all the countries of Asia where missions were established.
Subject – IR
Context – 50 years ago, on the eve of December 3, 1971, Pakistan launched a series of air strikes against Indian air bases in the Western Sector, thus signalling the official beginning of the third Indo-Pak War. This war would lead to the creation of a new country, Bangladesh.
Concept –
The Indo-Pakistani War of 1971 was a military confrontation between India and Pakistan that occurred during the Bangladesh Liberation War in East Pakistan from 3 December 1971 to the fall of Dacca (Dhaka) on 16 December 1971.
The war began with Operation Chengiz Khan's preemptive aerial strikes on 11 Indian air stations, which led to the commencement of hostilities with Pakistan and Indian entry into the war for independence in East Pakistan on the side of Bengali nationalist forces, expanding the existing conflict with Indian and Pakistani forces engaging on both eastern and western fronts.
In 1971, India won the war against Pakistan that resulted in the birth of Bangladesh (then East Pakistan).
On August 2, 1972, India and Pakistan signed the Shimla Agreement under which the former agreed to release all the 93,000 Pakistani prisoners of war.
9. International Monetary Fund (IMF)
Subject – IR
Context – Gita Gopinath to take No.2 role at IMF as First Deputy Managing Director
Concept –
The International Monetary Fund, or IMF, promotes international financial stability and monetary cooperation.
It also facilitates international trade, promotes employment and sustainable economic growth, and helps to reduce global poverty.
The IMF is governed by and accountable to its 190 member countries.
Primary aims:
Promote international monetary cooperation;
Facilitate the expansion and balanced growth of international trade;
Promote exchange stability;
Assist in the establishment of a multilateral system of payments; and
Make resources available (with adequate safeguards) to members experiencing balance-of-payments difficulties.
Financial assistance: Providing loans to member countries that are experiencing actual or potential balance-of-payments problems is a core responsibility of the IMF.
Surveillance: In order to maintain stability and prevent crises in the international monetary system, the IMF monitors member country policies as well as national, regional, and global economic and financial developments through a formal system known as surveillance.
SDRs: The IMF issues an international reserve asset known as Special Drawing Rights, or SDRs, that can supplement the official reserves of member countries participating in the SDR Department (currently all members of the IMF).
Resources: Member quotas are the primary source of IMF financial resources. A member's quota broadly reflects its size and position in the world economy. The IMF regularly conducts general reviews of quotas.
IMF Members: Any other state, whether or not a member of the UN, may become a member of the IMF in accordance with IMF Articles of Agreement and terms prescribed by the Board of Governors.

Membership in the IMF is a prerequisite to membership in the IBRD.
Governance and organization:
The IMF is accountable to its member country governments.
At the top of its organizational structure is the Board of Governors, consisting of one governor and one alternate governor from each member country, usually the top officials from the central bank or finance ministry.

The Board of Governors meets once a year at the IMF–World Bank Annual Meetings.
Twenty-four of the governors serve on the International Monetary and Financial Committee, or IMFC, which advises the IMF's Executive Board on the supervision and management of the international monetary and financial system.

The day-to-day work of the IMF is overseen by its 24-member Executive Board, which represents the entire membership and supported by IMF staff.
The Managing Director is the head of the IMF staff and Chair of the Executive Board and is assisted by four Deputy Managing Directors.

First Deputy Managing Director is the second top post in IMF next to the Managing Director.
The First Deputy Managing Director in the IMF takes lead on conducting surveillance, flagship publications and oversee researches.
To know about IMF Quota, please refer October 2021 DPN.
10. Supplementary Demands for Grants
Subject – Polity
Context – Finance minister Nirmala Sitharaman on Friday sought Parliamentary clearance for an additional spending of Rs 3,73,761 crore, placing the second batch of supplementary demands for grants for the current fiscal.
Concept –
In addition to the budget that contains the ordinary estimates of income and expenditure for one financial year, various other grants are made by the Parliament under extraordinary or special circumstances:
Supplementary Grant – It is granted when the amount authorised by the Parliament through the appropriation act for a particular service for the current financial year is found to be insufficient for that year.
Additional Grant– It is granted when a need has arisen during the current financial year for additional expenditure upon some new service not contemplated in the budget for that year.
Excess Grant – It is granted when money has been spent on any service during a financial year in excess of the amount granted for that service in the budget for that year. It is voted by the Lok Sabha after the financial year. Before the demands for excess grants are submitted to the Lok Sabha for voting, they must be approved by the Public Accounts Committee of Parliament.
Vote of Credit – It is granted for meeting an unexpected demand upon the resources of India, when on account of the magnitude or the indefinite character of the service, the demand cannot be stated with the details ordinarily given in a budget. Hence, it is like a blank cheque given to the Executive by the Lok Sabha.
Exceptional Grant – It is granted for a special purpose and forms no part of the current service of any financial year.
Token Grant – It is granted when funds to meet the proposed expenditure on a new service can be made available by reappropriation. A demand for the grant of a token sum (of Re 1) is submitted to the vote of the Lok Sabha and if assented, funds are made available. Reappropriation involves transfer of funds from one head to another. It does not involve any additional expenditure.
Supplementary, additional, excess and exceptional grants and vote of credit are regulated by the same procedure which is applicable in the case of a regular budget.
Subject – Polity
Context – There is no proposal to introduce electronic voting in the upcoming general elections, Law Minister Kiren Rijiju informed the Lok Sabha.
Concept –
It will allow electors to vote from faraway cities without going to the designated polling station of their constituencies.
The voters will have to reach a designated venue during a pre-decided period of time to be able to use this facility.
The IIT-M is developing a system for two-way remote voting in a controlled environment using blockchain technology.
It would entail voter identification and authorisation on the Electoral Registration Officer Network (ERO Net) using biometric data and web cameras for authentication, followed by a blockchain-based e-ballot generation, which would convert into a vote once the hash code would be generated on its execution.
The encrypted remote votes cast would once again be validated at the pre-counting stage to ensure that they have neither been decrypted nor tampered with or replaced.
Countries such as the United States, Argentina, Russia, Estonia, Thailand and South Korea in the past have utilised the blockchain methods for conducting voting processes for their citizens, with a fair share of positives and negatives deriving consequentially.
To know more about Remote Voting, please refer November 2021 DPN.
Subject – Environment
Context – 17 flying squads constituted to implement anti-pollution measures in Delhi-NCR, Centre tells SC
Concept –
The Supreme Court today approved measures proposed by the centre on forming a new Enforcement Task Force and flying squads to ensure implementation of air pollution norms across Delhi and NCR region.
The centre has now formed a five-member Enforcement Task Force and has constituted 17 flying squads. The centre plans to increase the number of flying squads to 40 over the next 24 hours. The government informed the court today that flying squads have so far inspected 25 sites across Delhi-NCR.
Flying squads will make surprise visits and inspections and will comprise officials of the Central Pollution Control Board (CPCB). They will ensure compliance with rules such as ban on construction, limited functioning hours for industrial units, controlling road dust etc. They will report to the Enforcement Task Force, which will meet daily at 6 pm, either physically or via video conferencing.
Based on the report of the flying squads, the Enforcement Task Force will have the power to order closures, seizures and issue financial penalties for non-compliance.
Controlling the number of vehicles will be the state government's responsibility.
Subject – Geography
Context – Cyclone Jawad to bring heavy rain to Odisha, Bengal and A.P.
Concept –
Cyclone Jawad has formed in the Bay of Bengal on Friday and is expected to reach Paradip, on the Odisha coast, by Sunday with winds expected to touch 90 kmph as well as heavy rains in Odisha, West Bengal, and north Andhra Pradesh over the weekend
Saudi Arabia has given the cyclone its name 'Jawad'. The meaning 'Jawad' is liberal or merciful. The carries significance as this cyclonic storm will not be as severe as the previous ones.
To know about Cyclones, please August and September 2021 DPN.
14. Chocolate Bordered Flitter
Subject – Environment
Context – Chocolate-bordered Flitter, new butterfly species discovered by chance via photos
Concept –
This butterfly species was previously unknown in India and was a new species. T
he new species of butterfly, now named the Chocolate-bordered Flitter, also carries the scientific name Zographetusdzonguensis, after Dzongu in north Sikkim, the place where it was discovered.
Its closest relatives are Zographetuspangi in Guangdong, and Zographetushainanensis in Hainan, both in southeastern China, close to Hong Kong.
The physical appearance of the species differ slightly and the internal structures of the males also differ slightly.